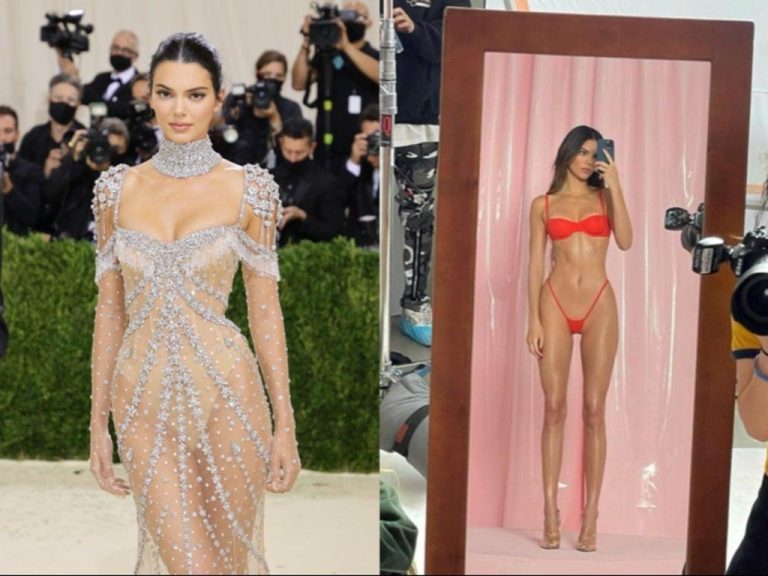 American Model Kendall Jenner has yet again decided to go blunt with her pictures as she does every time. The famous model shared a throwback picture of hers from last year's Valentine's Day 2021.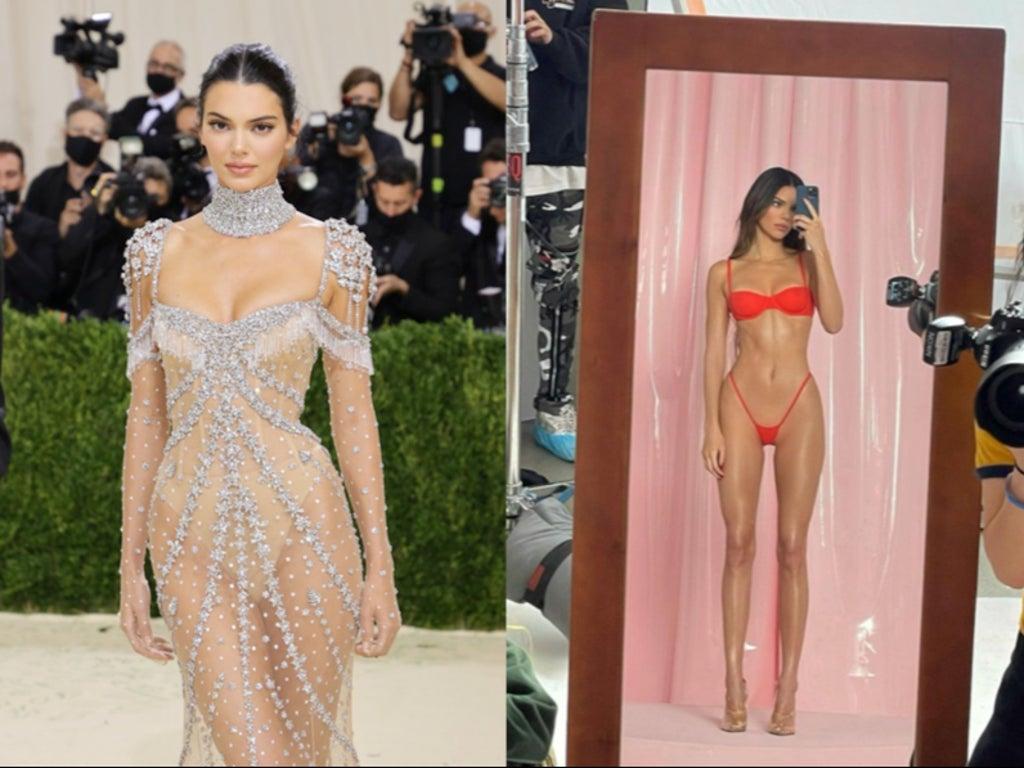 Kendall's contentious photoshoot sparked outrage online for promoting unattainable beauty standards. Several memes were spurred as soon as Kendall shared the photo last year. But seems like Kendall is unaffected and unbothered by the backlash she faced.
Hence, in 2022's valentine to the Keeping up with the Kardashians actress shared the same picture from last year. In the picture, Kendall can be seen wearing a bikini set of red color.
The bikini set she is wearing is actually from the brand skims, which is owned by Kim Kardashian. Kim is Kendall's half-sister, and both of them rose to fame through their TV series keeping up with the Kardashians which began in 2007.
The sisters are always seen backing each other in their latest endeavors. The series started gaining alot of fame and began very popular. It has had around 20 seasons in all since 2007. The latest season was aired in the year 2021 with around 14 episodes in total.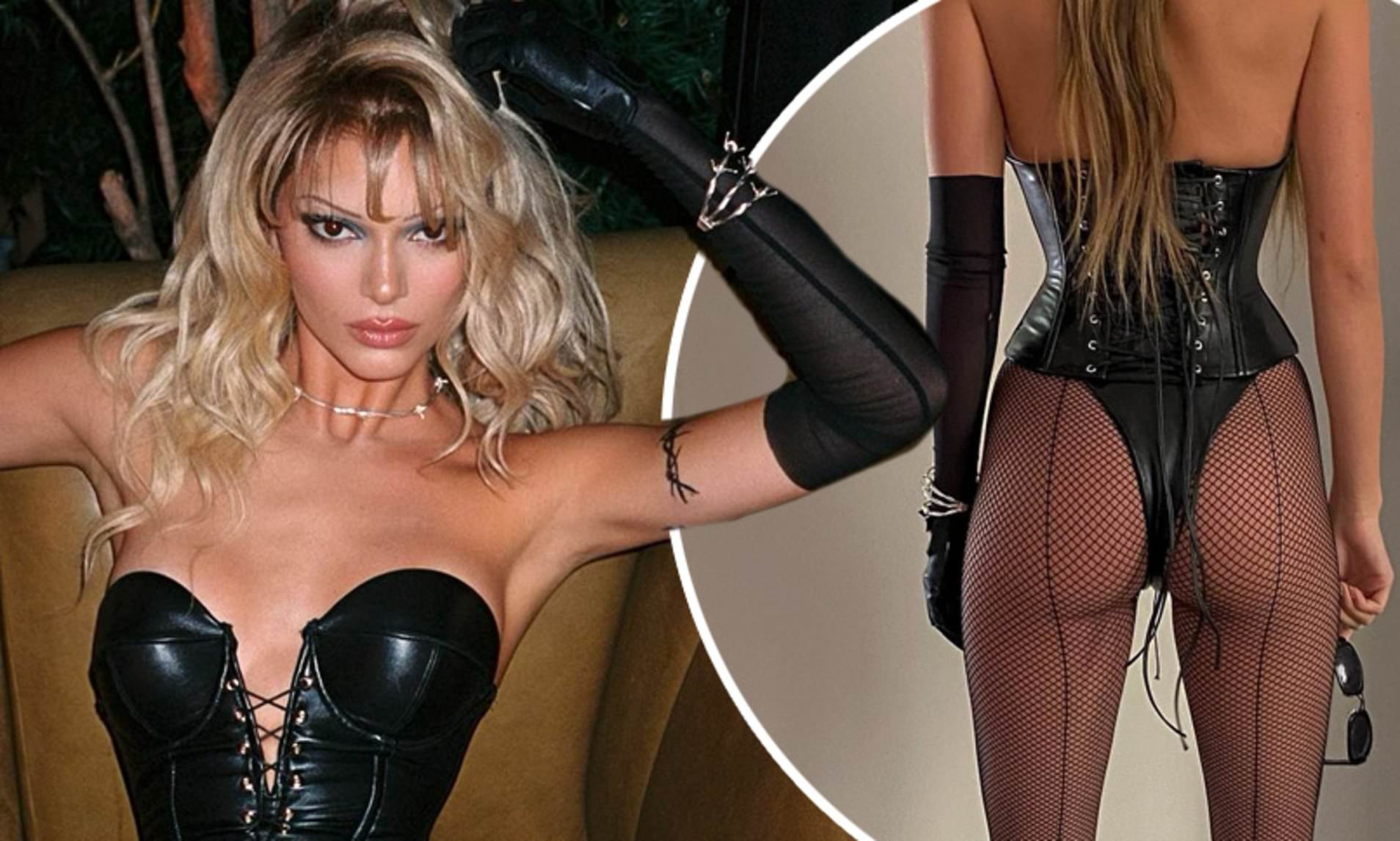 Kendall's picture was marked controversial as it was accused of promoting standards of beauty that are unachievable and unrealistic. Kylie Jenner, her younger sister has also faced such accusations in the past. This was because kylie got her major body parts changed through surgeries.
This includes her lips, breasts, and her glutes. Apart from Kylie, Kendall's several other sisters are accused of getting their body parts changed through surgeries and encouraging unachievable body image. It also creates a sense of inferiority among other people.
However, the major controversy lies not only with lingeries but with some photoshopping of the pictures. On Sunday, she posted a throwback to her Instagram story, adding, "Vday tomorrow." Jenner was accused of photoshopping her body in an Instagram post last year.
The original campaign was promoted in 2021. One Instagram user wrote "No one's belly button is just a little slit, nobody has a perfectly flat stomach 24/7," the account continued. This time Jenner just posted a story of the same and did not post any picture.
Netizens were expecting a heartfelt post with her alleged boyfriend David Brooker, but no such post was made by the model. Brooker is a basketball player and has been dating Kendall Jenner for a year or so.
Daughter of former Olympic decathlete Caitlyn Jenner (then known as Bruce Jenner) and television personality and businesswoman Kris Jenner (née Houghton). Jenner's middle name was inspired by Kris' best friend Nicole Brown Simpson, who was assassinated shortly before Jenner was born.
https://twitter.com/chiknwaffls/status/1360367399699152896?ref_src=twsrc%5Etfw%7Ctwcamp%5Etweetembed%7Ctwterm%5E1360367399699152896%7Ctwgr%5E%7Ctwcon%5Es1_&ref_url=https%3A%2F%2Fwww.independent.co.uk%2Flife-style%2Fkendall-jenner-valentines-day-throwback-b2015112.html
Jenner began modeling when Wilhelmina Models signed her on July 12, 2009, when she was 13 years old. Jenner walked for Chanel, Alexander Wang, Diane von Fürstenberg, Donna Karan, Vera Wang, Michael Kors, and many other designers in 2015.
With an estimated annual salary of US$4 million, Jenner debuted at No. 16 on Forbes magazine's 2015 list of top-earning models. Jenner was declared the world's highest-paid model by Forbes in 2017, dethroning Gisele Bündchen.