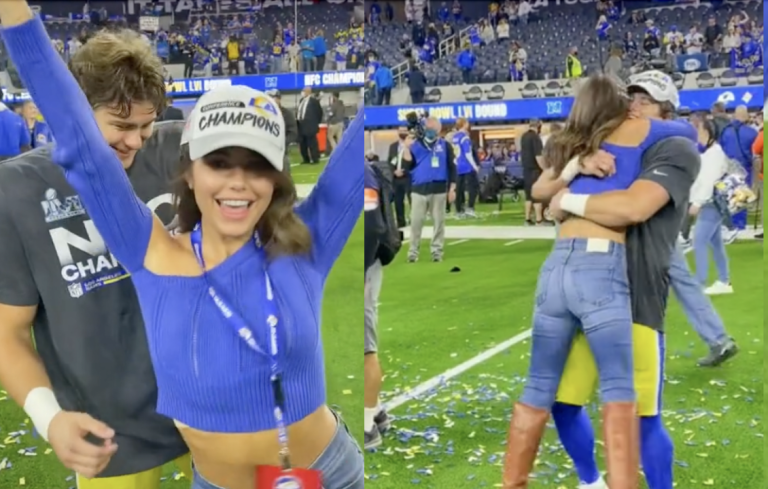 Love is in the NFL!
Hannah Sluss is dating again, and this time it's a football player. A few hours before the Super Bowl, LVI started, Hannah Ann Sluss went ahead and revealed her relationship to social media with Jake Funk, the Running Back of Los Angeles Rams.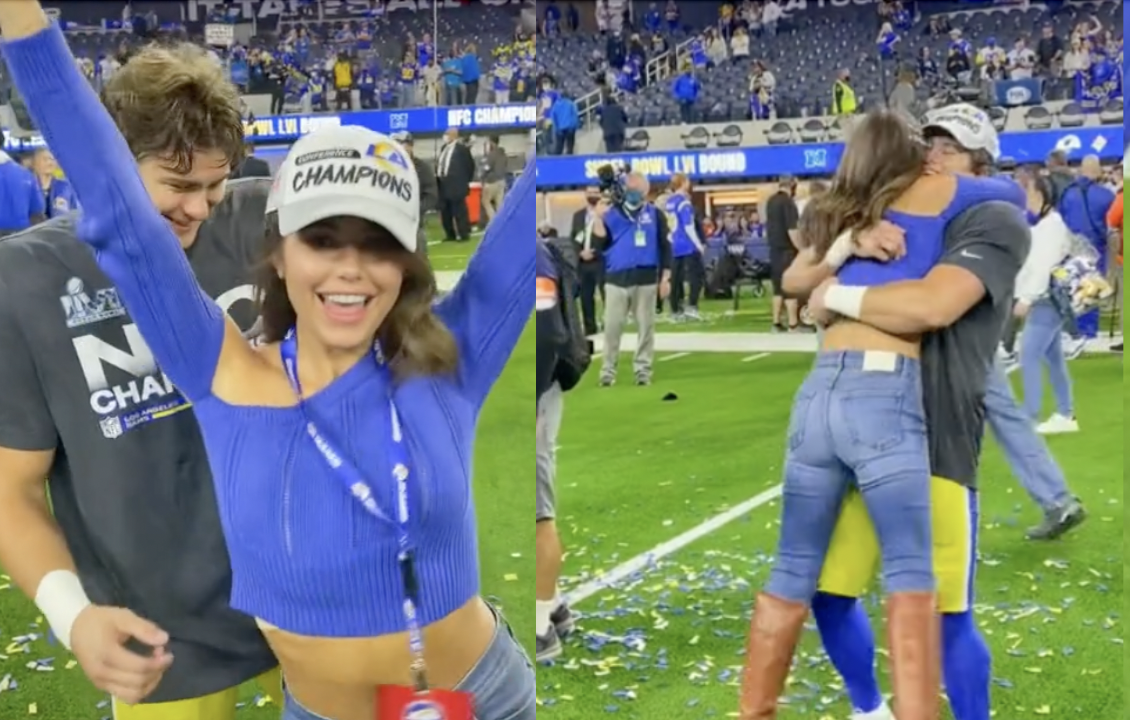 Hannah shared the news of her new relationship with Jake on Instagram. Here are the details of the newly budding relationship:
Hannah on Instagram
Hannah is an alum of the popular series The Bachelor where she was a contestant of the 24th season of the show back in 2020. Hannah took to Instagram and shared a picture of her with Jake on her story.
In the picture, Hannah is seen kissing the footballer which she refers to as a "Good luck kiss" and captions it with the same. In the picture, she shows off her legs and midriff while wearing black shorts and a white crop top which she covers up with a Rams jacket. The picture Hannah shared is taken in a hotel room and appears to be a Rams hotel.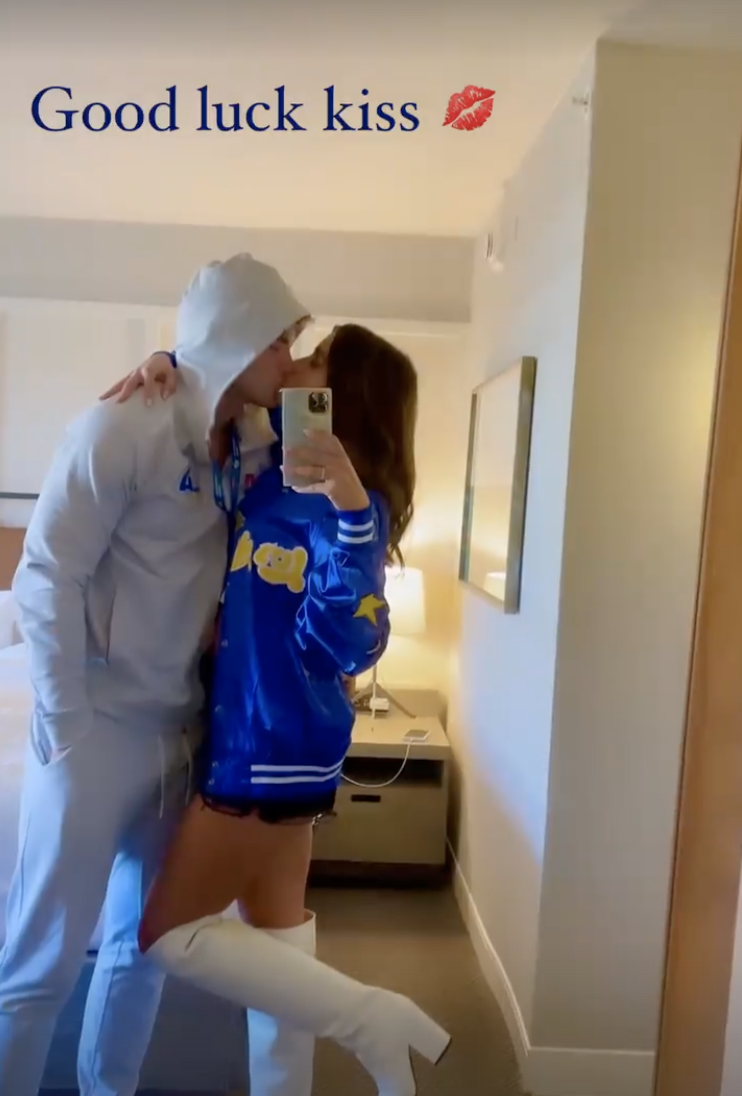 The Rams jacket has the uniform number of her beau Jack on the back. She also wears white knee-high pointed boots. Hannah has 1.2 million followers on Instagram.
Hannah also shared many pictures of the Super Bowl event including some solo shots of her in her outfit of the day. She also shared posted a video of the pre-game celebration by the Rams. Then she shared the pictures of the special accessories designed by her in support of her beau Jack.
She also posted a photo of her handbag having clear white trim and metal details which was also carrying the number 34 made up of rhinestones.
Hannah and Jack
Jack Funk was first seen in the football team of the University of Maryland. Later on, he was drafted for the Rams during the 2021 NFL Draft's seventh round.
Although Hannah and Jack's relationship was low profile all this time, that still didn't stop them from dropping hints. In early January this year, where Jack was seen flirting with Sluss in the comment section of her Instagram post.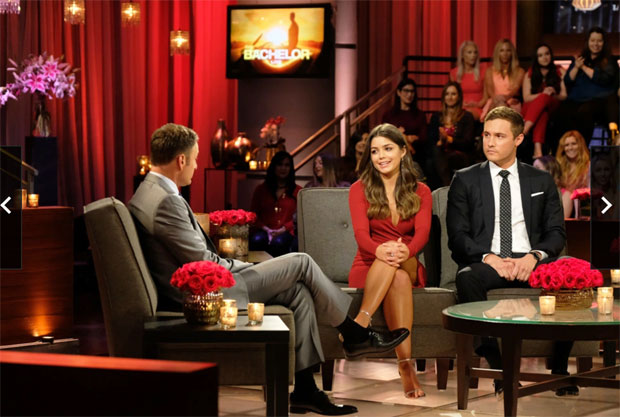 Hannah was a participant in the 24th season of The Bachelor where she competed for the heart of Peter Weber. And she became the winner of the season and ended up marrying the TV star. However, both of them were reported to have split pretty soon after that after Weber confessed that he still had feelings for Madison Prewett, who was the runner-up of the same season of the show.
Sluss was seen supporting Jack's team earlier in February in her Instagram posts.