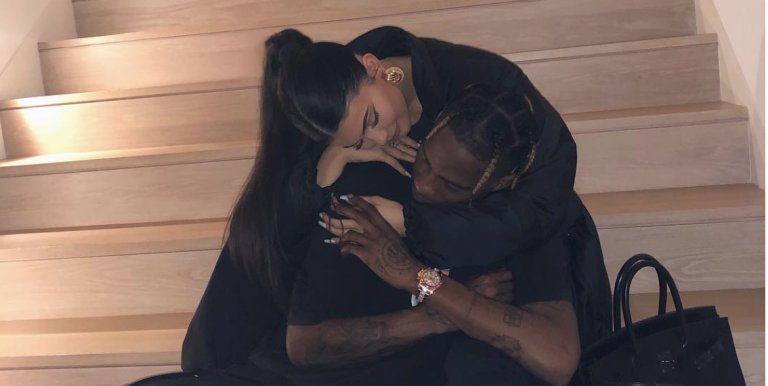 It's a boy.
Kylie Jenner has, at last, welcomed her second baby with Travis Scott. The model took to Instagram to share the news with her followers. A lot of acquaintances and fans cheered for the latest baby.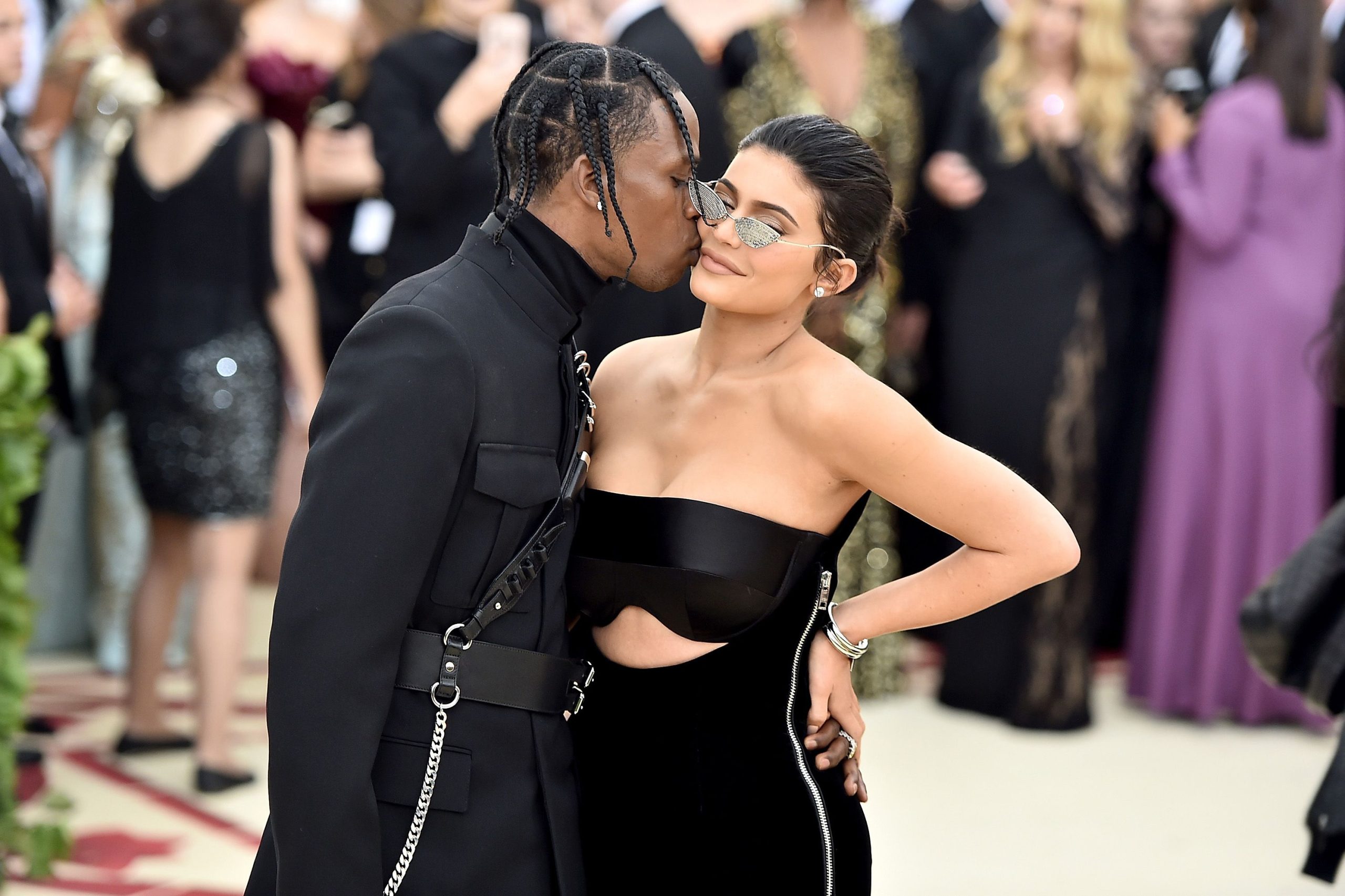 Here are the details:
Kylie Jenner on Instagram
Kylie Jenner shared the birth of her second child on Instagram where she shared a picture post announcing the childbirth. Kylie recently became the first woman to have reached 300 million followers on Instagram and enough, the announcement of hers in her Instagram post spread out like wildfire.
The picture was in black and white color and featured her first daughter Stormi carefully holding the hand of the newborn baby. Kylie tagged Travis Scott in the picture and captioned it as: "💙 2/2/22".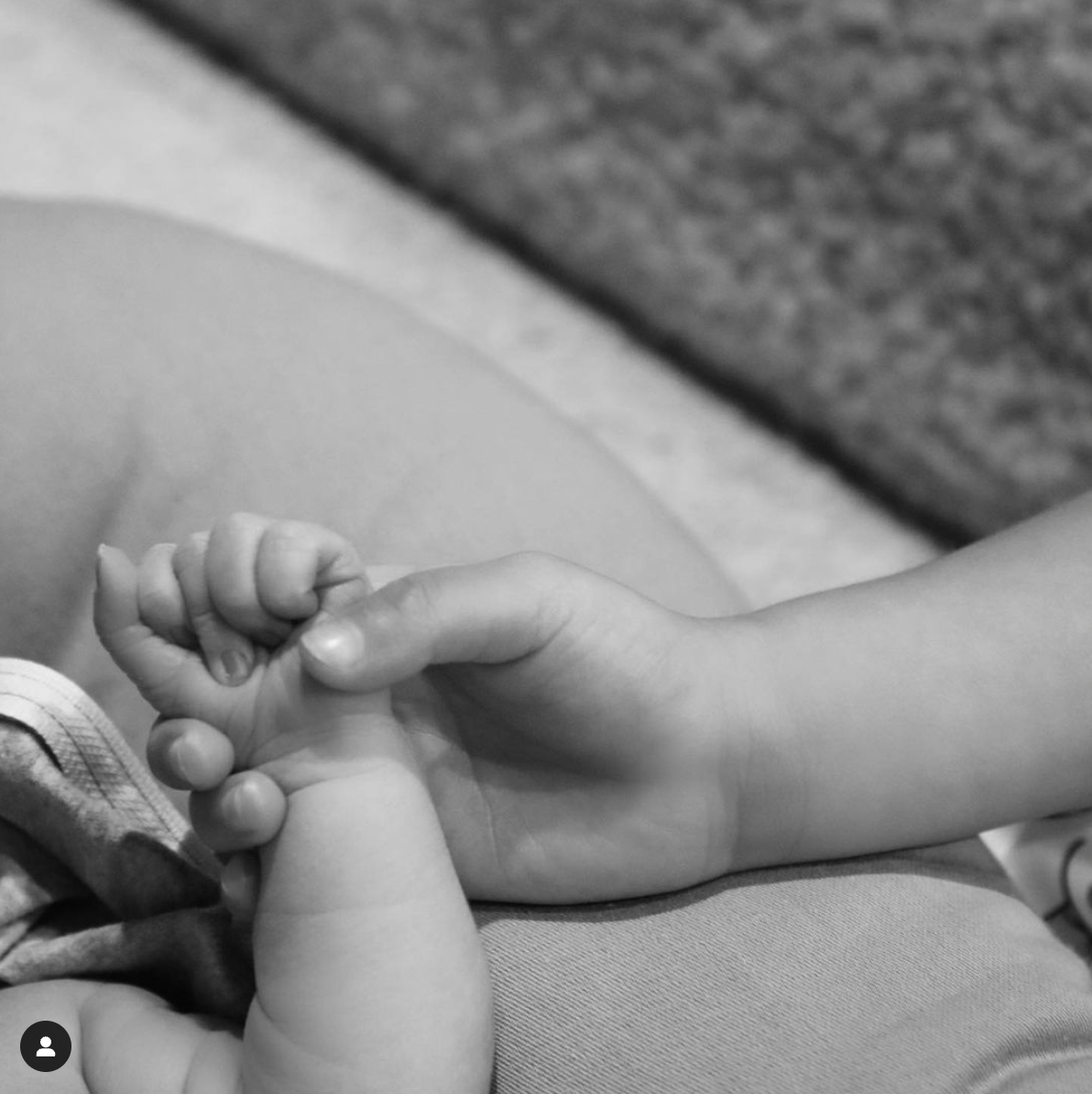 The fans went nuts while decoding the caption and like us, most are assuming the blue heart represents a boy as usually in gender reveals, the color blue represents a baby boy and pink color represents a baby girl.
So it is pretty much sure that Kylie and Travis' second child is a baby boy. Earlier last month, a lot of people were speculating that the second child was a girl as Kylie's sisters were seen buying toys in pink colors and also the fact that Kylie posted a picture on Instagram in all pink.
The date 2/2/22 represents the date of birth of the baby which disregards the assumptions of last month that were saying that Kylie has already given birth to a baby and is keeping the childbirth a secret from social media.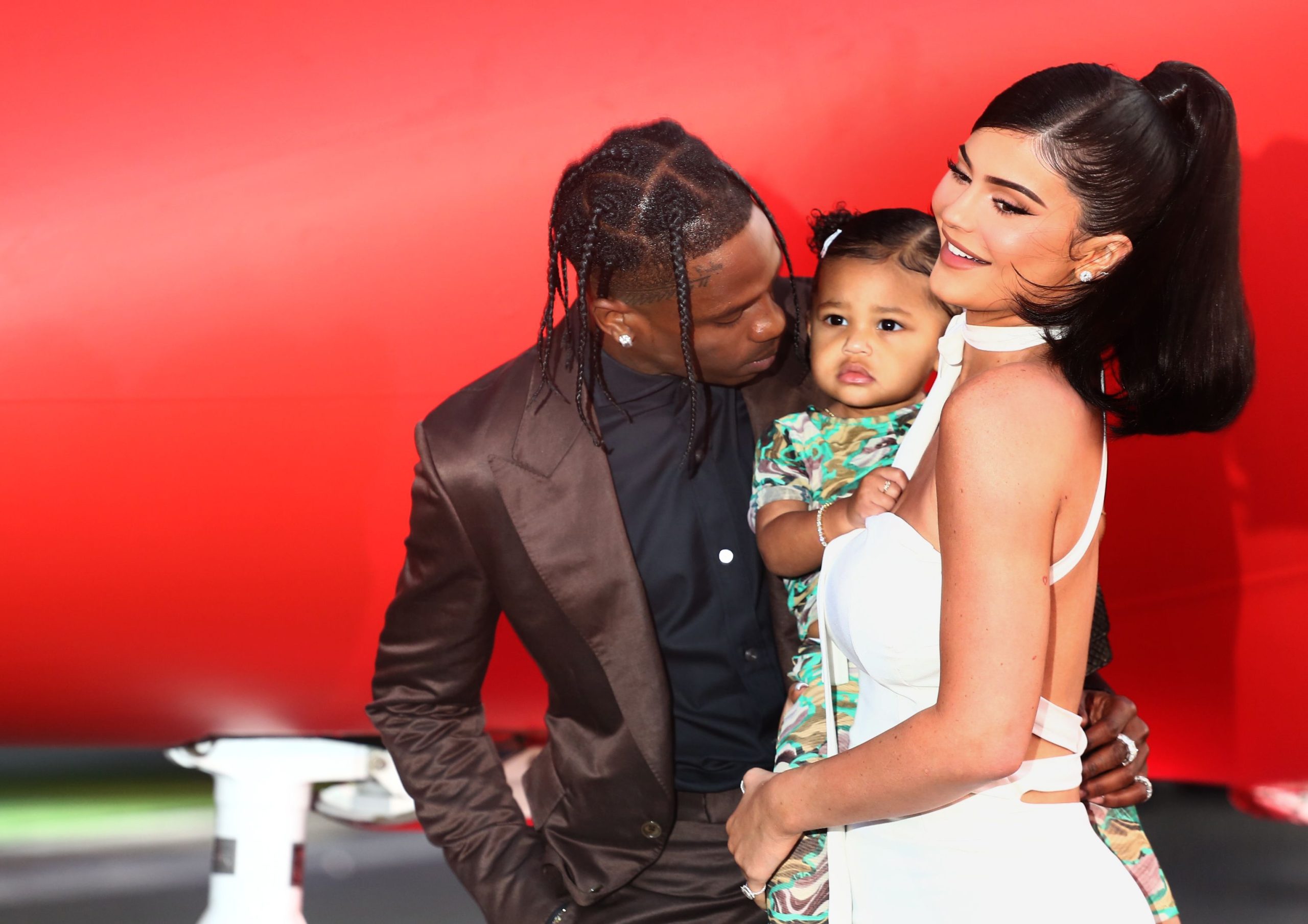 Surprisingly enough, Kylie and Travis' firstborn Stormi was born on 1st Feb, just a day before the birth of the second baby. Although the dates are 4 years apart as Stormi was born in 2018.
Some fans figured out this detail and were saying how the couple's "babies' birthdays are just one day apart." A comment on her Instagram post read: "Storming 2/1 and baby 2/2… such a blessing."
No Posts from Travis' Account
Travis Scott was not seen posting anything about the news of the couple's childbirth from his Instagram account. He has been laying low on social media after the tragic events in Astroworld.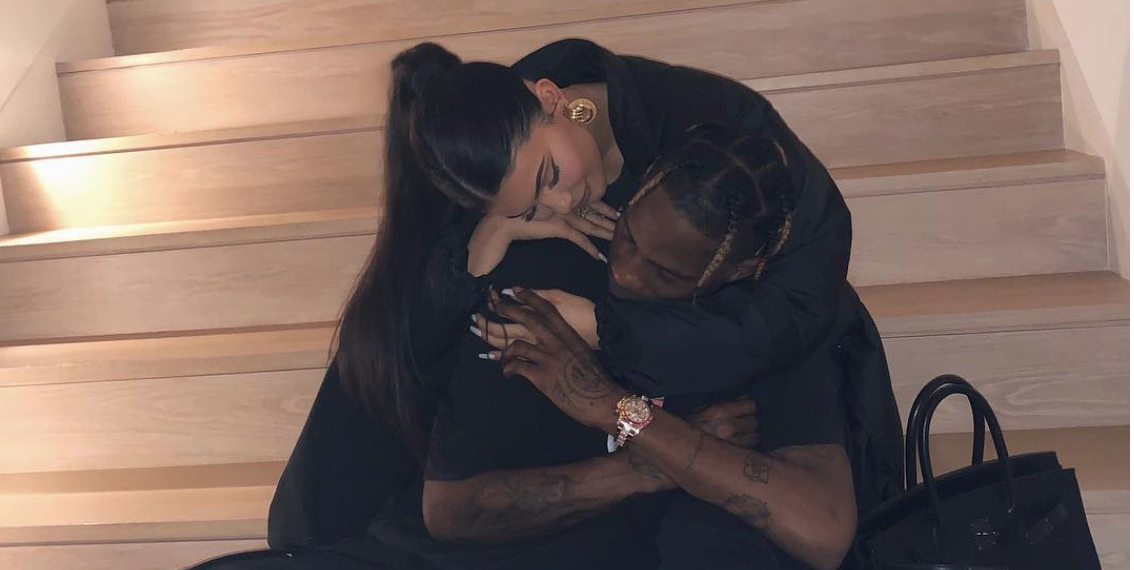 However, he commented on Kylie's post in which he was tagged in with a blue heart emoji followed by 6 brown heart emojis.
A lot of Kylie's friends and family also commented on her post with a lot of excitement and well wishes for the baby. Hailey Bieber commented with teary-eyed emojis and a heart emoji. Kourtney; Khloe; and Kim Kardashian along with Normani, Kris Jenner, and Malika were among the others who commented on Kylie's post as well.
We wish you two the best of luck Kylie and Travis!