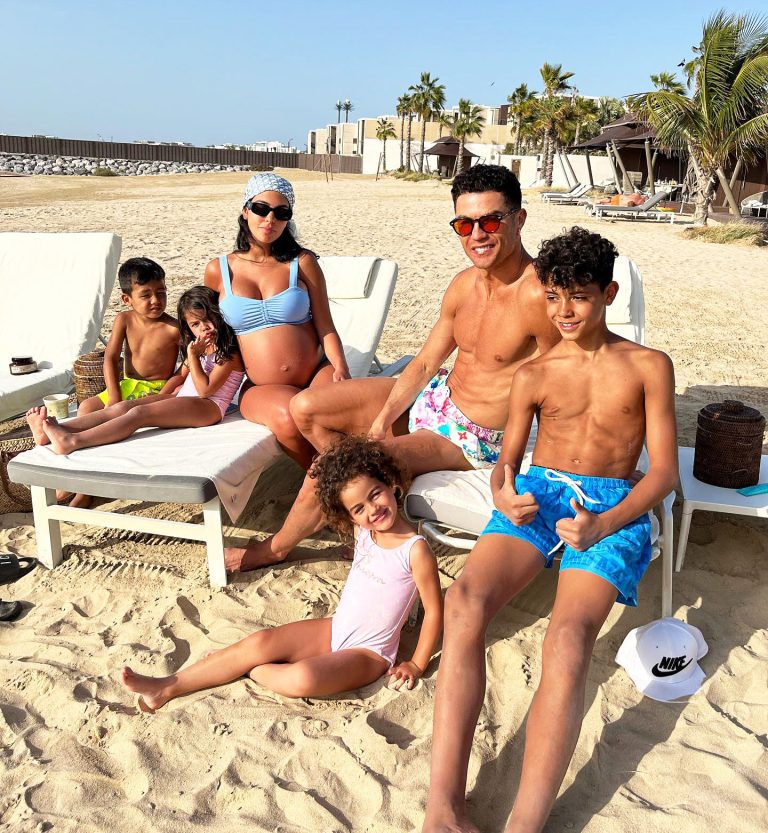 The two are expecting twins.
Spanish Model and Influencer, Georgina Rodriguez is expecting twins with her boyfriend Christiano Ronaldo. The couple went on to a Dubai beach with their kids where Georgina showed off her baby bump in a sultry bikini.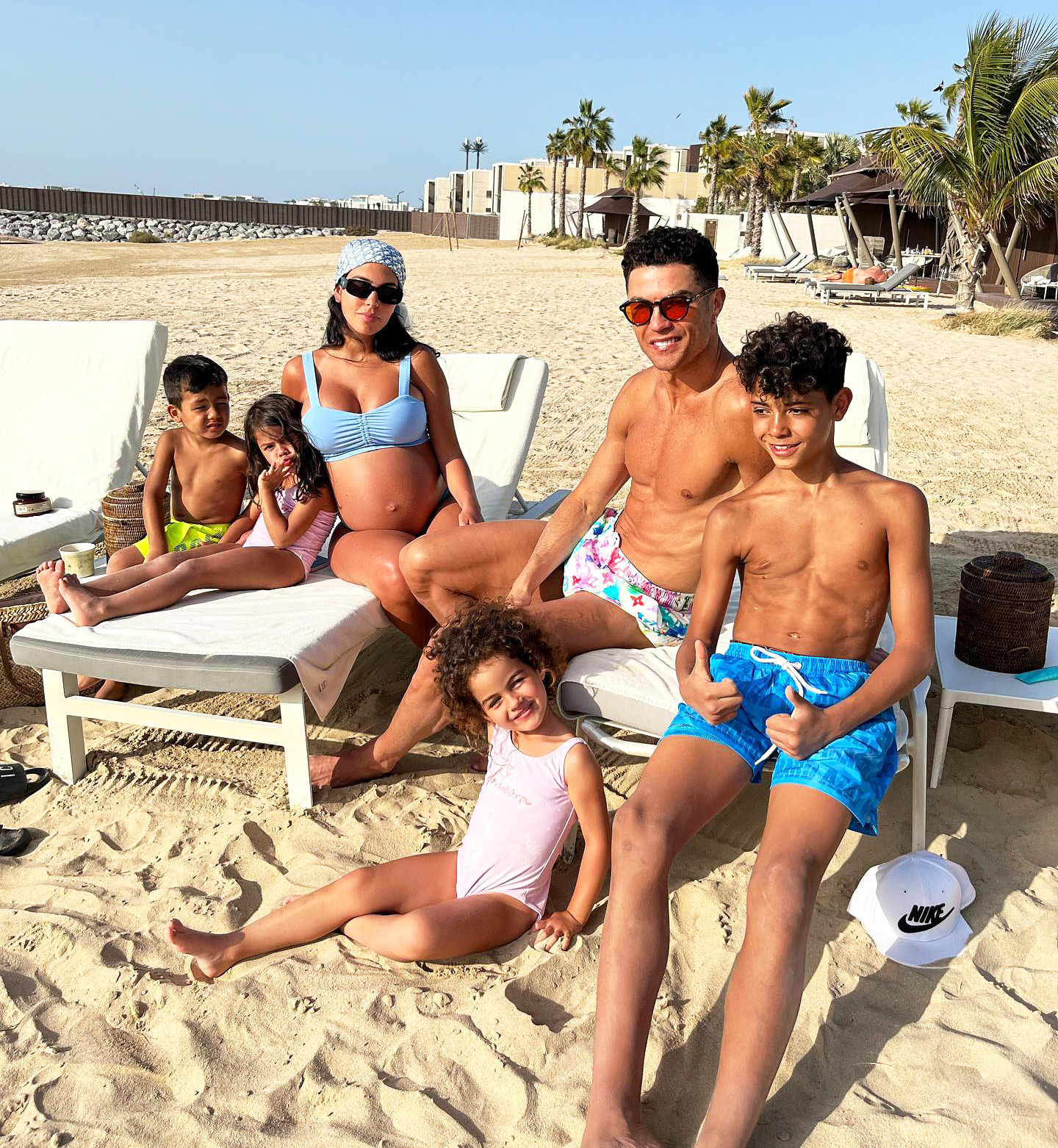 The Couple Posted Pics on Instagram
Georgina took to Instagram where she posted a picture of herself with her family. She captioned the photo with: "So proud of my beautiful family. Here in @dubai dreams do come true."
The picture featured the 28-year-old model and influencer along with her boyfriend Ronaldo and their daughter Alana who is currently four, Cristiano Jr., 11, and twins Eva and Mateo who are both 4.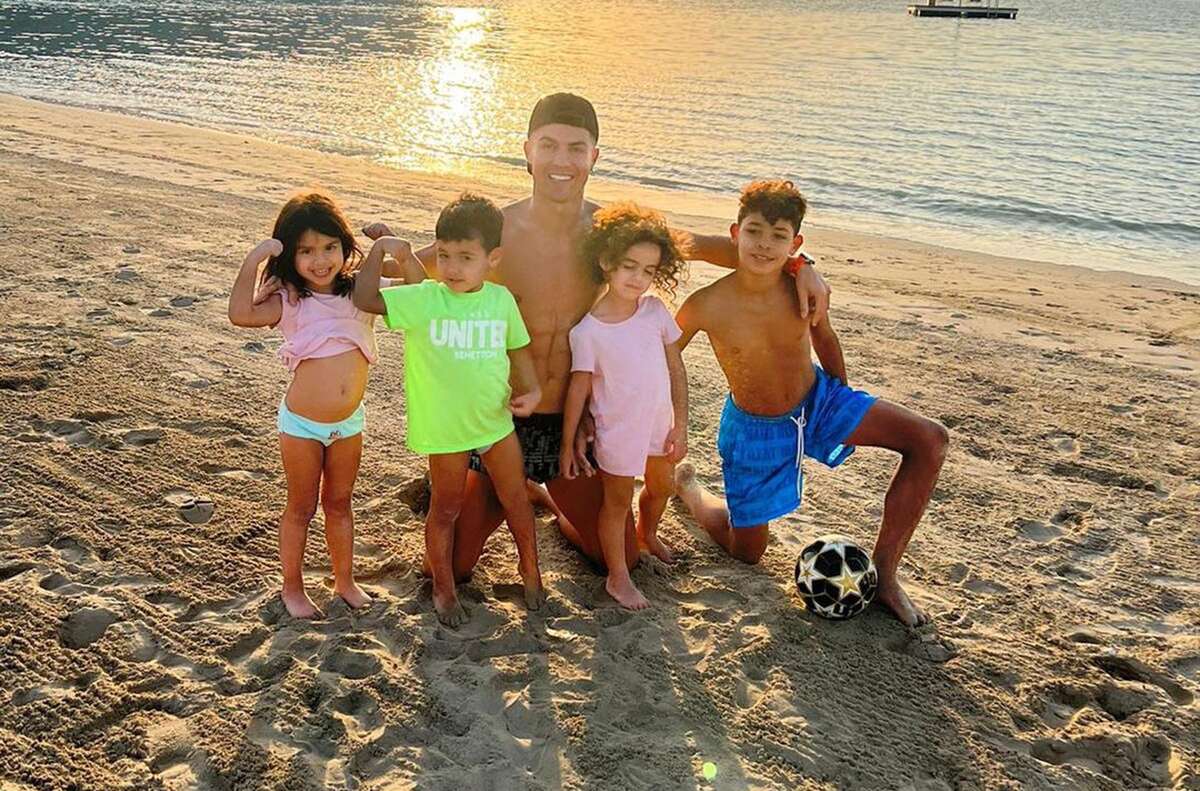 Rodriguez is seen wearing a pale blue bikini top with ruched detailing where her baby bump could be easily spotted. She is also wearing a silk scarf on the head which compliments the bikini along with black tinted sunglasses. The couple announced earlier that they are expecting twins this time. Georgina is currently six months pregnant.
Ronaldo shared the same picture from his Instagram account with a caption in Arabic which translates to: "Thank you Dubai for the beautiful times..Thank you Dubai for the warm feelings..Thank you Dubai for providing the most beautiful family moments..Dubai is my second home..and my family is grateful for the kind reception and generous manners of your beautiful people…with my sincere love for you" followed by a heart emoji.
Ronaldo and Georgina
Georgina and Ronaldo started dating back in June 2016 and have been together for more than 5 years. Ronaldo was already father to Cristiano Jr. at the time of meeting Georgina. The name of Cristiano Jr's mother has been kept secret. They had Alana together and twins Eva and Mateo were born from surrogacy.
Earlier this month, the two celebrated Georgina's 28th birthday in Dubai too where Cristiano illuminated Burj Khalifa with his girlfriend's pictures after spending about 50 thousand pounds.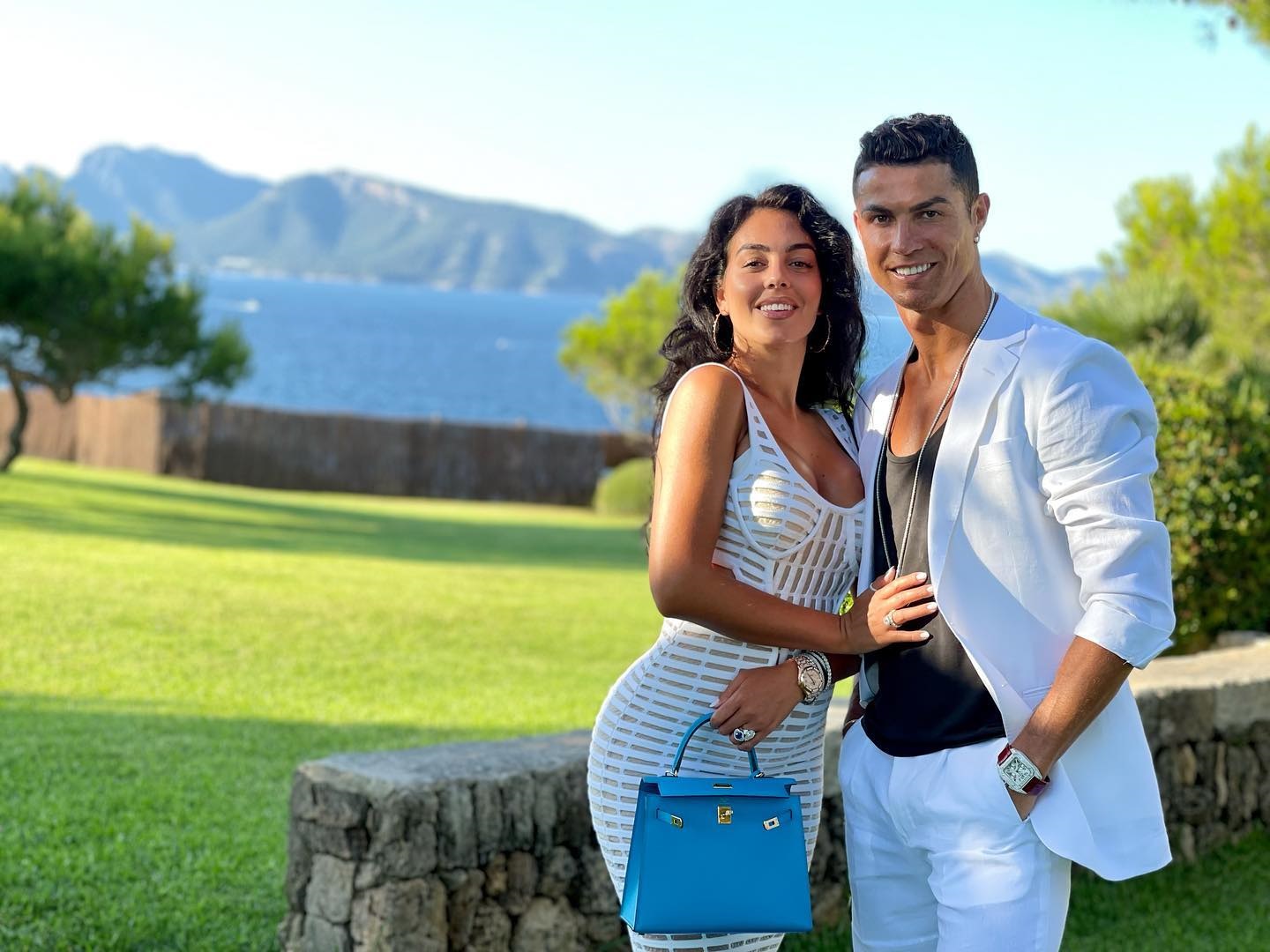 The couple last year in October announced the arrival of twins where they posted on Instagram as well. The announcement was made through a wholesome gender reveal video featuring the couple as well as all their kids.
In Georgina's up-and-coming Netflix documentary, 'I Am Georgina', the footballer hinted that he will be asking Georgina's hand for marriage very soon. He expressed his intentions by saying: "I always tell Georgina that when we get that click, like everything with our life and she knows what I'm talking about. It could be in a year, or it could be in six months or a month. I'm 1000 percent sure it will happen." 
Looks like Cristiano and Georgina will be walking down the aisle very soon!