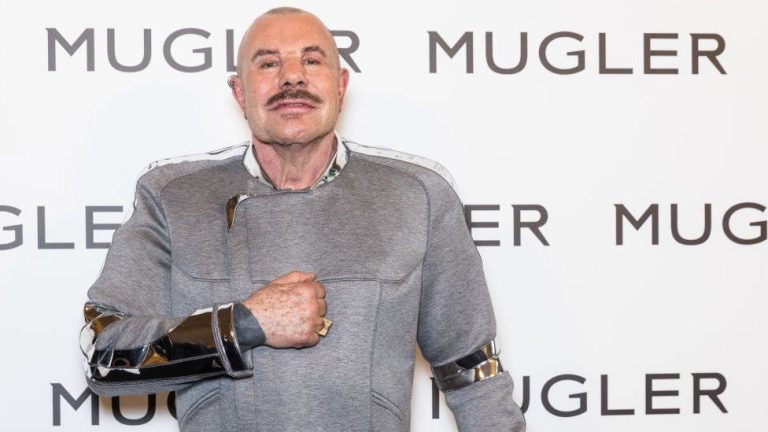 Thierry Mugler, the legendary French fashion designer who ruled the 1980s, died on Sunday. He was known for both his fantasy couture and his spectacular fashion presentations. He was 73 years old at the time.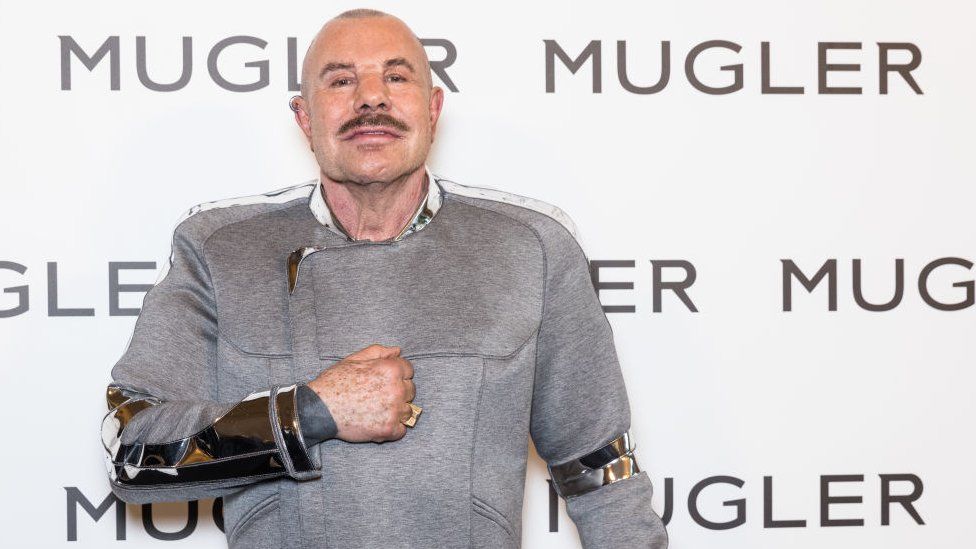 He was a renowned fashion designer who also designed the very famous 2019 Met Gala dress for Kim Kardashian. Apart from this celebrities such as Madonna, Lady Gaga, and Cardi B wore his spectacular designs.
The news broke in when an official post was shared on the designer's Instagram account. With the username of manfredtheirrymugler the post read "#RIP We are devastated to announce the passing of Mr. Manfred Thierry Mugler on Sunday, January 23rd, 2022. May his soul rest in peace."
The post went on to state the same statement in French for his local fans to comprehend. However, the post failed to reveal the cause of the legend's death and what led to the happening of this unfortunate incident.
Who was Manfred Theirry Mugler?
Mugler was born in the French city of Strasbourg in 1948. He then worked as a freelance designer in Paris until starting his line in 1974. His muscular, broad-shouldered designs epitomized — and helped develop — the decade's grandiose style by the 1980s. He also had established himself as a prominent player in world fashion.
Mugler, who founded his company in 1973, is recognized for his architectural design, which is characterized by wide shoulders and a slim waist. His sculpted clothes were known for their use of plastic-like futuristic fabric.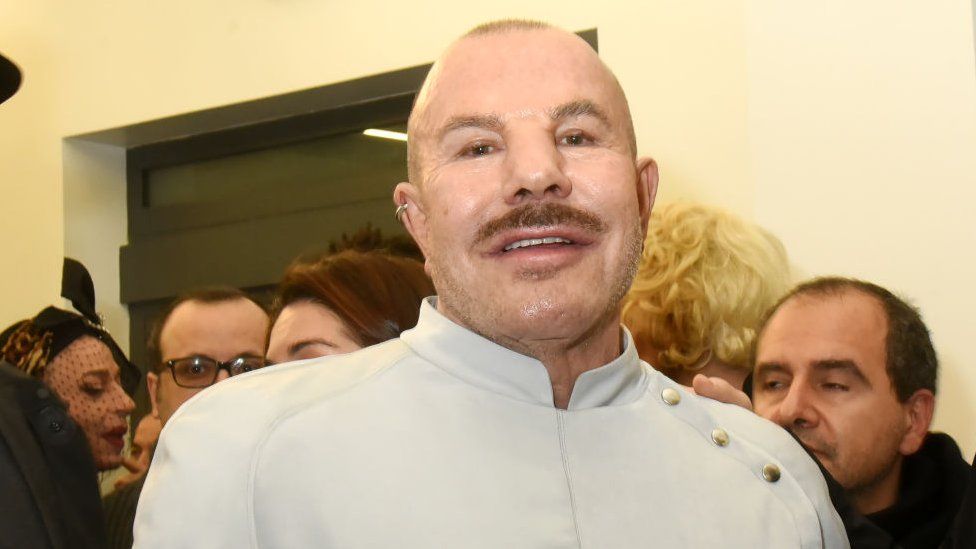 Over several decades, he defined haute couture by clothing Diana Ross and Beyonce at galas, red carpets, and runways. His creations were not afraid to be bizarre, resembling robotic outfits with projecting cone forms at times.
From metallic robot bodysuits (one of which Lady Gaga wore in her 2009 music video for "Paparazzi") to underwater-themed creations inspired by fish and mermaids, his work maintained a sense of beauty among the turmoil.
If proof were required, his famed floor-length black dress for Demi Moore's character in the 1993 film "Indecent Proposal" demonstrated that he didn't need flamboyant forms and colors to create something legendary.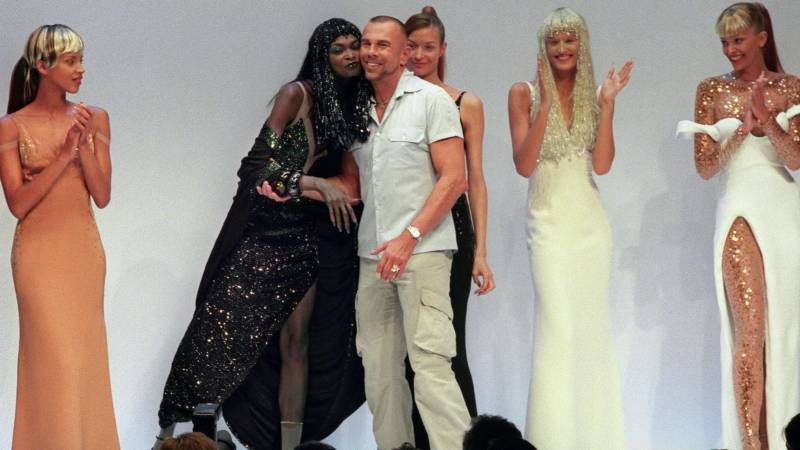 Mugler also had a successful perfume brand that he began in the 1990s. Mugler was a dancer, acrobat, and ardent bodybuilder who, among other things, made videos and images. He stressed that he always wanted to investigate the human body as art.
On Sunday evening, tributes began to come in from the fashion industry, with Canadian supermodel Linda Evangelista sharing a photo of herself wearing a spectacular dazzling outfit from Mugler's Fall-Winter 1995 collection.
On the other hand from her official Instagram accounts, US model Bella Hadid said "Nonononono," followed by an image of a sorrowful face, while US actress January Jones reacted with a heart mark.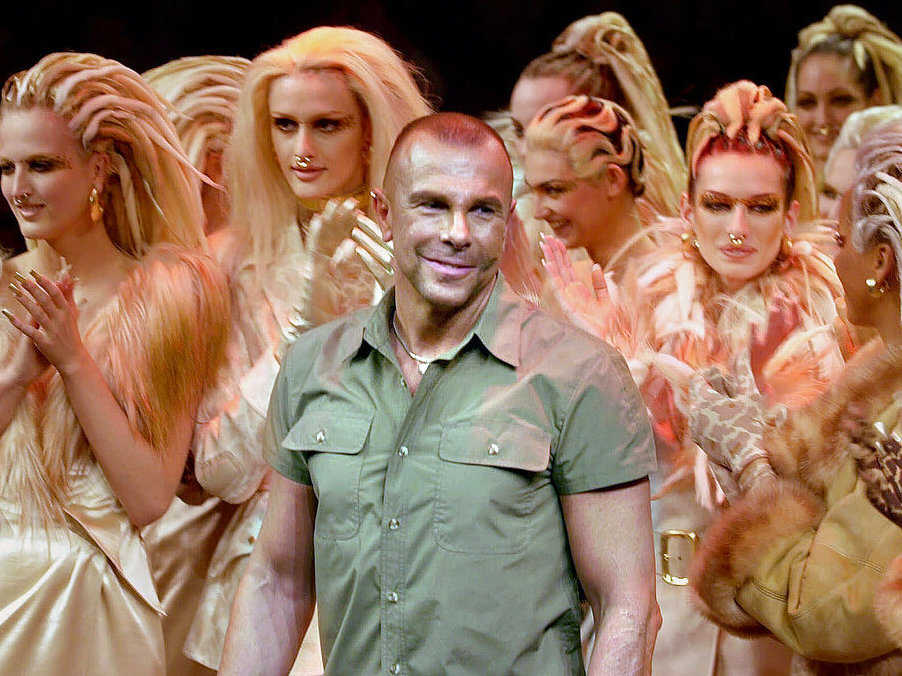 Meanwhile, American designer Christian Siriano took on Twitter. "Today, another Icon was slain. #thierrymugler #thierrymugler #thierrymugler #thierrymugler #thierrymugler # You unlocked a slew of doors."
Lastly, questions on his funeral details haven't been answered yet as there are no official announcements by the team regarding the same.