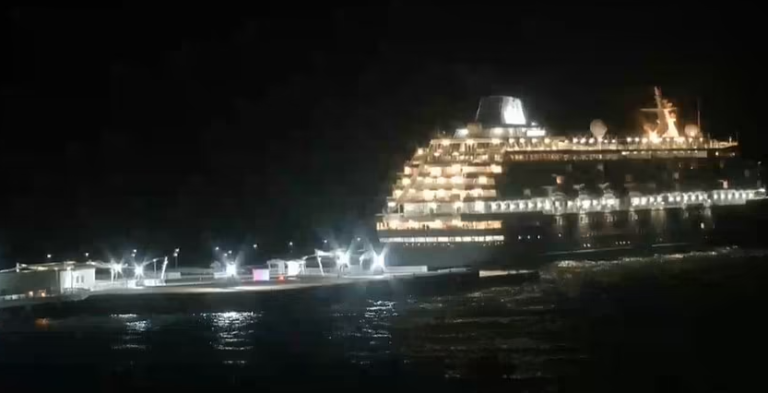 To avoid being impounded for unpaid fuel bills totaling $1.2 million, a cruise liner carrying 700 guests and staff made an unscheduled detour from its planned port stop in Miami.
This weekend's anticipated return from a 14-day Caribbean cruise was postponed until Sunday when the Crystal Symphony instead anchored in Bimini in the Bahamas for the night.
It was reported by British artist Elio Pace who was onboard the Crystal Symphony that there were around 300 guests and 400 personnel on board, reflecting the difficulty cruise companies are having to attract customers due to the epidemic.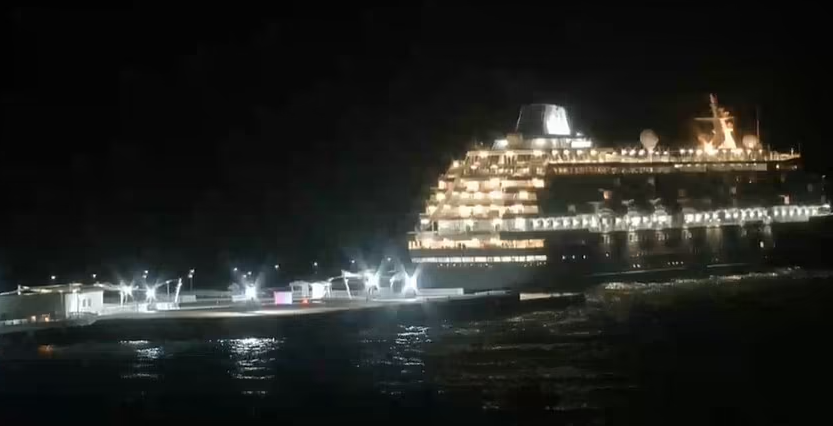 Genting Hong Kong, the parent company of Crystal Cruises, has moved to wind up the firm, stating that it would 'imminently be unable to pay its obligations when they come due.'
Passengers are trying to rebook their further transportation after their departure in South Florida was prolonged by at least 24 hours, and the staff was confronted with the grave possibility of losing their employment as the parent business of the cruise company faces bankruptcy.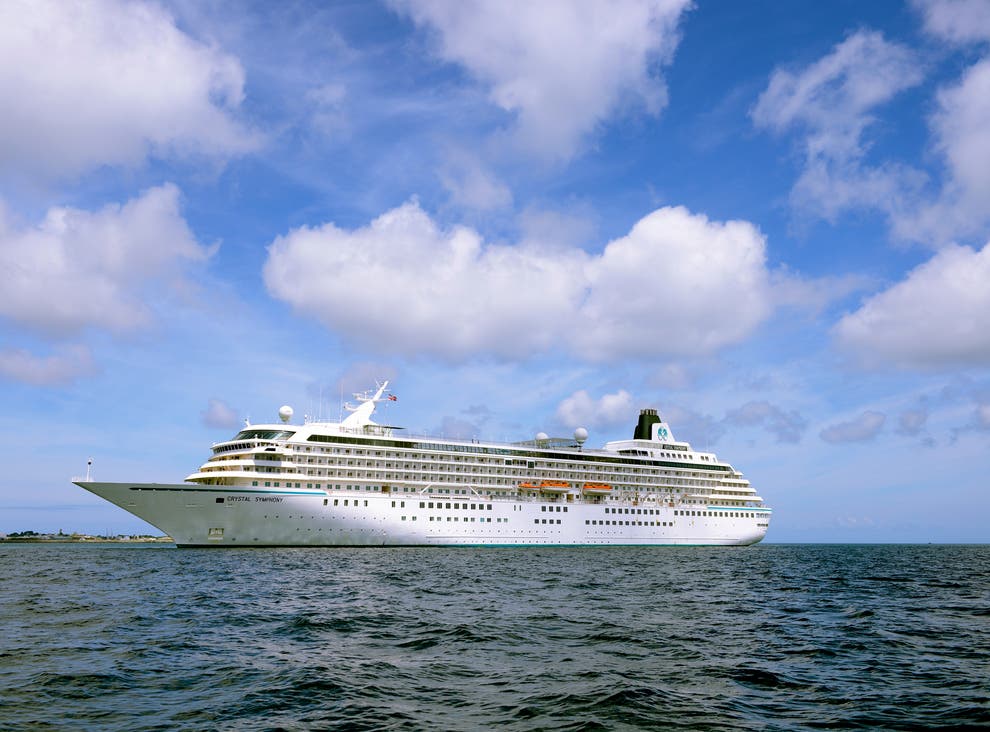 As the unfortunate events unfolded, 'each one of these people is attempting to rearrange their flights,' added Pace, who claimed that the crew on board had done everything to keep passengers informed and comfortable. "It seems like they're handling the situation calmly and without a care in the world".'
@MundyCruising can you help me change my flight to Heathrow from Miami as we are stuck on Crystal Symphony which has changed route and is now heading for Bahamas instead of Miami. We booked this through you and apparently you are the only ones who can change the flight

— John (@johndresner) January 21, 2022
The Crystal Symphony departed Miami on January 8 for a two-week voyage, which went off without a hitch until Crystal Cruises stated on Wednesday that it would be stopping services at least until April.
According to Crystal's president, Jack Anderson-
'This was an extremely difficult decision but a prudent one given the current business environment and recent developments with our parent company, Genting Hong Kong.'
According to Pace, the guests and staff were shocked by the news yet operations went on as planned, including Pace's musical number.
'That was quite extraordinary, to be in a position to have to perform to people, with them knowing the cruise line has gone into liquidation,' he said. 'This was a shock to everybody when we got the announcement on Wednesday.
Fuel provider Peninsula Petroleum Far East filed a case in Florida seeking an arrest order for the Crystal Symphony within US admiralty law almost concurrently with Genting Hong Kong's move to unwind.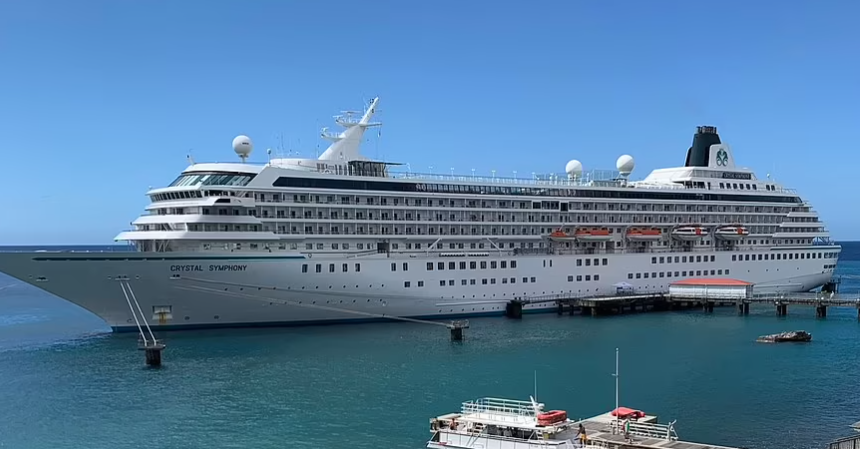 A net of $4.6 million in gasoline payments was allegedly unpaid by Genting's subsidiary companies, according to Peninsula, with the Crystal Symphony receiving $1.2 million of that amount.
Due to the warrant being authorized on Friday, the Crystal Symphony will be impounded if it reaches any US port. Magistrate Darrin Gayles of the Southern Florida District Court issued the order. The ship diverted eastward to Bimini instead of carrying on to Miami as scheduled. Resorts World Bimini is owned by the Genting Group, and the Crystal Symphony is registered in the Bahamas.
Passengers were surprised by the change, said Pace, who arrived at the vessel on Tuesday and had anticipated to continue performing until the end of the month.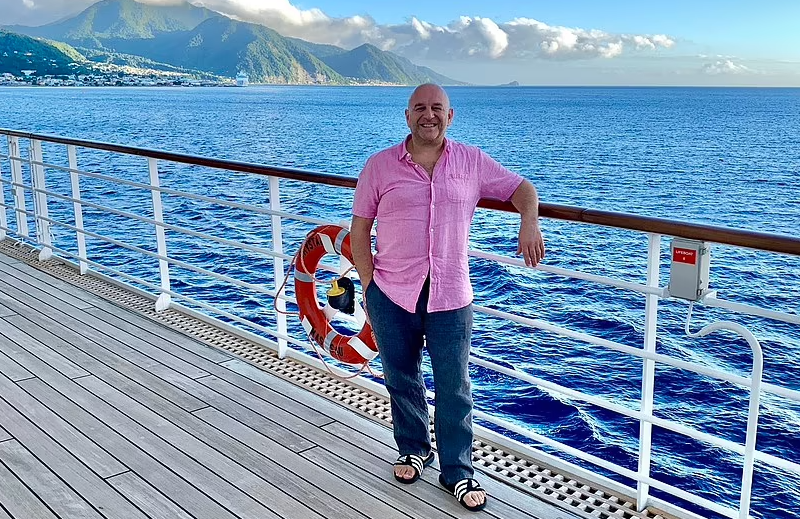 A boat is scheduled to arrive on Saturday at 8.30 am to transport people to Fort Lauderdale.