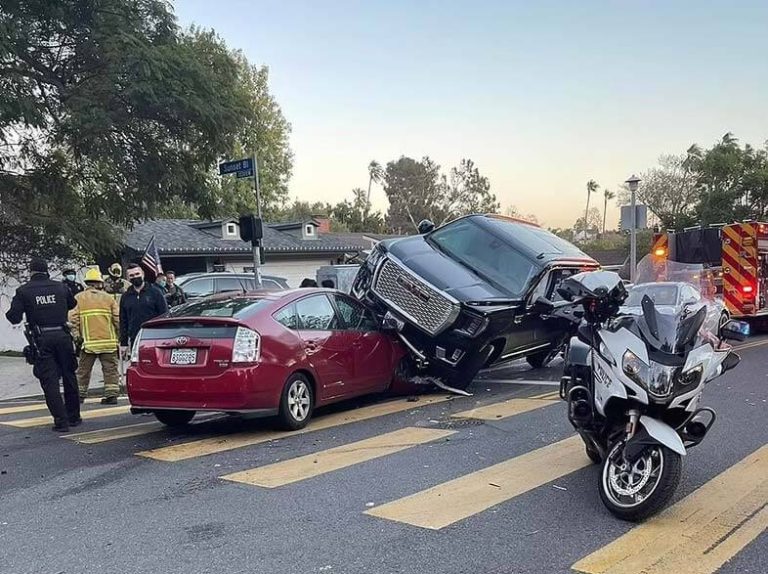 Friday evening, Arnold Schwarzenegger was involved in a car collision between multiple vehicles including the one he was driving. Reports are saying no deaths have occurred but injuries have been sustained.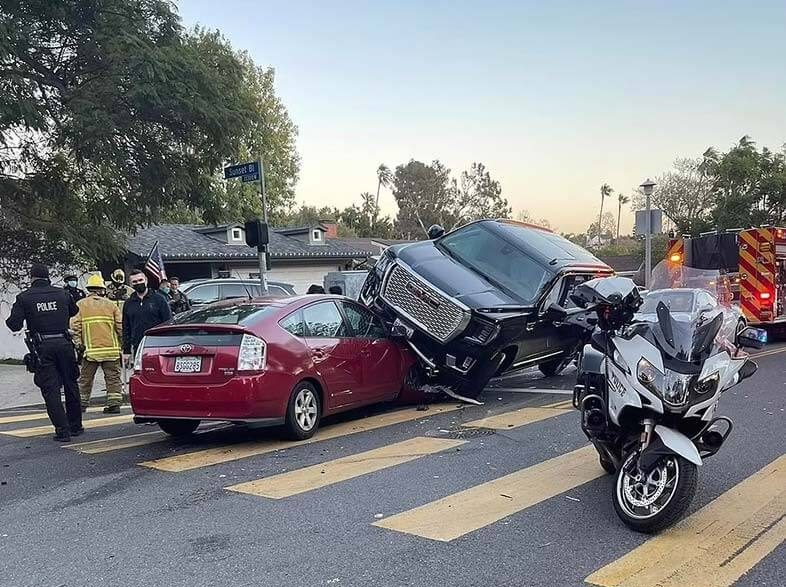 This is what is known about the accident so far:
Details of the Accident
The Terminator star Arnold Schwarzenegger was involved in the multi-car crash at around 4:35 pm on Friday. Reportedly, the accident did not cause any physical harm to the actor and former governor but a person on the scene was supposedly injured and taken to a hospital.
According to reports, Arnold was inside his GMC Yukon SUV that collided with a red Toyota Prius which led to the airbags of the SUV being deployed. Authorities are saying that the one at fault is the actor whose mistake led to the accident.
The Prius was making a U-turn on the road and at the same time Arnold in his SUV was attempting to make a left turn but according to reports, he did not wait for a left-turn arrow at the intersection before making the turn.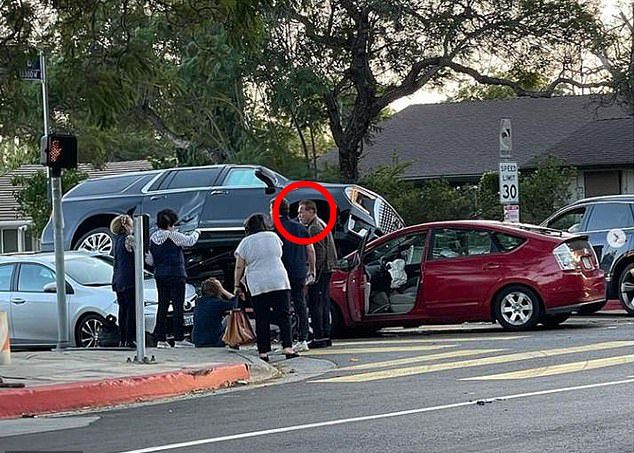 This led to the actor's SUV crashing into the Prius and after that, the SUV rolled over to a white Porsche Cayenne that was right behind Arnold's vehicle. The crash was so severe that the airbags in the Prius popped out.
The accident occurred at the intersection between Sunset Boulevard and Allenford Avenue in Los Angeles which is about half a mile away from Arnold's house.
Photos of the Accident Going Viral on the Internet
The reports are saying that the driver of the Prius was bleeding heavily after Arnold's SUV rolled over and collided with it and the driver woman has been taken to a hospital. Multiple pictures were taken on the scene of the accident and have become viral on social media as of yet.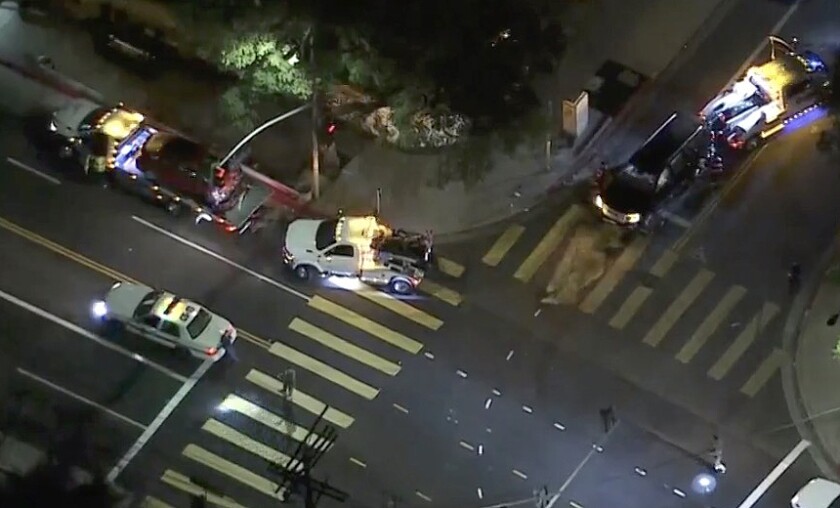 Jake Steinfeld was also seen at the scene of the accident in some photos besides Arnold Schwarzenegger. Jake was the Chairman of the Governor's Council on Physical Fitness when Arnold was Governor of California. The two are supposedly close friends and reports say that Jake was also riding inside the SUV in which Arnold was present.
The authorities and police claimed that no arrests have been made and the accident did not involve drugs intake or alcohol intake. The Prius Driver woman is being treated for the cut that occurred in her head. Arnold was reported to have come out scratch-free from the accident and was seen showing concerns for the injured woman and was trying to check up on her.
Few minutes earlier before the accident, Arnold was spotted having lunch with his son Patrick and daughter Christina in Santa Monica.