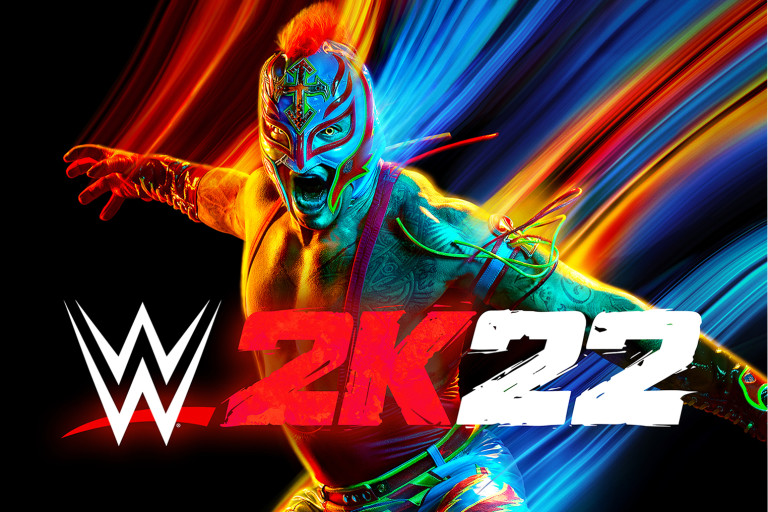 Before WWE 2K22's expected March release date, several key elements have been disclosed, such as its cover art & pre-order content. With WWE 2K22, the 2K Games, as well as Visual Concepts, are returning to the squared circle for the first time in two years following the debacle of WWE 2K20. This time, the developers vow that WWE 2K22 will be a major upgrade over the previous installments.
Excited already? Continue reading and we'll tell you all about it
WWE 2K22 Release Date
The wait is finally over and the studio has finally given the long-anticipated title release date. The latest installment to the long-running franchise will grace our consoles on March 11, 2022. The title will be available to download on PS4, PS5, Xbox Series X, Xbox One, and PC.
WWE 2K22 cover art and DLC bundle
With the debut of WWE 2K22 closing in, producer Visual Concepts has lost no time in highlighting the rewards of the game's prolonged development period with a series of exciting WWE 2K22 teasers over the previous year.
Revised character models of WWE heavyweights like Roman Reigns & Rey Mysterio were shown off in an early look from November, together with gameplay elements like GM Mode, Create-A-Wrestler, and the all-new MyFaction mode, which allows players to build their own team of wrestlers from scratch.
With the game's cover image showing Rey Mysterio's long and successful WWE career, WWE 2K22 2K Showcase function is supposed to be based around his achievements.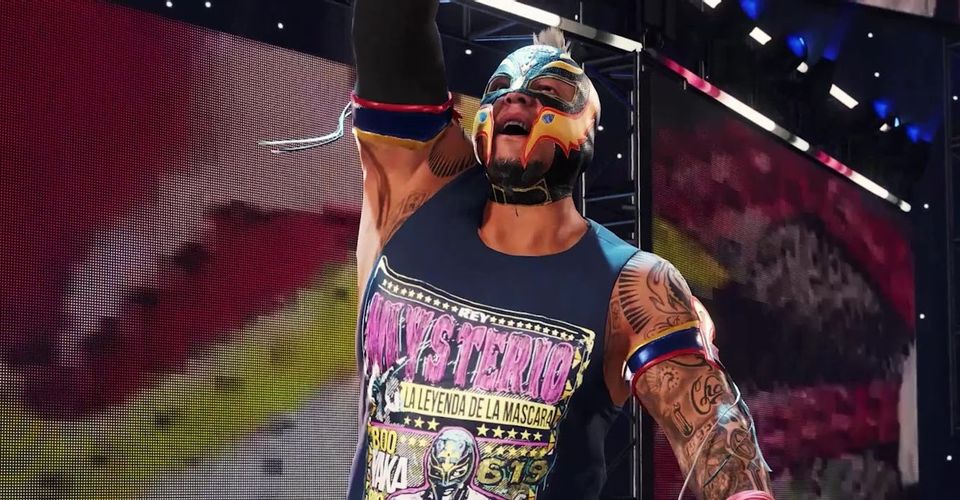 WWE 2K22's cover art was recently revealed on Twitter by TechnikNews reporter Nils Ahrensmeier, who included Rey Mysterio both in its basic and Deluxe Edition variations. On top of that, WWE 2K22's 3-day early access window on March 8 as well as the Deluxe Edition's pre-order bundle themed around the Undertaker were also revealed by Ahrensmeier.
The Undertaker Immortal Bundle will feature three new Undertaker personas namely Boneyard Match Undertaker, Lord of Darkness Undertaker, and Phantom Mask Undertaker.
Exclusive first look at the #W2K22 Cover, pre-order soon pic.twitter.com/d7BhmgbrKk

— Nils Ahrensmeier (@NilsAhrDE) January 16, 2022
WWE 2K22 price
You can get WWE 2K22 on PC for $49.99/$59.99; for PlayStation 4, Xbox One, and Xbox One X for $60; on PlayStation 5 and Xbox Series X for $64.99/$69.99. Furthermore, the digital version for Xbox Series X/Xbox One, or PS5/PS4 as well as a Starrcade '96 Rey Mysterio DLC bundle, are purchasable for £69.99/$79.99.
In addition to the Starrcade '96 Mysterio pack and the Undertaker Immortal DLC pack, the WWE 2K22 Deluxe Edition costs £84.99/$99.99 on your preferred system and also packs a season pass for five other forthcoming Supercharger packs for MyRise mode, DLC bundles, and Mega-Boost and additional content for the smartphone version WWE SuperCard.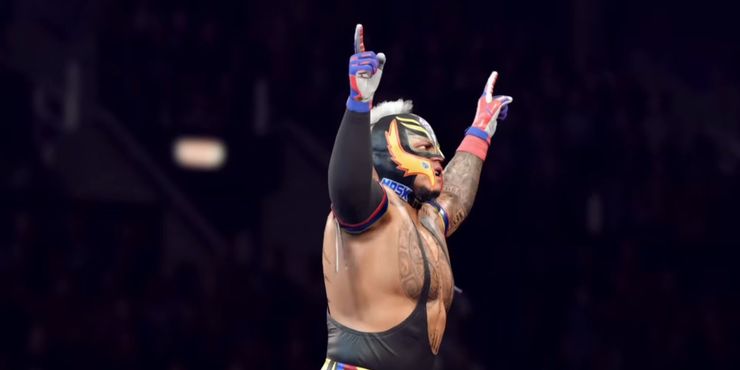 It stands to reason that the Visual Concept's approach to base WWE 2K22 on proven WWE talents such Rey Mysterio and Indeed the Undertaker. They were the gems of the arena and Undertaker even years after his retirement stands immensely popular.
There is still no official word on when WWE 2K22 will launch, but the rumored March 8 early access deadline suggests it won't be too far away.