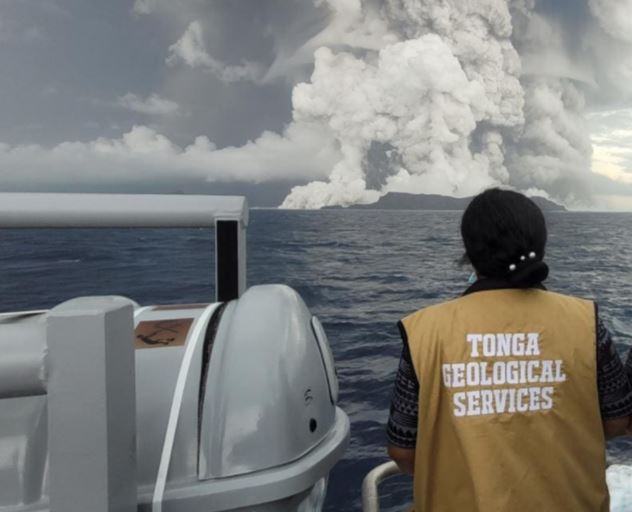 The country Tonga has been hit by a tsunami that originated after an undersea volcano erupted in the South Pacific Ocean. The tsunami has sent waves that are flooding the capital of the country.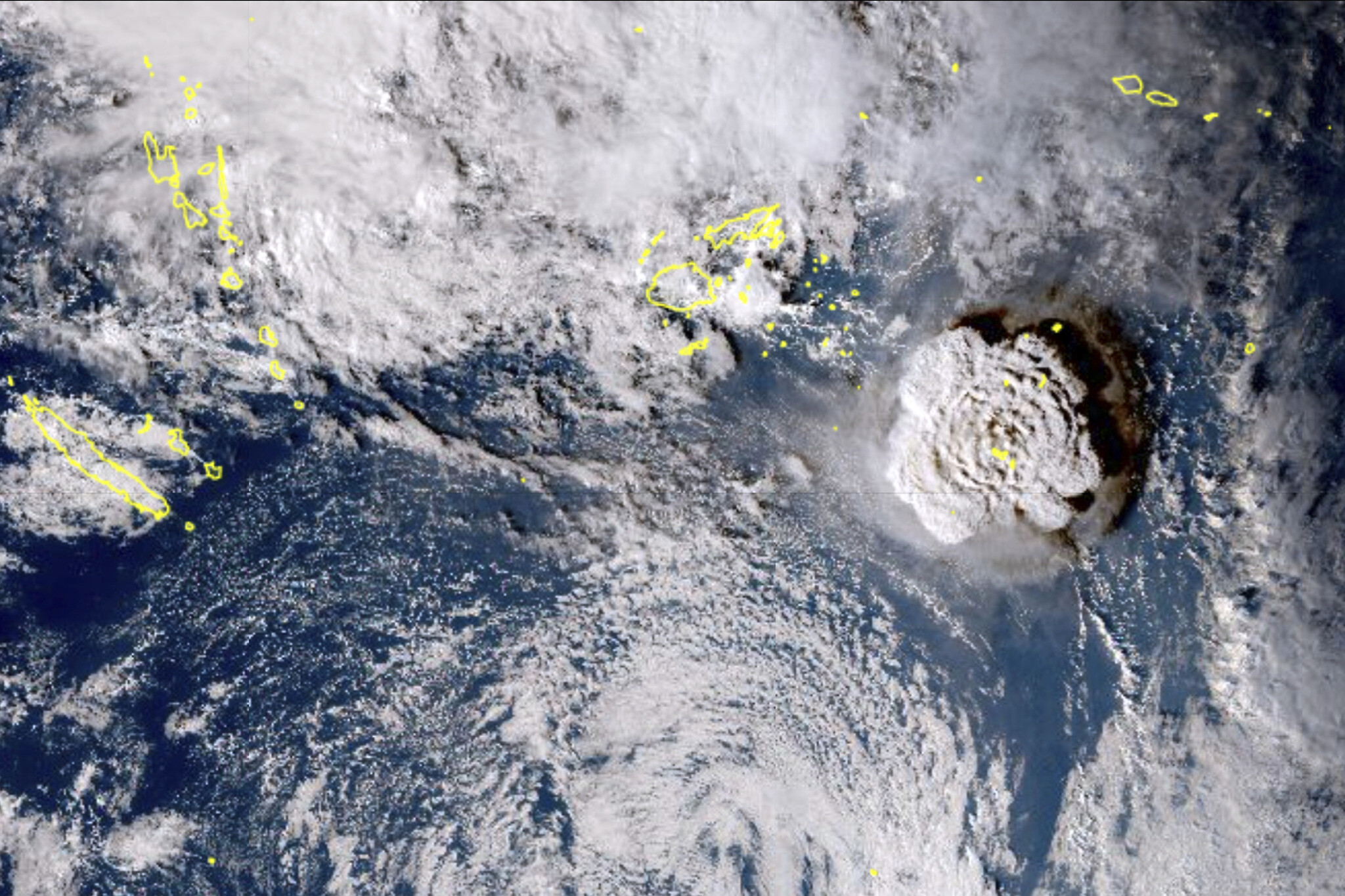 The eruption occurred on Friday firstly at the Hunga-Tonga-Hunga-Ha'apai volcano which sent a plume of ash 24 kilometers above. Following are the reported details and current scenario:
Cause and Damage
A volcano inside the South Pacific Ocean became life and erupted undersea. The spectacular fashion in which the volcano erupted sent huge waves all around the ocean which caused a tsunami.
The huge waves came crashing on the shores of the small nation of Tonga and left everyone panicked. Because of the problematic communication situation with the remote nation, no immediate reports were reported about damage caused and injuries that occurred.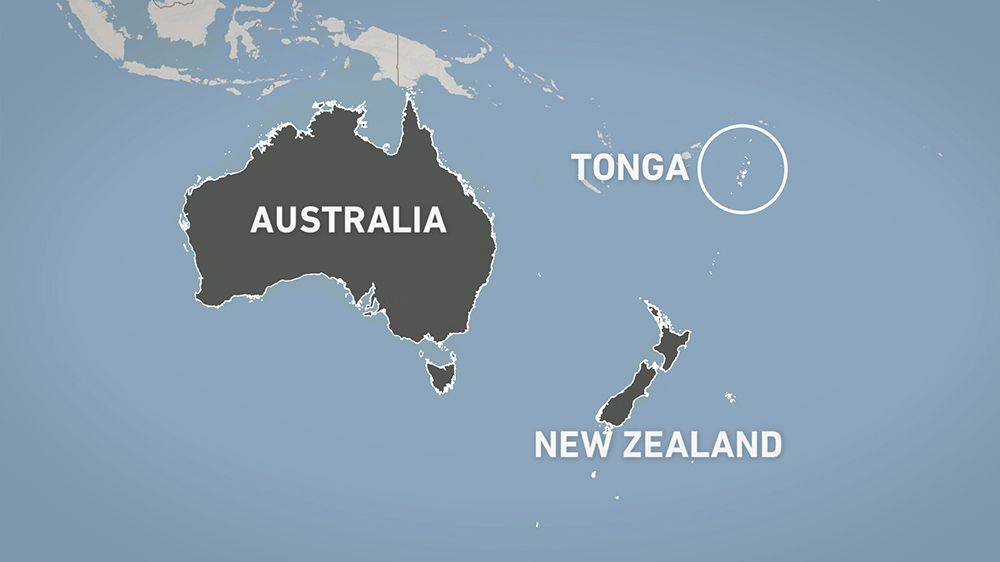 The total damage done is yet to be known but a video surfaced on social media which showed huge sea waves crashing onto the shore in the coastal areas and swirling around buildings.
Satellite images have also been procured in which a huge eruption can be seen which leaves a mushroom-like structure rising above the Pacific Ocean full of ash, steam, and gas. According to RNZ, ash was reported to be falling on Tonga's capital and all phone connections were interrupted.
As soon as the tsunami hit the capital of Tonga, the King of the Nation, King Tupou VI was immediately evacuated from his Royal Palace. A convoy of troops and police were seen rushing towards the Royal Palace by eye-witnesses.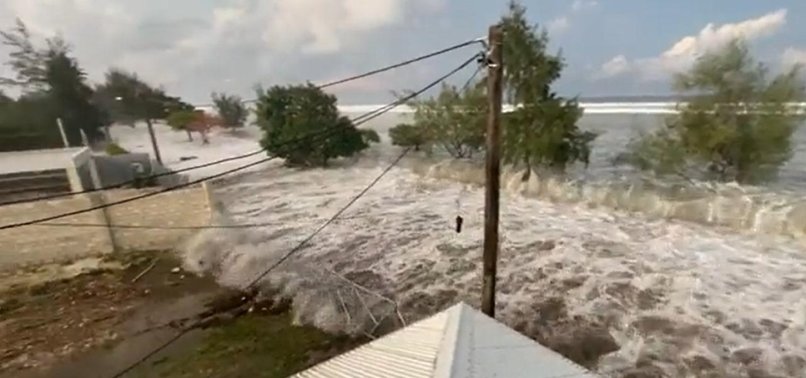 Tsunami Advisory in Effect
CNN affiliated Radio New Zealand (RNZ) reported that Nuku'alofa, the capital of Tonga was struck by waves on Saturday which later flowed into roads and buildings.
After that, a tsunami warning ensued to all islands of the Tonga Republic, and tsunami advisories have also been issued for the following places as well:
New Zealand's North Island
West Coast of US from California to Alaska
Canada's British Columbia
From the latest report, the second eruption occurred in the volcano on Saturday at 5:26 pm local time. A tsunami wave of about 4 feet was recorded near Nuku'alofa by the Bureau of Meteorology of Australia around 5:30 pm local time.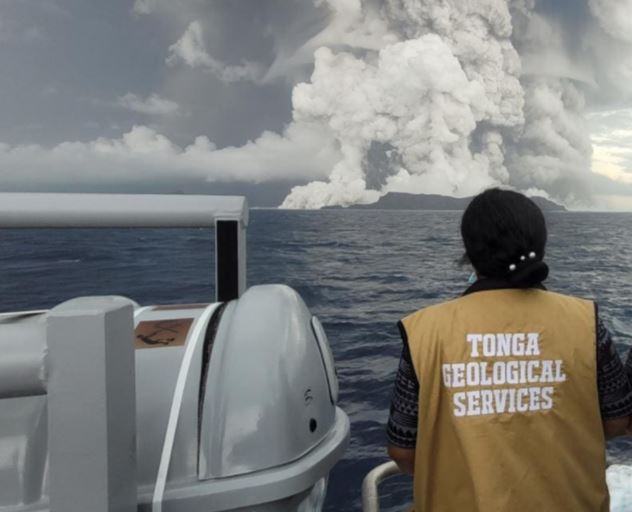 New Zealand's military has claimed that they are currently monitoring the situation in real-time and are on standby prepared to assist anytime if the country asks for help.
Dr. Faka'iloatonga Taumoefolau posted a video on Twitter that showed the waves of the tsunami hitting the shore.
Stay safe everyone 🇹🇴 pic.twitter.com/OhrrxJmXAW

— Dr Faka'iloatonga Taumoefolau (@sakakimoana) January 15, 2022
He captioned the video as: "Can hear the volcano eruption, sounds pretty violent," he wrote. Raining ash and tiny pebbles, darkness blanketing the sky."
The volcano is situated 64 kilometers away from the capital of Tonga and about 105,00 people live in the nation.