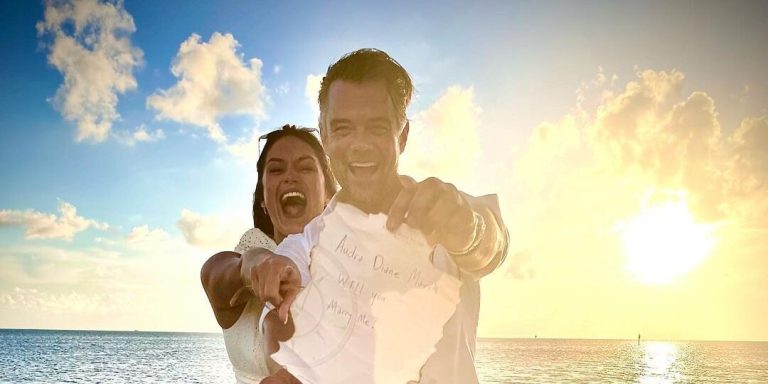 It's on!! The Transformers Actor announced has announced his engagement with his girlfriend Audra Mari. The 49-year actor and former model, Josh Duhamel had been dating model and Miss World America 2016 Audra Mari since 2019. Audra is 28 years old.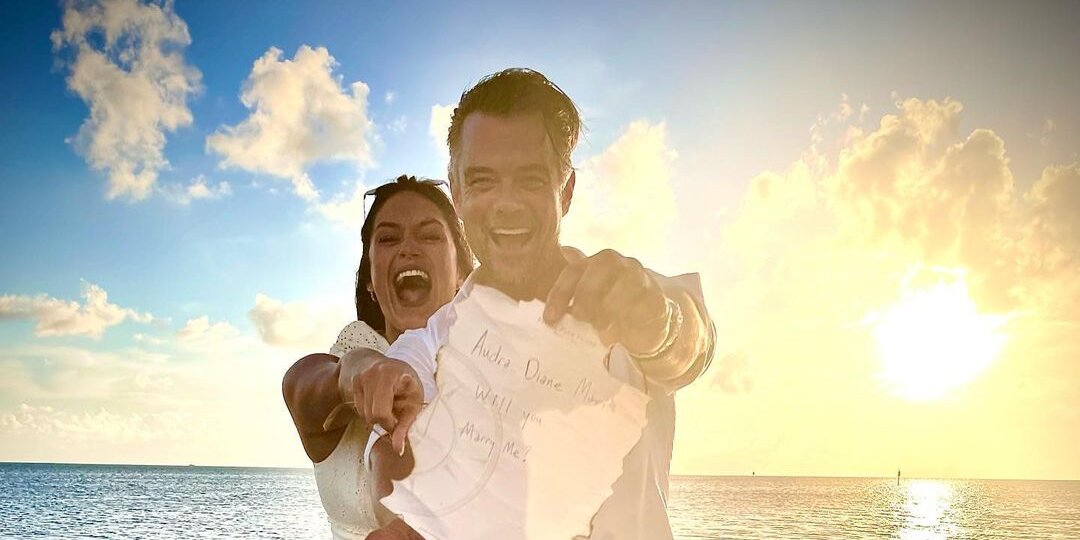 Here is what is known about the relationship between the two so far:
The Creative Proposal
Josh got very creative with his proposal in asking the question from Audra. The two had gone on a vacation in a tropical location.
There, Josh popped the question via a bottle that Audra found floating ashore. A message inside the bottle read: "Audra Diane Mari will you marry me?"
Audra accepted the proposal right there and said 'yes!'
The Announcement Came Out on Instagram
On January 8, Duhamel posted a picture on his Instagram account with the announcement of his engagement with Audra. The day Josh popped the question was also the birthday of Audra Mari.
Josh posted a picture in his Instagram post that had both Josh and Audra standing together on a beach and Duhamel was holding a crumpled piece of paper that read: "Audra Diane Mari, will you marry me?"
The photo Duhamel posted on Instagram had the caption that read: "It's on!! She found a message in a bottle that washed ashore and said YES!! @audramari". The picture was taken right after Mari said 'yes' to the proposal.
Josh and Audra Over the Years
This engagement will be Josh's second and Audra's first. Before this, Josh was married to singer Fergie for about a decade. Josh also has fathered a son named Axl aged 8 to Fergie.
Josh and Fergie filed for a divorce in May 2019 but they had announced their separation back in September 2017 through a joint statement. Their divorce was finalized in December 2019.
The joint statement by the former pair said: "With absolute love and respect we decided to separate as a couple earlier this year, to give our family the best opportunity to adjust, we wanted to keep this a private matter before sharing it with the public."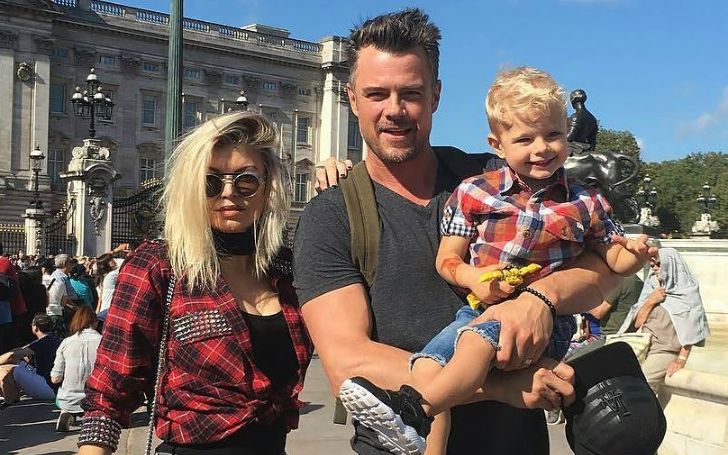 Josh was then spotted with Audra for the first time in October 2019, two years before his divorce finalization with Fergie. Josh finally confirmed that he is dating Audra when they were photographed while making out at an airport in Toronto.
In 2018, a year before he started dating Audra, Josh also dated actress Eiza González for a while. After his breakup, he showed his interest in expanding his family on Dax Shepard's podcast, Armchair Expert where he said: "I'm not 30 years old anymore. I'm 45. I want to have more kids, in the next few years. So it's more about finding someone young enough to have kids."
Fergie showed support in Josh's engagement with Audra and commented "Congrats!!!" with a string of 6 green hearts. Good for you Josh!