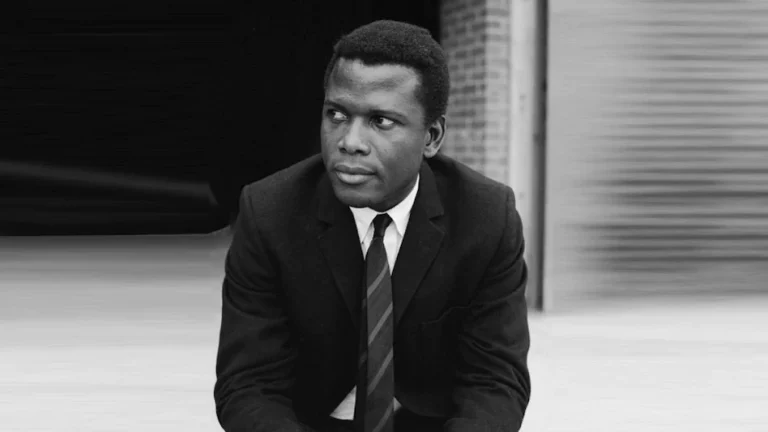 "I think about death, but I'm not fearful of it", he said once.
Sidney Poitier passed away at 94 but left behind his words of wisdom and his activism. Sydney a legendary Hollywood actor was also Hollywood's first major black movie star.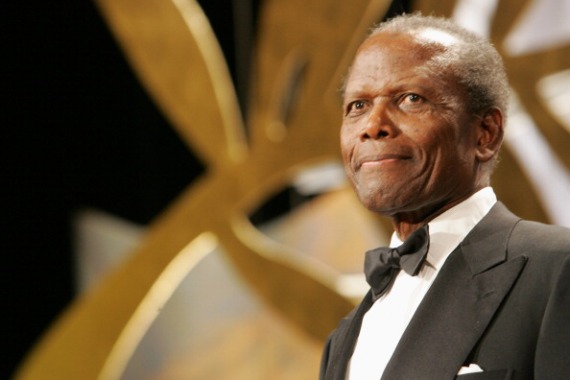 Sir Sidney died at his home in Los Angeles, California on January 6, 2022. His death was confirmed by Fred Mitchell, the Minister of Foreign Affairs.
Who Was Sidney Poitier?
Sidney L. Poitier was born to Evelyn and Reginald James Poitier on February 20, 1927, in Miami, Florida. Although his whole family lived in the Bahamas which was a part of a British Colony but surprisingly he was born in Miami when his family went there for a weekend.
He was then granted US citizenship and he joined the American Negro Theatre at age 16. There he got his first film role in the movie Blackboard Jungle.
Then he starred in The Defiant Ones where he landed his first nomination for Best Actor and a nomination in BAFTA which he won. He then continued to win the Academy Award as well as the Golden Globe Award for Best Actor in the movie Lilies of the Field.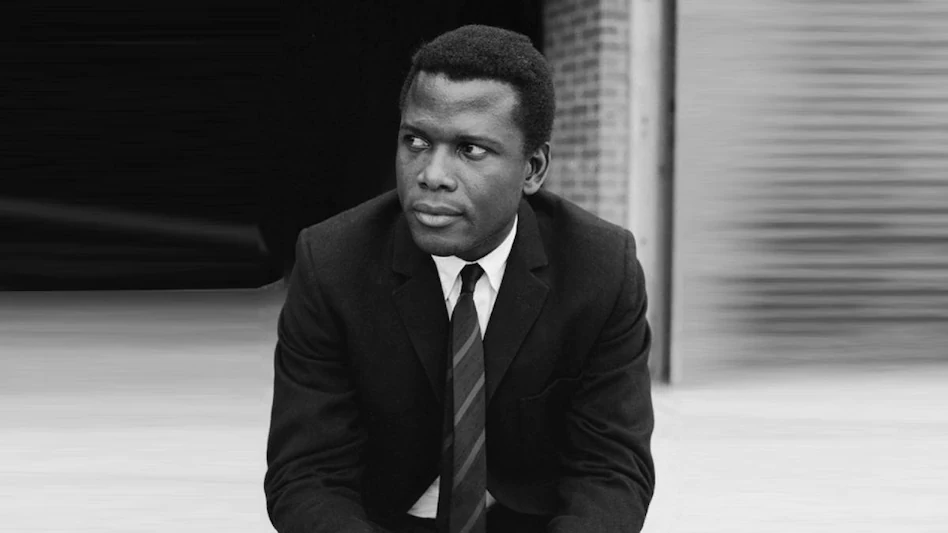 Sidney's Career and Contributions
Poitier was granted an honorary knighthood position in 1974 by Queen Elizabeth II and in 1995 he was given the Kennedy Center Honor. Then in 2009, he proceeded to receive the Presidential Medal of Freedom which is supposedly the highest honor a civilian can receive in the United States.
Sidney always refused to be defined by race all along with his career but his contribution and brilliant performances paved the way for the future generation of black actors. He broke through all racial barriers as he became the first black actor to win the Oscar for the best actor.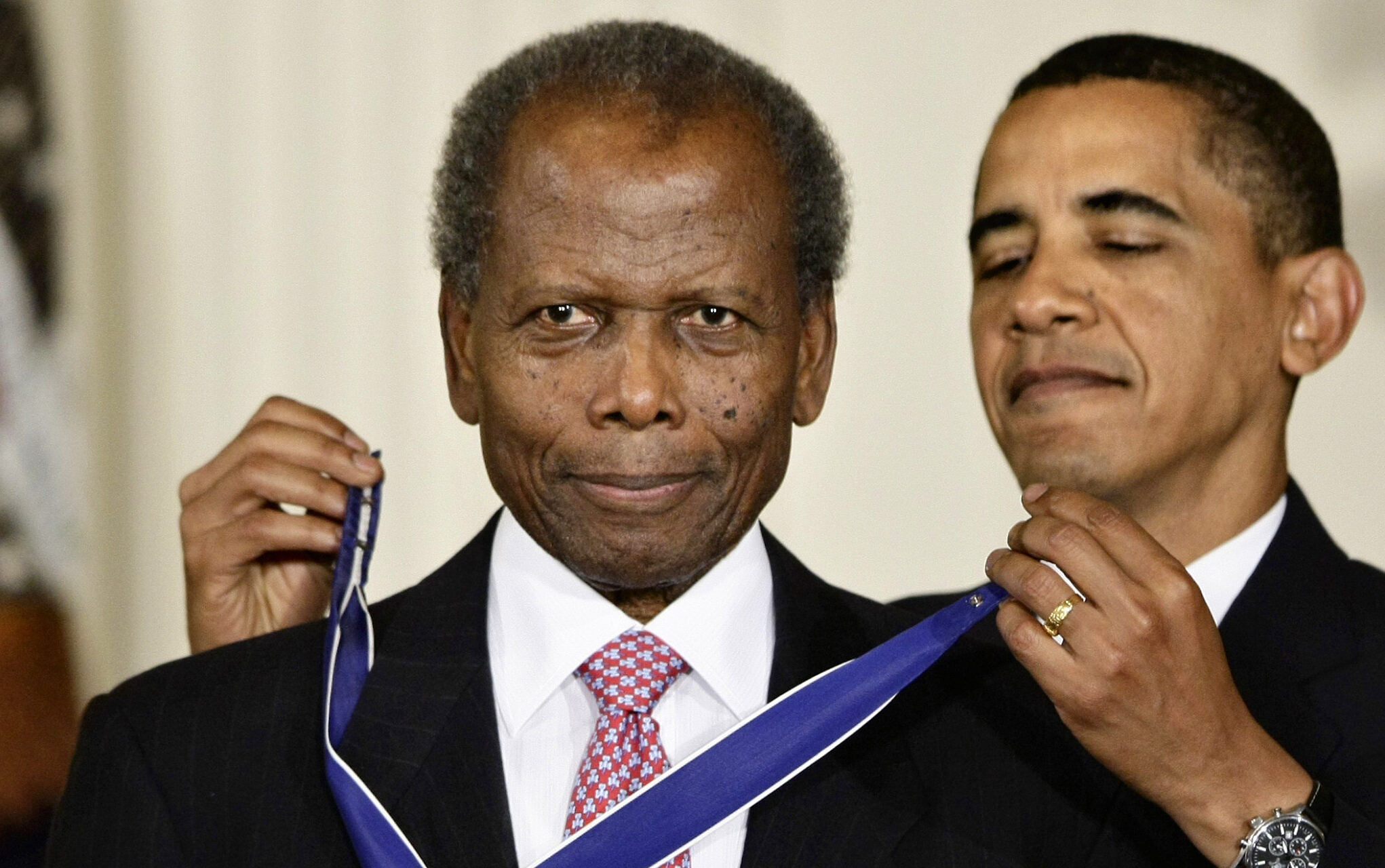 He also inspired a whole generation in the civil rights movement. He played a crucial role with his performances in easing the racial tension in America during the 1950s and 1960s.
His career that spanned seven decades got him a long list of awards in which two more Oscar nominations, six BAFTA awards, and two Primetime Emmy Awards Nominations are included.
Celebrities and Major Figures Over Sidney's Death
The Prime Minister of the Bahamas, Philip Davis on a live Facebook stream said: "Our whole Bahamas grieves. But even as we mourn, we celebrate the life of a great Bahamian. His strength of character, his willingness to stand up and be counted, and the way he plotted and navigated his life's journey."
https://twitter.com/K_JeanPierre/status/1479807618830913536
"I'm on the porch of our little home on Cat Island in the Bahamas. Evening turns the sky a bright burnt orange. My mother and father fan the smoke from green palm leaves. My sister Teddy takes me in her arms to rock me to sleep."

Rest in triumph, Mr. Poitier. Thank you forever. pic.twitter.com/j29bDNEqVl

— Ava DuVernay (@ava) January 7, 2022
Oprah Winfrey, US broadcaster and journalist in a statement said: "For me, the greatest of the 'Great Trees' has fallen," also adding that Sydney "had an enormous soul I will forever cherish".
Sidney Poitier. What a landmark actor. One of a kind. What a beautiful, gracious, warm, genuinely regal man. RIP, Sir. With love.

(📷Sam Falk/NYT) pic.twitter.com/5ZaKxxPdxw

— Jeffrey Wright 🥜 (@jfreewright) January 7, 2022
Even if he passed away, his movies and his contributions will forever be remembered and cherished.