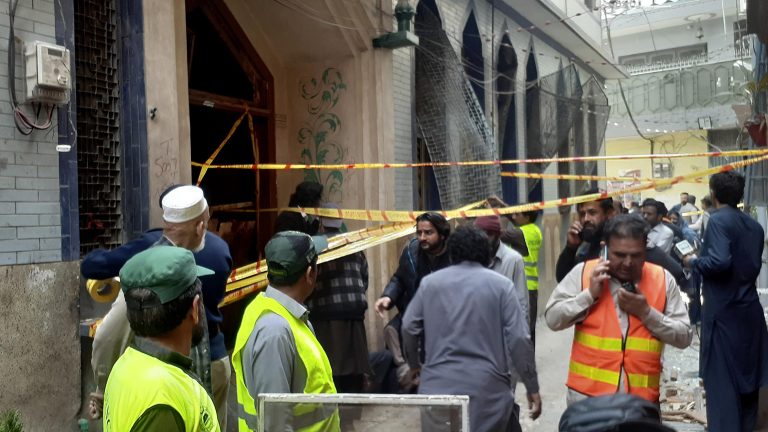 No militant group has claimed responsibility for the attack yet.
A horrible massacre befell on the worshipers at the Shiite Mosque in Pakistan on Friday after a suicide bomber snuck inside the mosque and self-exploded.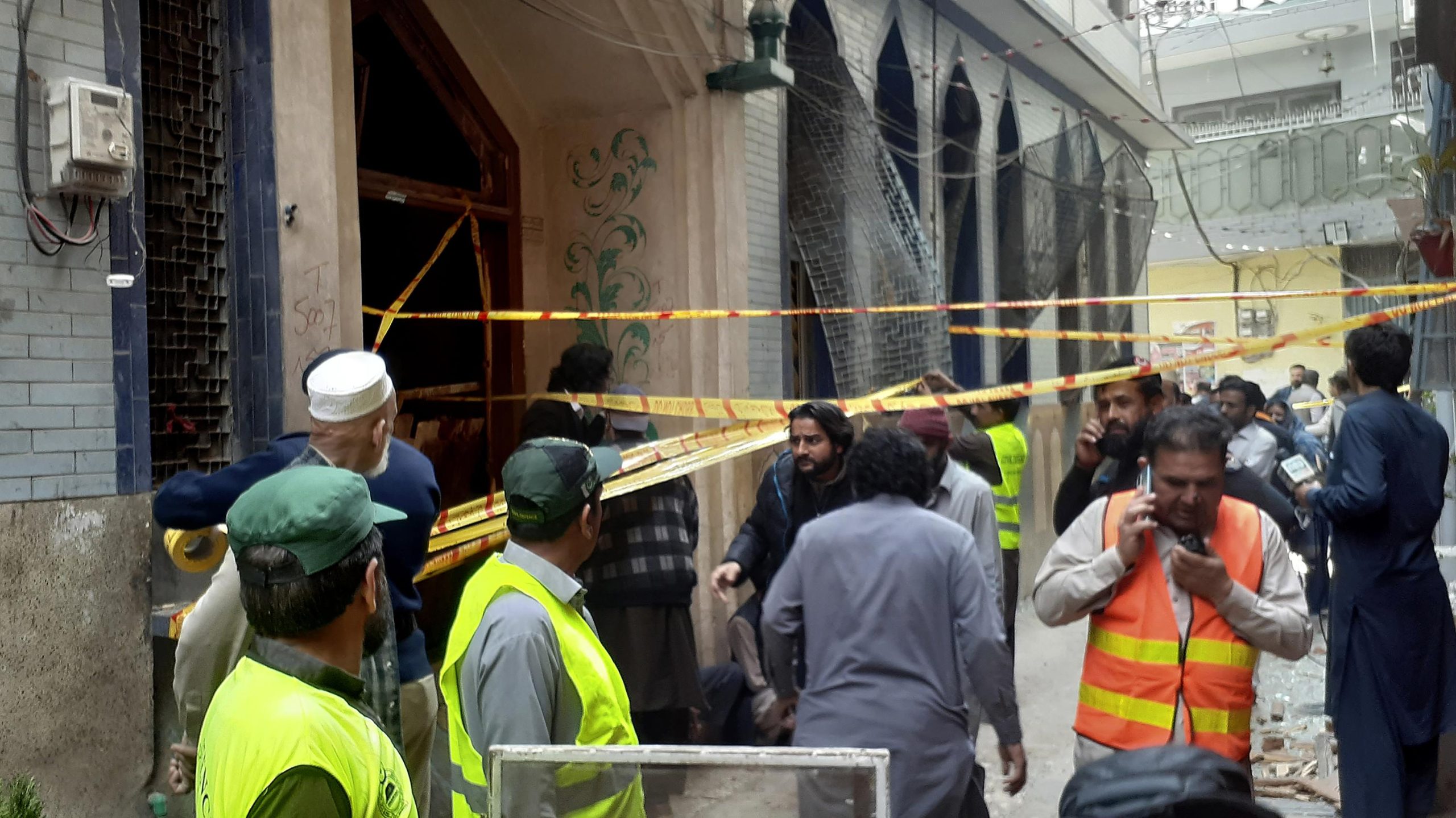 The explosion has caused 56 casualties and about 194 people have been reported to be wounded as of now. Officials say that a large number of the wounded people are in critical condition.
Here are further details regarding the explosion:
What Happened?
According to Ejaz Khan, the Police Chief of Peshawar, the incident started after an armed attacker started an open fire on the police stationed outside the mosque in the old city of Peshawar.
Two police were reportedly victims of the gunfight where one of them died and another was wounded. After the tussle outside the mosque, the attacker fled inside the mosque and self-detonated the suicide vest that he was wearing.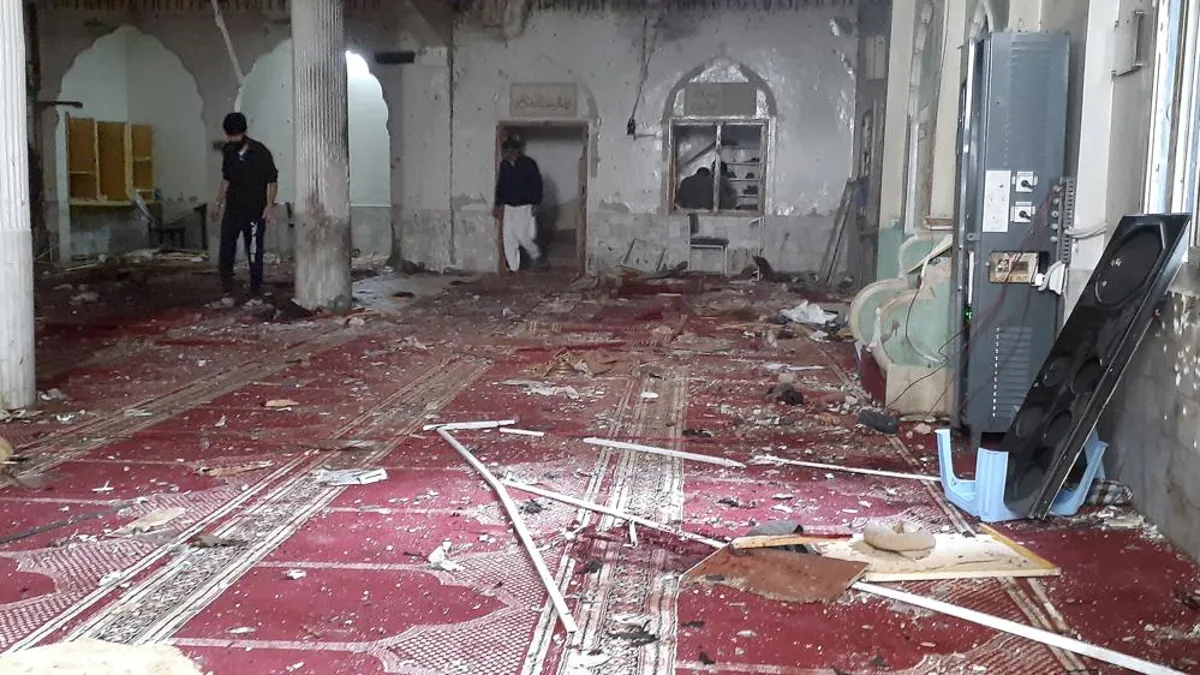 According to the top police officer of the Khyber Pukhtunkhwa Province, Moazzam Jah Ansari, the suicide vest was loaded with a powerful explosive device where about 12 pounds or 5 kilograms of explosives were strapped.
The device was not spotted outside the mosque as the attacker was wearing a large black shawl that covered his whole body thus making the explosive suicide vest not possible to spot. The CCTV footage as seen by the Associated Press also couldn't spot the vest due to the shawl.
In the footage, the bomber could be spotted moving quickly towards the mosque entrance through a narrow street and was seen firing at the police stationed there.
The Aftermath
As soon as the attacker entered the mosque, a powerful explosion occurred that raised dust and debris which clouded the CCTV's vision.
According to Ansari, the bomber vest was crudely made after getting packed with ball bearings, which is a sick and deadly method of making a bomb. The ball bearings help in spreading the explosion by spraying the deadly projectiles at a larger area while causing the maximum amount of carnage.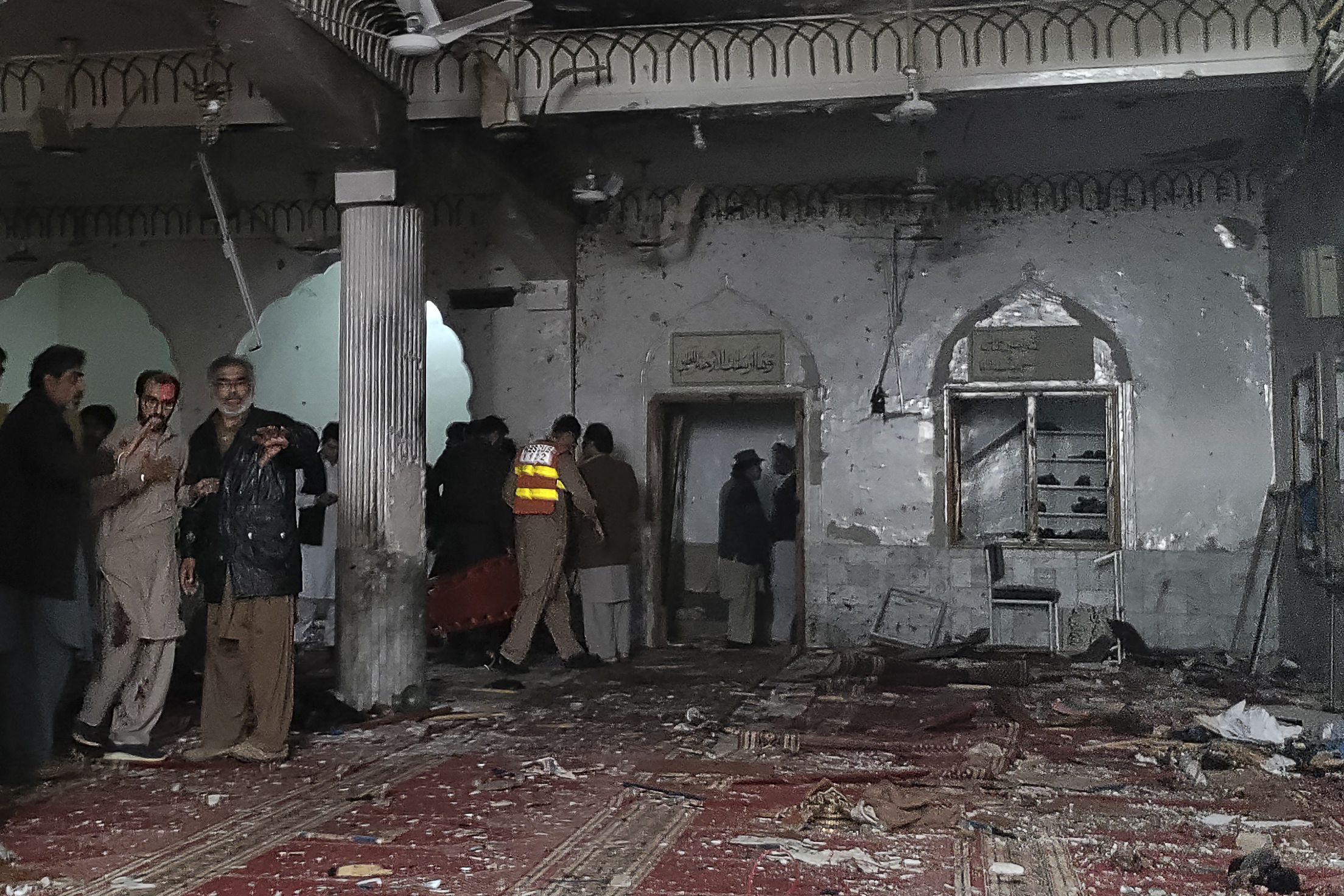 Ansari also noted that the ball bearings were the major cause of the high death toll due to the explosion. The explosion occurred after the worshipers were gathered at the mosque for Friday prayers and the number of casualties could rise.
Allama Irshad Hussein Khalil, the prayer leader in the mosque and an up-and-coming Shiite leader was also one of the casualties. As soon as the explosion occurred, Ambulances rushed through the narrow alleyways towards the place of the explosion and carried the wounded to the nearest Lady Reading Hospital.
Similar attacks have been carried out by both the Islamic State group and the Pakistani Taliban in the past near this area. The Prime Minister grieved the loss of lives and condemned the bombing.