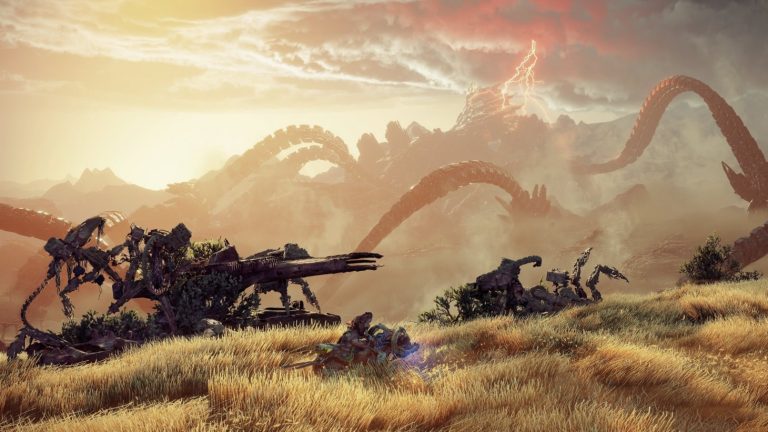 Horizon Forbidden West is a place where hulking robots modeled on ancient reptiles prowl the earth in a post-apocalyptic rendition of the United States, where people live in archaic, tribal cultures. This terrible state of things was brought about by a 21st-century tech magnate, as we discovered in the predecessor, which took place in Colorado.
As the plot progresses, we learn more about the history and encounter a new villainous group in California and Nevada. Aloy, a red-haired hunter portrayed by Ashly Burch, must find out what's going on, rescue the planet, and so on.
Sony confirmed a week ago that the Horizon Zero Dawn had sold over 20 million copies, which raises the bar for this follow-up to the original.
A grappling line, a hang glider, as well as a diving gear that doesn't need you to lock your breath, are all included in the all-new Horizon. In addition to new dinosaurs, new weaponry, and even a unique board game which you may play in communities around the huge universe of the game.
Horizon Forbidden West gameplay & Design & Bugs
In Horizon Forbidden West, it seems that the guiding principle is to render everything larger, better, and more visually appealing than before. Characters' facial expressions and body language are more nuanced in the second game's close-ups than they were in the first. There are more methods to track and capture the robots than ever before.
Even if you're employing a gauntlet to blast shredding discs to cut off the armor of a robot  T- rex. Defeating human adversaries is a far less enjoyable experience than taking on the Tenakth, a militaristic tribe that serves as a key opponent in the game.
The game is visually stunning, but it's riddled with glitches. While playing, players encountered a variety of issues, from a full system crash to tiny inconveniences, such as when the cam was in a place it shouldn't be. Some of these flaws may be addressed with a day-one patch and considering the scope of the project, they aren't too troubling. Although it was startling when players were talking to someone late at night and the clock abruptly changed to noon.
Horizon Forbidden West is a remarkable feat, despite the game's many bugs. Using the grappling hook to fly through the skies and slowing down time to fire a barrage of arrows at an adversary are two such exhilarating moments.
This is a must-have sequel for everyone who enjoyed the original Aloy game and yearned for more. For those who haven't played it, I suggest playing it or at the very least viewing a YouTube synopsis of the plot before diving into this one.