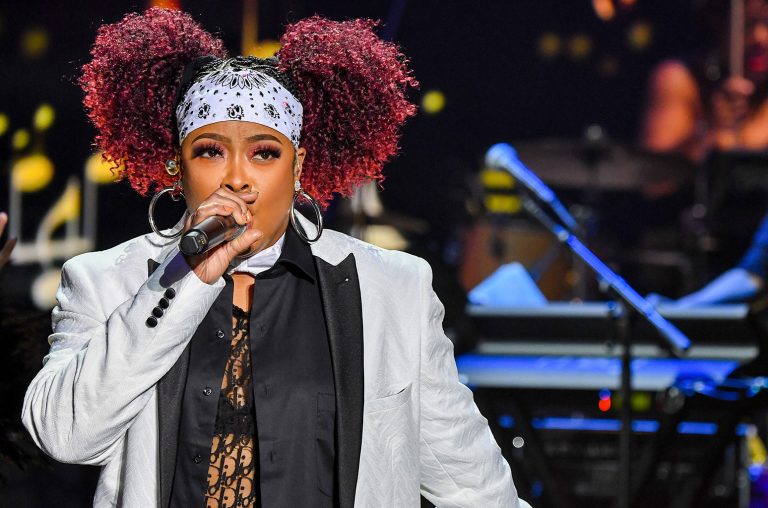 Rapper Da Brat is ready to add a new member to her family, and she and her girlfriend, Jesseca "Judy" Dupart, are, according to her, doing just that.
The "Funkdafied" artist and her lover uploaded a photo of themselves in front of a mirror on Monday (Jan. 31), with the rapper's hands wrapped around her fiance's waist and her palms creating a little heart. A pregnant woman's emoji was attached to the message, which captioned, "We are EXTENDING the family."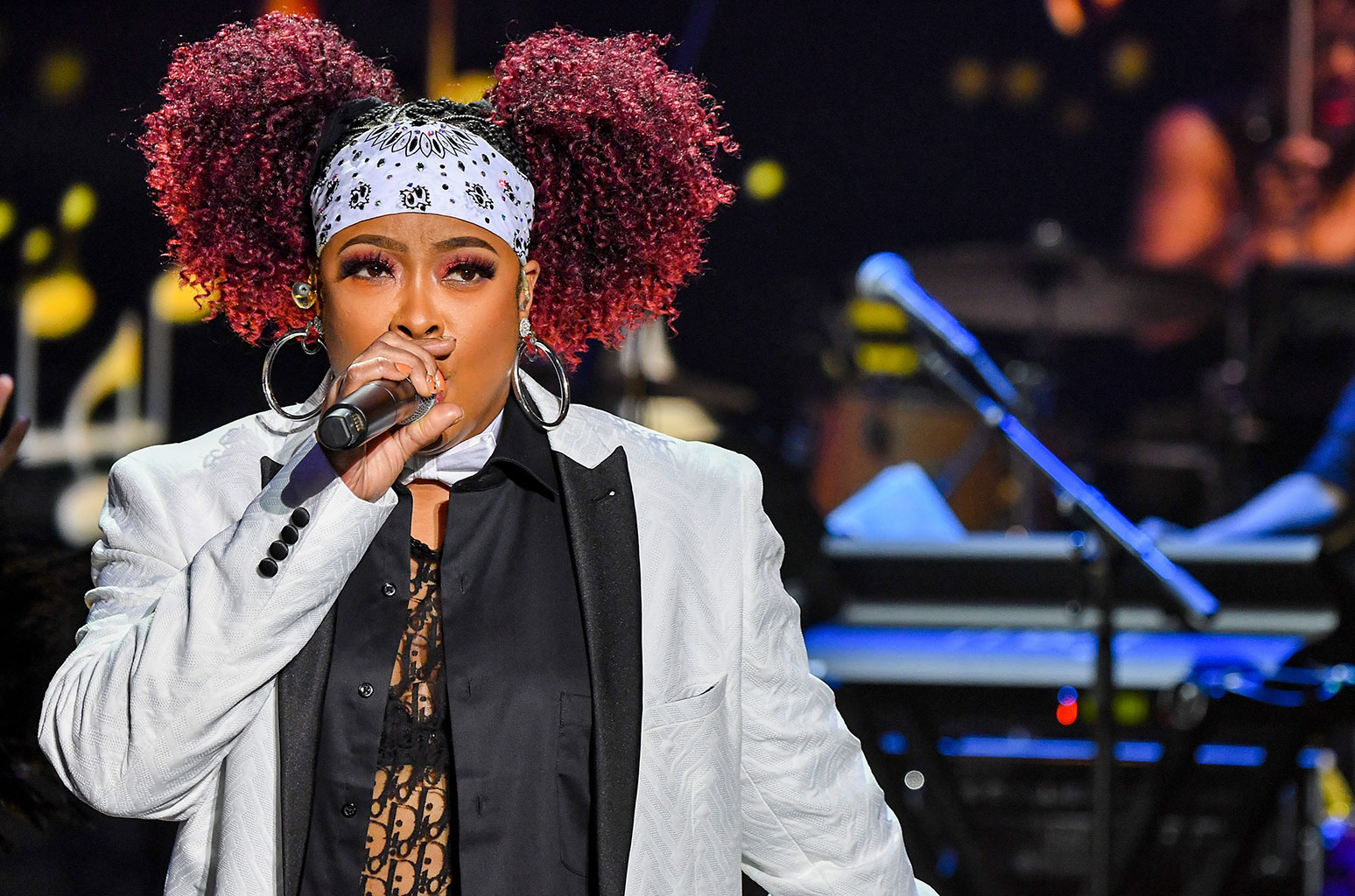 Da Brat and her fiance Dupree originally came out as a couple in a romantic Instagram post in 2020, which further served as her formal public debut.
"I've always been a kind of private person until I met my heart's match who handles some things differently than I do," she wrote in a post at the time. "Thank you baby @darealbbjudy for far more than this incredible birthday gift. I have never experienced this feeling. It's so overwhelming that often I find myself in a daze hoping to never get pinched to see if it's real so I can live in this dream forever."
Da Brat Career
Da Brat's success came in 1992 when she received the main prize in a Yo! MTV Raps-sponsored local rap competition. In exchange for the award, she was introduced to the fledgling rap duo Kris Kross. Jermaine Dupri, the label's producer, welcomed her to his So So Def label after they presented her to them.
By marketing herself as "a female Snoop Doggy Dogg," Dupri spotlighted her name as one of the first female artists to focus only on "reality-based" themes. According to Da Brat, her nom de plume was inspired by the fact that she was "a spoiled only child."
Funkdafied, Da Brat's first record, peaked at number 11 on the rap albums list in 1994. Following the album's success, she became the first rap artist to distribute one million records of her solo album. On the rap singles list, "Funkdafied" soared at number one as well as on the Billboard Hot 100, it hit number 6. Give It 2 You" a popular song from the same album scaled at number 26 on the Hot 100.
Da Brat's full-length album, Anuthatantrum, was released in 1996 and includes the hit "Ghetto Love" with TLC member T-Boz. The remainder of the 1990s saw Da Brat's solo career fade into obscurity due to her performances on the records of other rappers plus R&B artists.
Kris Kross collaborated with Da Brat on the title song of their 1993 album Da Bomb, along with the third studio album Young, Rich, and Dangerous, all of which featured Da Brat.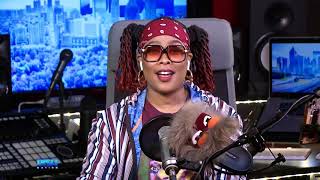 Also today, it was announced that Rihanna is expecting her first child, in a series of now-viral images. Rihanna was seen while out and about in New York City alongside her boyfriend A$AP Rocky wearing an open pink overcoat and flashing her growing baby belly while smiling at the "Praise The Lord" artist.
Bre Tiesi, the beauty with whom Nick Cannon is having his eighth child, also revealed the news on his talk show Monday morning.