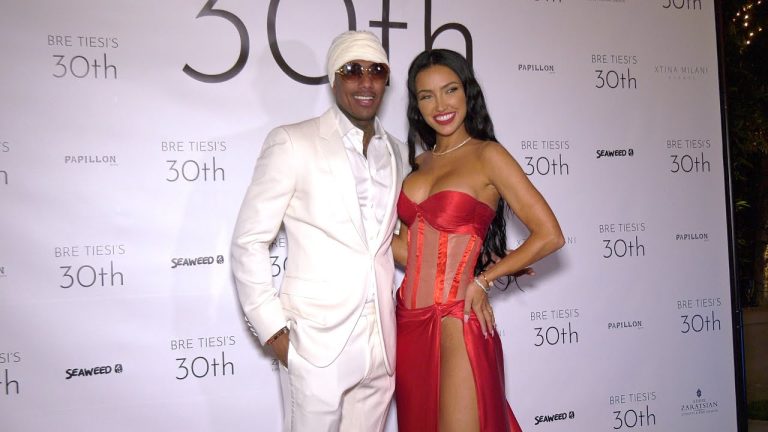 Another year! Another Child! I mean how fertile is this man?
According to reports, Nick Cannon is expecting his eighth child. Wild 'N Out actress and beauty Bre Tiesi, 40, had what looked to be enticing sex reveal celebration in Malibu, California on Jan. 30.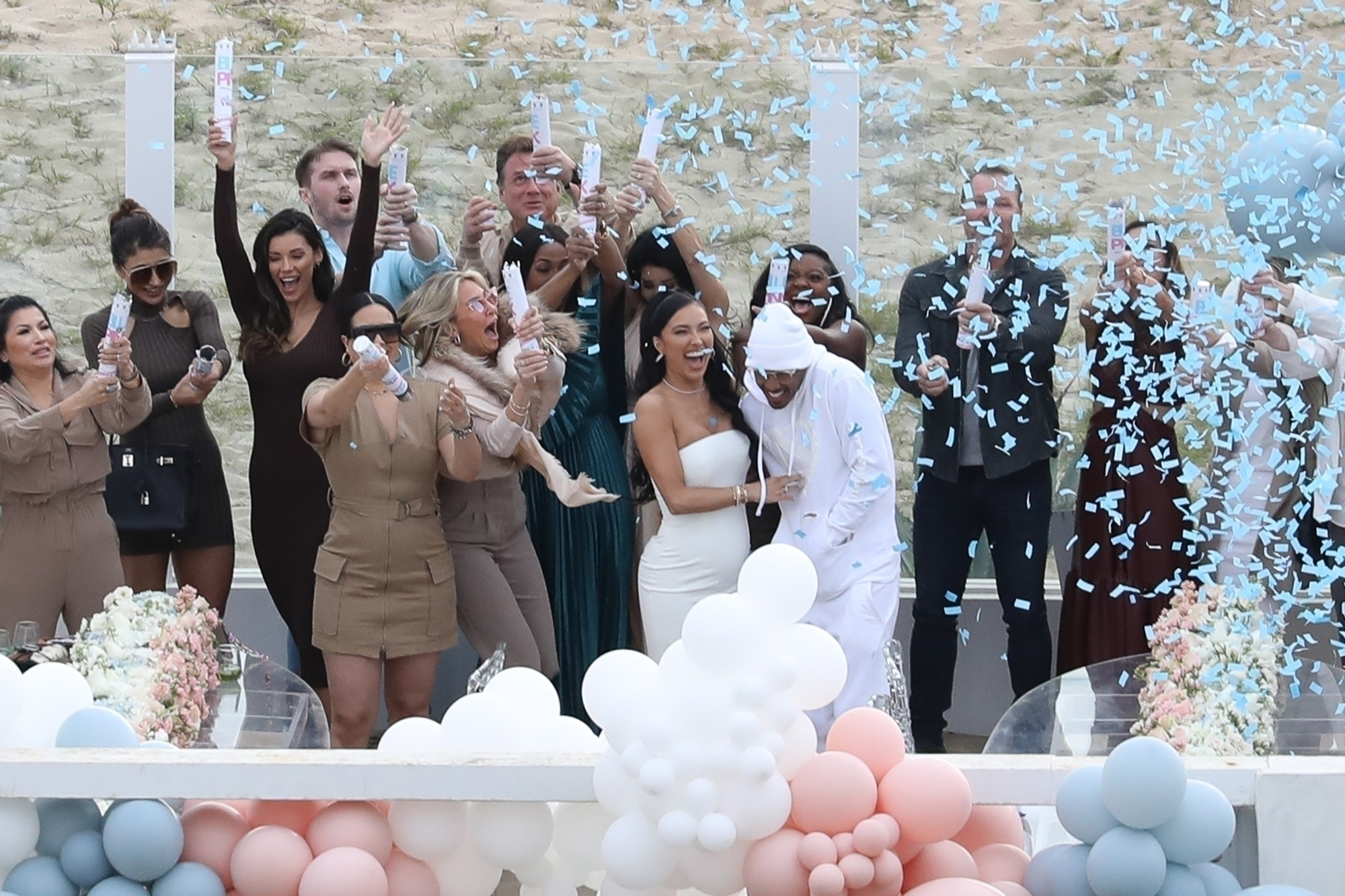 According to TMZ, the gender reveals party was decked up in a variety of brightly colored balloons. Bre, a 30-year-old divorcee from ex-NFL quarterback Johnny Manziel, was spotted in a white strapless gown proudly showing off her burgeoning baby belly. Pregnant celebrities were seen embracing and linking arms with one another in the company of relatives and friends. One shot shows Nick cradling Bre's tummy with a wide grin while wearing an all-white suit.
To announce the baby's gender, friends and family blew off party poppers with blue confetti. The American rapper & producer was shot to headlines when he welcomed 4 kids with three separate women in the course of a few months last year.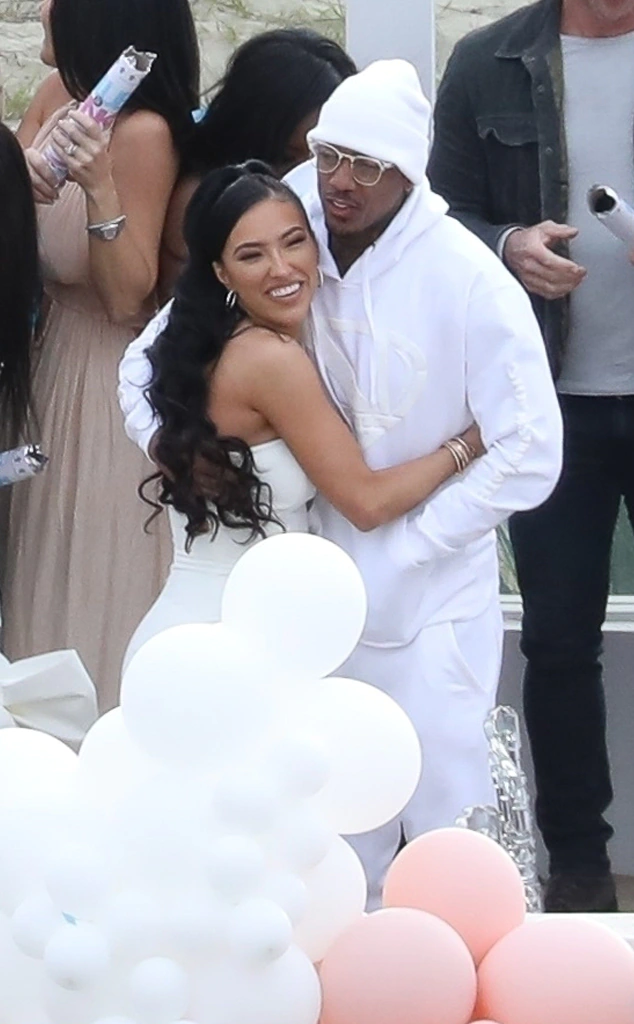 His children with Mariah Carey are Monroe and Moroccan Cannon, all 10 years old, as well as Golden "Sagon" Cannon, 4, and Powerful Queen Cannon, 13 months old, both with Nick's ex Brittany Bell. With Abby De La Rosa, he had twin sons in June of last year: Zion Mixolydian & Zillion Heir. He and model Alyssa Scott had their seventh child, a boy named Zen, in March of that year.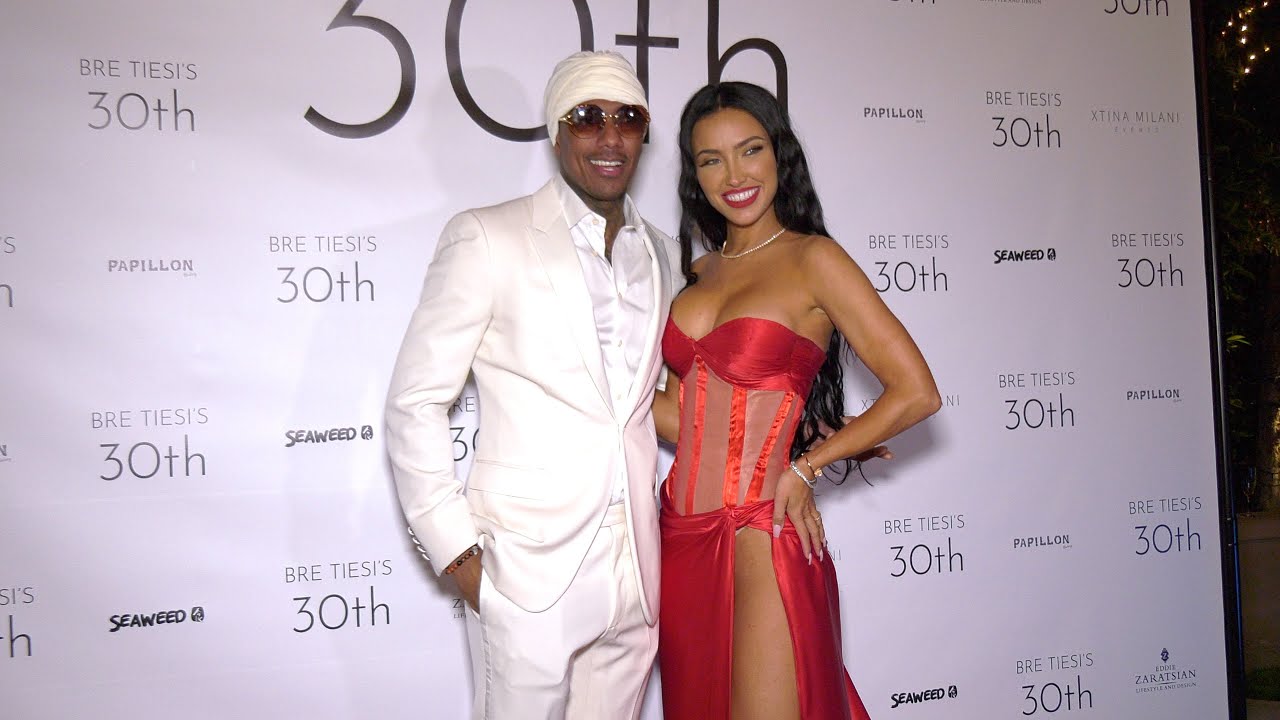 According to Nick Cannon, the baby died following a fight with brain cancer, which was discovered during routine checkups. He announced this on The Nick Cannon Show in December.
"We thought it would be a routine process," he told the audience at the time. "We went in just to check his sinuses, and they actually said his sinuses were pretty cool."

"But by the time we found out that he had another condition. And I think it was called if I'm not mistaken, fluid that was building up in his head, and that was the cause," Nick said, referring to the condition hydrocephalus. "His head was starting to get big. When we found out it was more, they called it a malignant tumor in his head."
The "Gigolo" singer announced months after the birth of Zen and before the loss of the kid that he was contemplating extending his family for the time being.
"I told you, man, I'm celibate right now," Nick told DJ EFN and N.O.R.E. in an October interview on Revolt's Drink Champs. "I'm going to see if I could make it to 2022." He added, "I'm trying to chill out though. I'm chillin', I'm kind of stepping away, getting focused, going within, getting my celibacy on. I have enough children, enough frolicking, I'm good right now."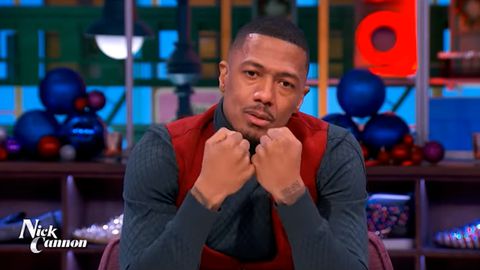 On Dr. Oz the following month, Canon reaffirmed his intention to remain celibate, citing his desire to concentrate on his daytime show as the reason for his commitment. It has been reported that one of Nick's counselors discussed the public impression of the celebrity having numerous children and inquired about his thoughts on "taking a short break."