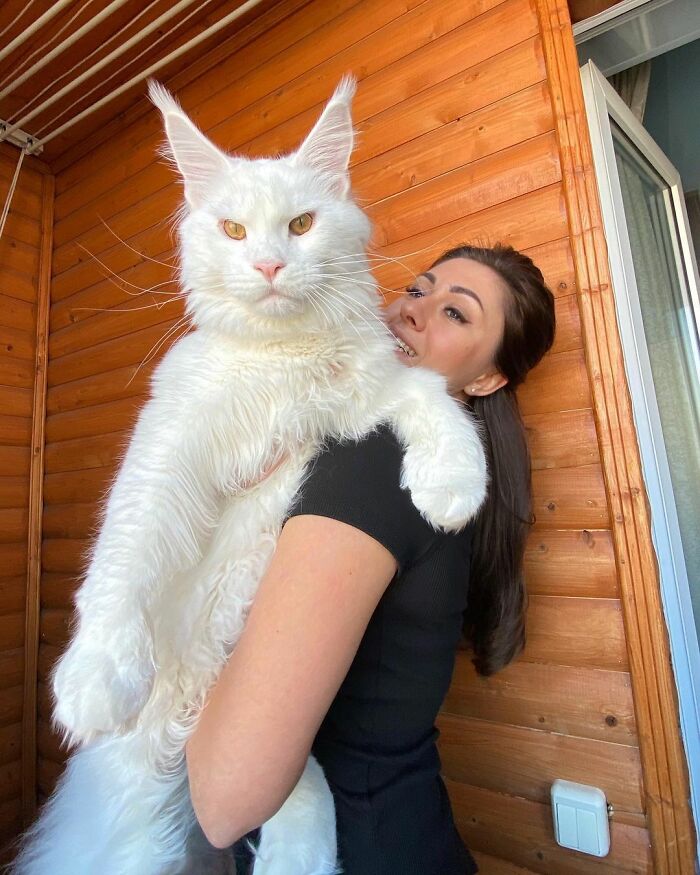 Animals always end up amazing us when it comes to their behavior and intellect. But little did we know that an animal could amaze us with its gigantic size. So meet Kefir, the Maine Coon kitten who is so massive that people end up thinking that he is a dog.
You will be more surprised to know that Kefir, on the other hand, is a huge boy by nature and hasn't even reached full maturity. The Maine Coon, on course to become the world's largest cat, is so large that many mistake him for a dog, weighing in at a staggering 12.5kg or 271lbs.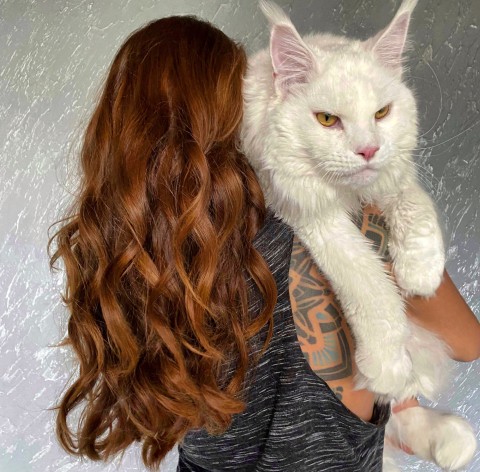 He's already greater than the typical mature weight for his breed (6.8kg to 11.3kg ) at less than two years old, and he'll keep getting bigger until he's three or four. The massive kitten is owned by Yulia Minina, who lives in the small hamlet of Stary Oskol.
She purchased the adorable kitten Kefir almost two years ago. Because of his gorgeous silky white coat, the Maine Coon is called after the dairy drink. When asked about Kefir's diet it was revealed that Kefir won't eat dry food, so he eats meat and natural feed.
He is also known to have a massive heart, which Yulia claims many people don't realize because of his scary size. Kefir, who is one year and ten months old, appears to be disrupting Yulia's sleep for years to come.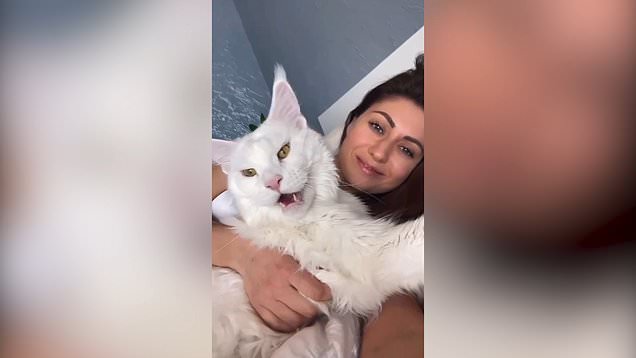 Yulia's photos of her giant baby reveal how massive he is, dwarfing his owner with his massive body and bottle brushtail. Some question if Kefir is genuinely as large as he seems in photographs, but Yulia insists: "I don't use Photoshop."
What does Yulia have to say about her "Giant Pet"?
When asked more about her giant pet Kefir, Julia described him in a great way. She stated, "I couldn't believe a normal baby could grow up to be that huge." The appearance is normally that of a person, and Kefir has a commanding presence, although he is a sweet and modest boy.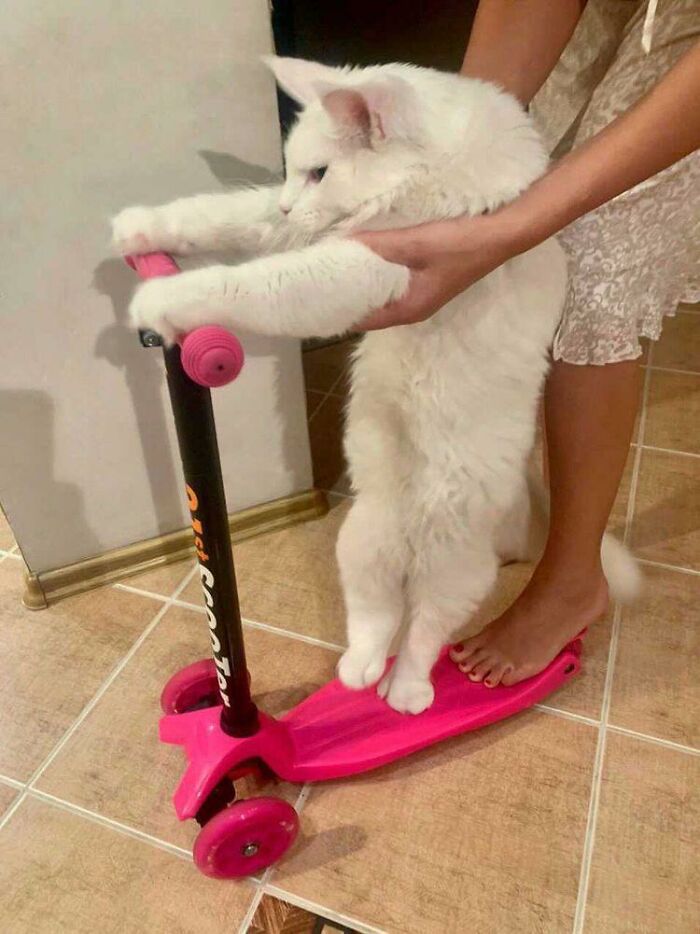 She further said that strangers who have never seen Kefir before arrive at the residence are taken aback by the royal creature that greets them at the entrance.
"When guests and acquaintances visit the house, all eyes are on him, and he readily accepts being caressed. However, when visitors come to the house, they all mistake him for a dog," Yulia explained.
"He has one additional habit: he likes to lay on me at night." It didn't bother me when he was a kitten. However, he has grown large and heavy, and sleeping with him is tough."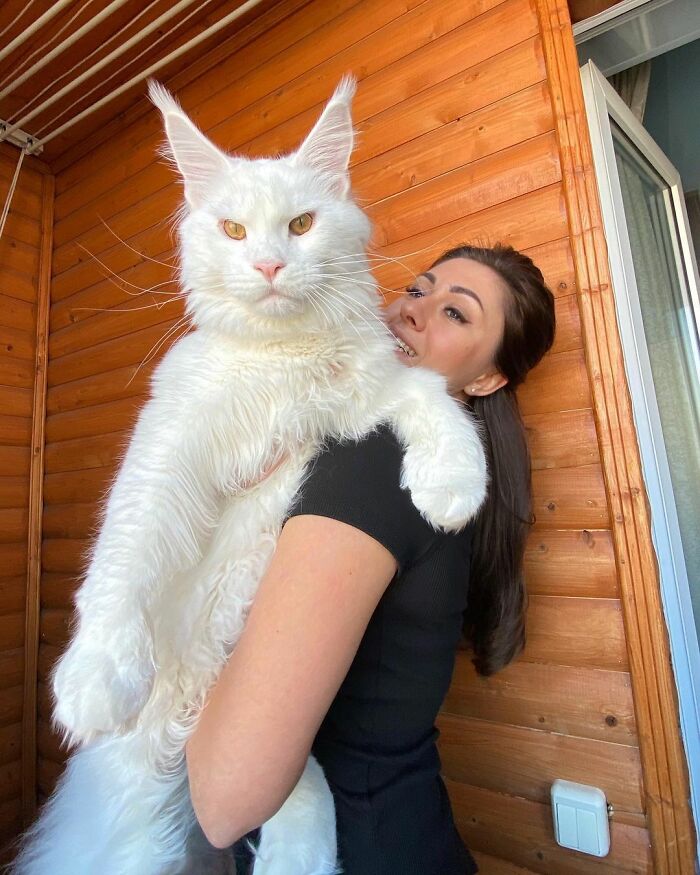 Therefore, this is how Yulia describes her massive kitten. She lastly said that his strength is unrecognized by many and apart from being bulky he also is a powerful pet.