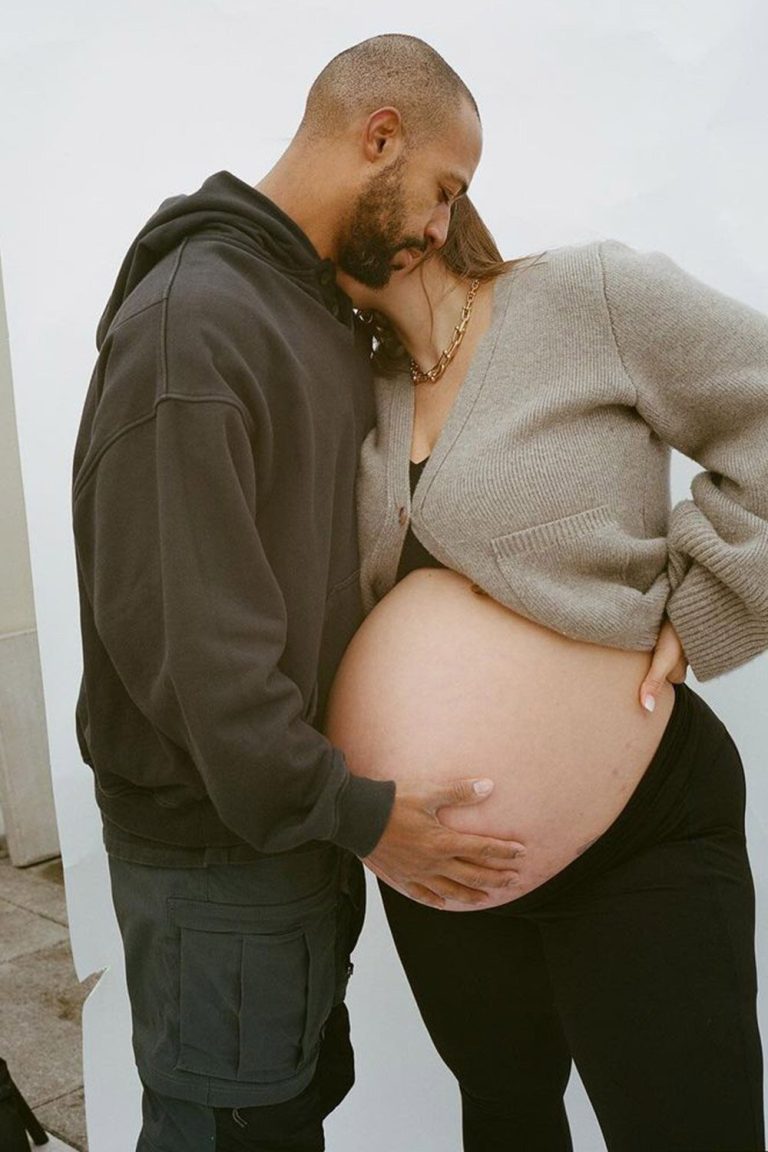 American Model Ashley Grey has welcomed twins with her husband and film director Justin Ervin. The baby twins are the couple's second and third child as they already have an almost 2-year-old boy Issac Menelik Giovanni, who was born on January 18, 2020. Since July 2021 only the model has been bombarding us with amazing pregnancy and baby bump pictures.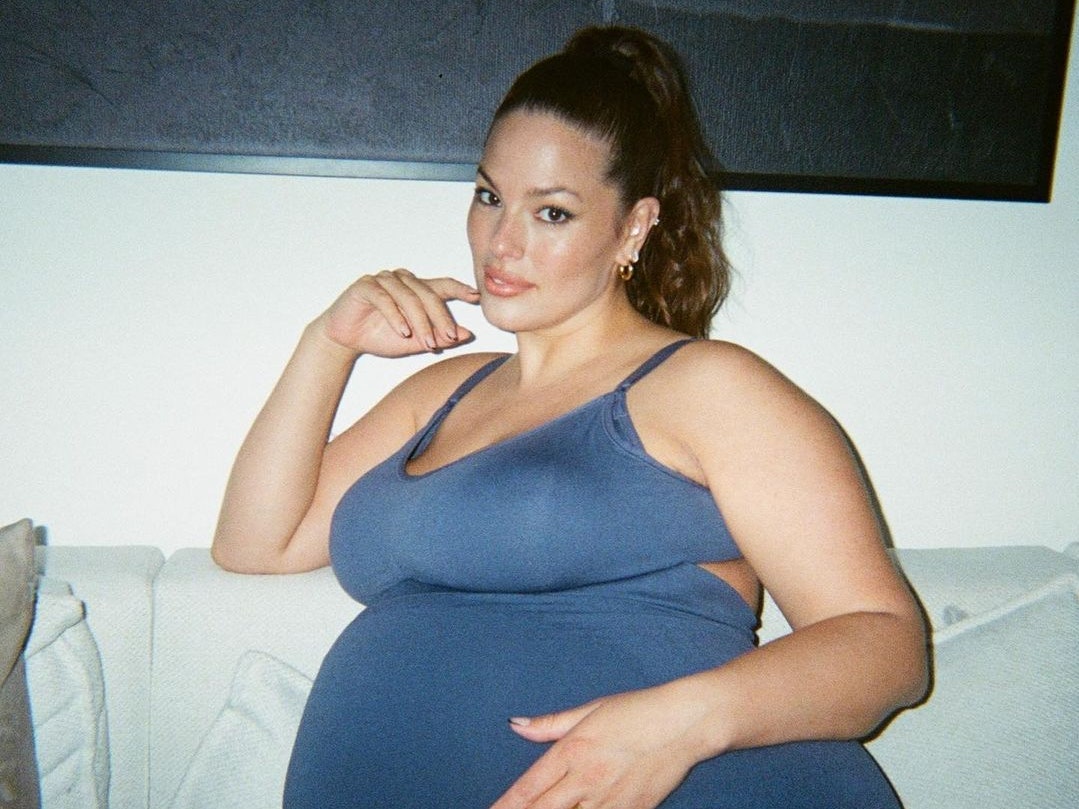 The news broke in when the "Girls like you" cameo star took to her official Instagram to post a story about her delivery. She wrote "Justin and I are so excited that our baby boys are here. They were born early this morning at home and are happy and healthy. I'm taking some time to heal up and connect with my husband and three boys, but I truly cannot wait to share more with you all. Much love, AG".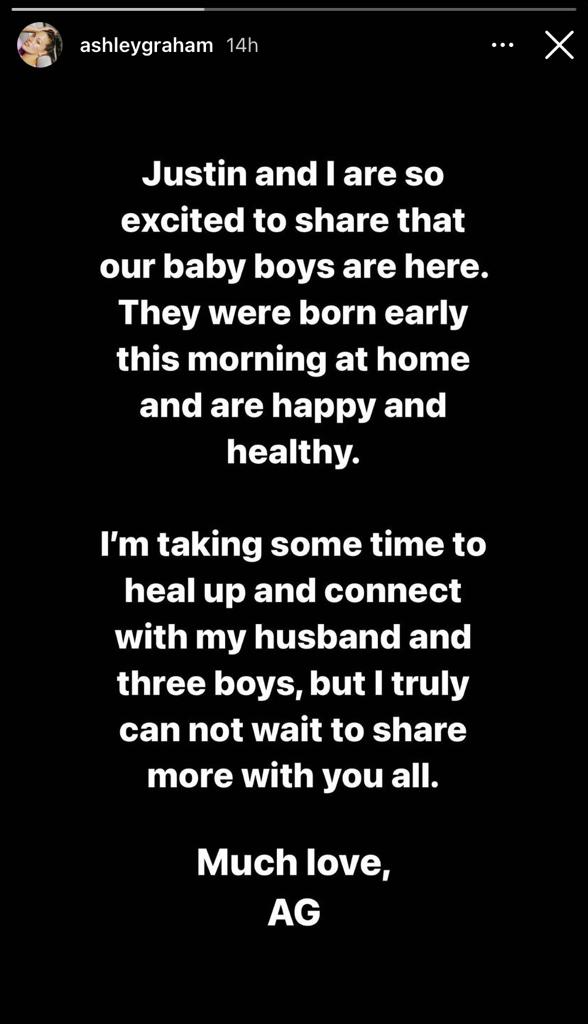 Netizens and all her fans are already congratulating her through various posts and edits. People also claimed that her twin boys were someone Ashley was waiting for for so long. That is the reason why all her Instagram is filled with beautiful baby bump pictures.
Further, she also completed the full term of pregnancy i.e. 40 weeks, which is a rare situation. She took to Instagram to inform the same. She wrote that she has healthily completed the full term of 40 weeks and due dates are just a suggestion. Babies will always come on their birthdays!
About the Couple
Ashley Graham, 34 is an American model and television host who was born on October 30, 1987. She started doing modeling at the age of 12. Graham debuted on the cover of Sports Illustrated Swimsuit in 2016 after a long career in modeling. Graham's first book, A New Model: What Confidence, Beauty, and Power Look Like, was published a year later, and it contributed to her body positivity and inclusiveness activism.
Justin Ervin is a director, producer, screenwriter, and cinematographer from the United States. Six Months Later, a short film he wrote, produced, and directed in 2013, was his first feature picture. He has worked with several well-known entertainment and fashion firms.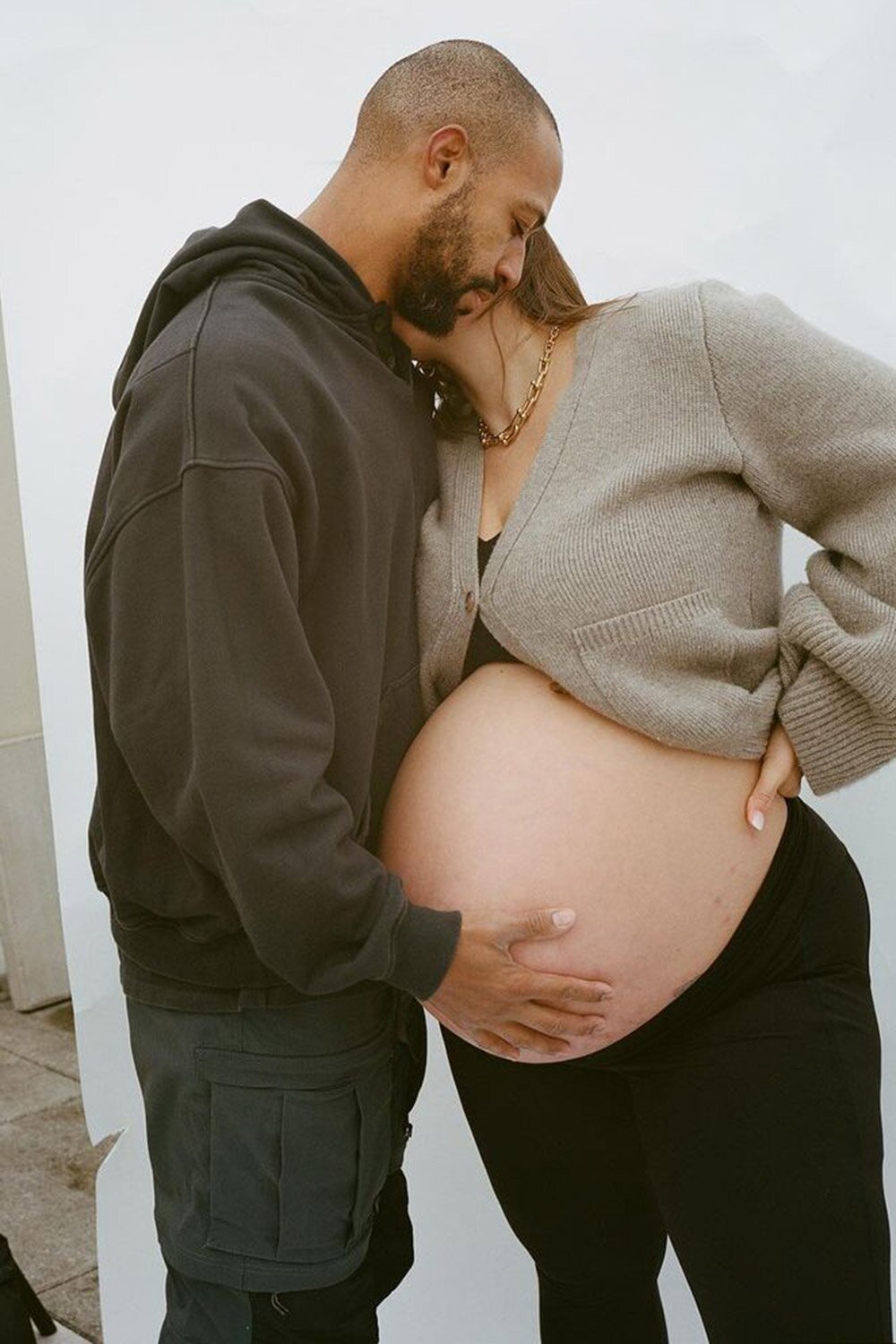 Graham met her videographer husband, Justin Ervin, at church in 2009. In 2010 the couple got married. Graham and Ervin revealed in August 2019 that they were expecting their first child, a boy. And in July 2021 they announced their second pregnancy.
Graham stated in a 2017 interview with CBS that her interracial engagement with Ervin, who is black, surprised her Nebraska family- "I will never forget that feeling of just sitting there with Justin, thinking, 'I'm so embarrassed that I had to bring him in to meet these people, these people who raised me and taught me how to live, and he's being treated so terribly,' she said. "And he said to me, 'Racism is never surprising, but it's always disappointing."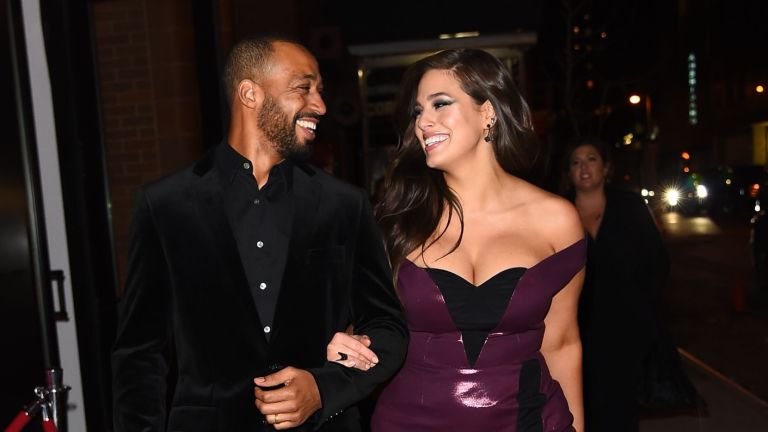 Therefore, fighting all the odds the couple has continued to stick by each other. It's been 11 years of their marriage and it's all happiness ahead. We wish the couple all the luck and love!