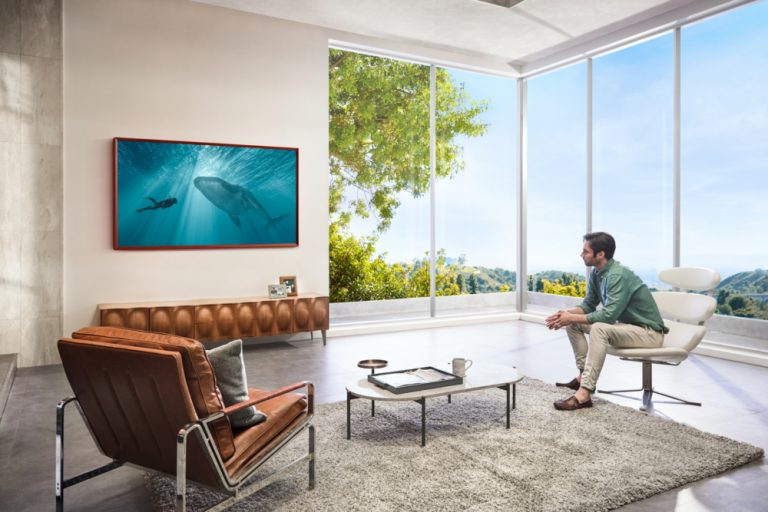 Samsung has launched a new line of televisions ahead of CES 2022. The company's 2022 TV range promises considerable enhancements in viewing quality and functions, as well as additional perks. As a first step, Micro LED TVs from the business currently has 25 million micrometer-sized LEDs that are said to boost light, colors, as well as contrast levels for a more immersive viewing experience.
The NEO QLED series for 2022 was also on display at the exhibition. The Neo Quantum Processor in these TVs allows for more sophisticated backlight contrast mapping. Additionally, they offer an EyeComfort feature that utilizes a built-in light sensor to dynamically change the brightness and color tones of the display. As the day progresses, the display adjusts its luminance and coloring to accommodate for the increasing amount of blue light in the environment.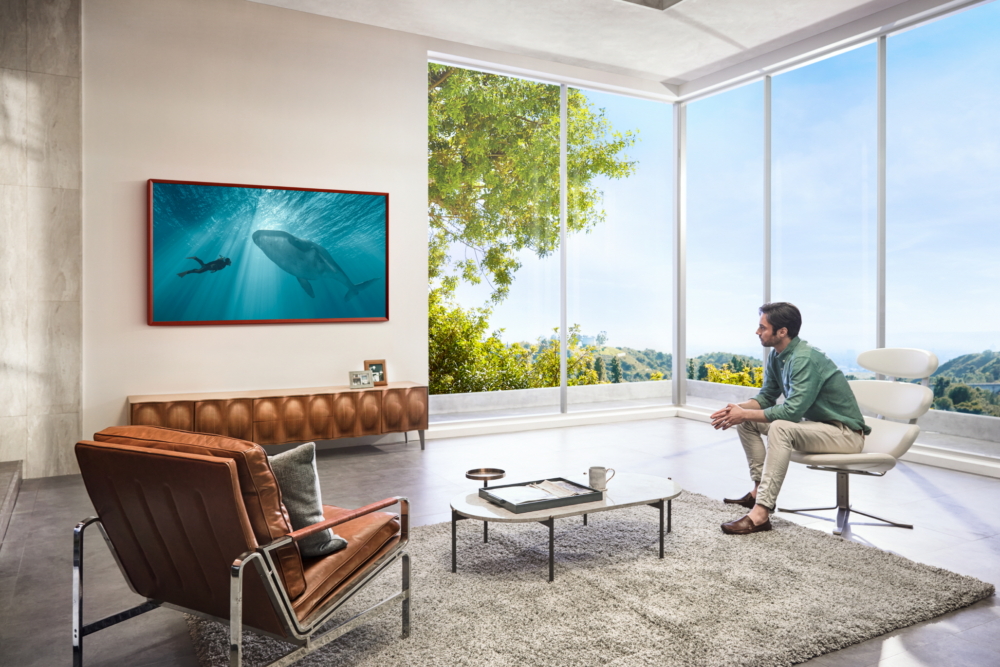 The sound quality of the NEO QLEDs has also improved. Object Tracking Sound has been renamed OTS Pro, and the newest TVs integrated speakers on the top of the screen to provide overhead surround sound.
All three of Samsung's new matte screens, Sero, Serif, and the Frame will include anti-glare, anti-fingerprint, and anti-reflection displays.
MICRO LED: The Holy Grail of Display Technology
Samsung's latest display, the MICRO LED, boasts a picture quality that is unmatched in the industry, kudos to the 25 million LEDs smaller than a human hair that yields light and color on their own. This results in an immersive viewing experience with remarkable depth, vibrant colors, and enhanced clearness and contrast. Samsung has revealed three alternative sizes of the MICRO LED during CES 2022: 110″, 101″, and 89″.
In addition, the new MICRO LED has greater use and customizing options.
Art Mode: With Art Mode, anybody can create an art gallery in any area of their home by showcasing their own digital photographs or artwork. Additionally, Refik Anadol, a well-known artist and designer, has contributed two original media pieces to the 2022 MICRO LED.
Multi-View: With the Multi-View feature, viewers may concurrently view video from four distinct HDMI connections in immaculate 4K quality at up to 120 frames per second.
Dolby Atmos: With Dolby Atmos, you get a spectacular, multi-dimensional sound experience thanks to top, side, plus bottom speakers.
Neo QLED Partners With Dynamic Sound Experience and Neo Quantum Processor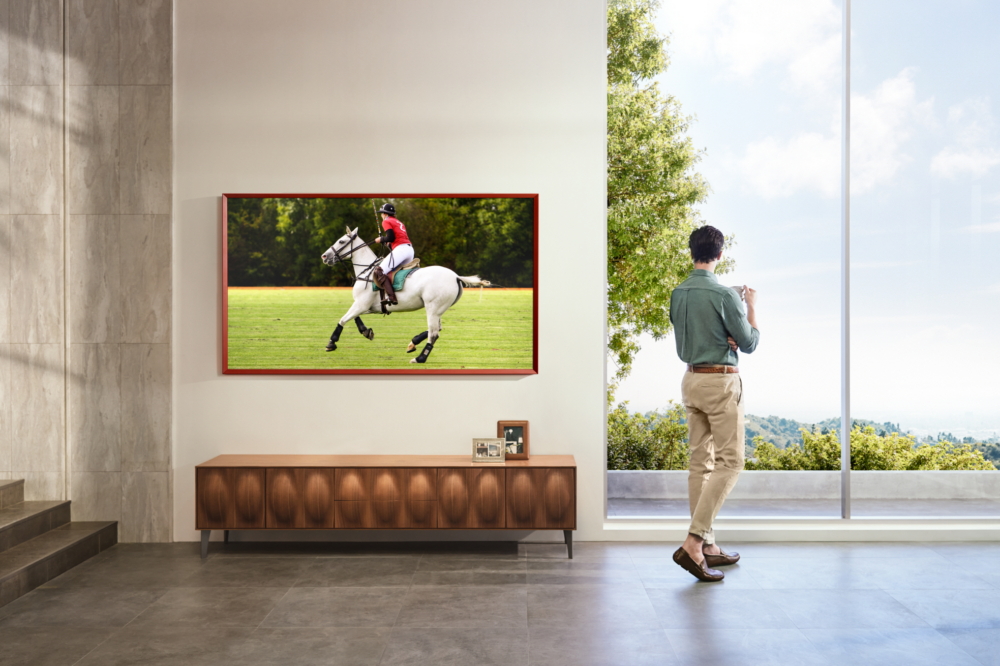 The 2022's Neo QLED will produce some of the most immaculate pictures and realistic soundscapes conceivable owing to the Neo Quantum Processor and its innovations in sound and picture technology. Superior contrast mapping coupled with a BLU (backlight unit) is included in this year's Neo Quantum Processor, giving users more control over the light source's Quantum Mini LEDs by raising luminance from 12 to 14 bits. This quadruples the previous number of steps in the TV's lighting control to 16,384 steps.
While SAL utilizes Neo Quantum's image analysis capabilities to determine how to best utilize the Quantum Mini LEDs, it also makes use of this technology to greatly improve the brightness & clarity of the images presented.
As a result, HDR material may be shown in its full glory. Multi-intelligent image quality algorithm Real Depth Enhancer is also included in Samsung's 2022 Neo QLED television. To give the illusion of depth, this new technology measures and processes an item on the display against its background.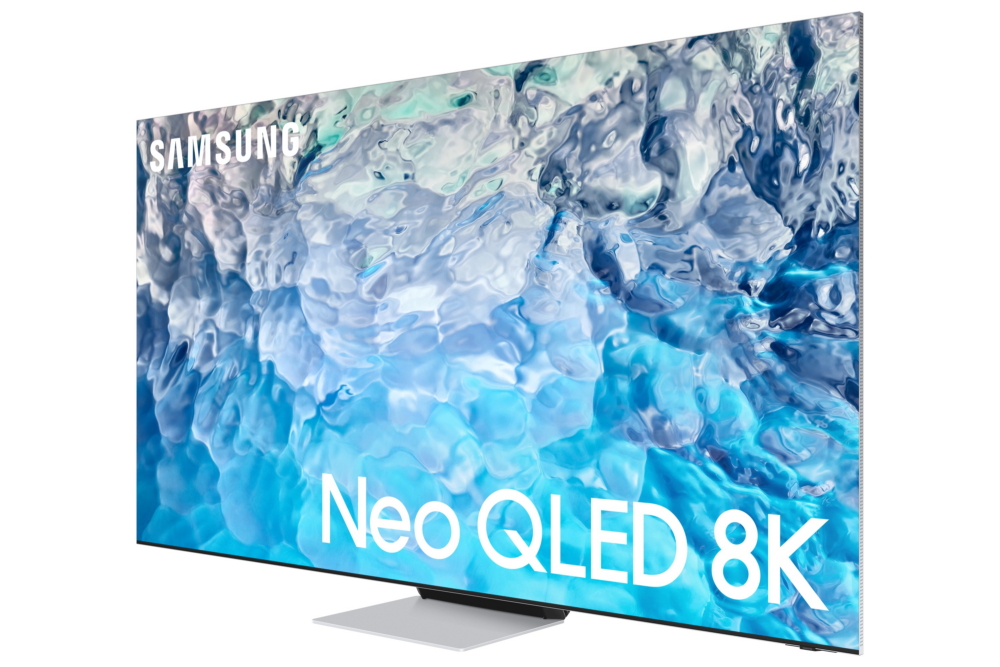 Both 27-inch and 32-inch variants of the Samsung High-Resolution Display S8 are available from the company. There are 90W USB-C charging ports and adjustable height supports with swivel, pivot control points, and tilt available in both configurations for video output devices attached to them.