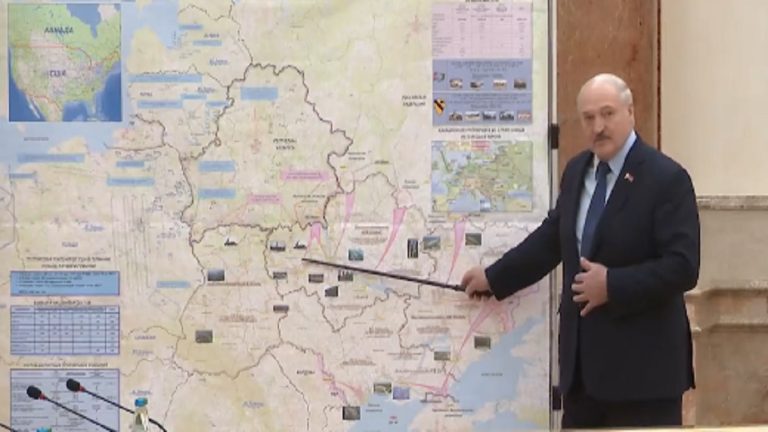 The Belarusian President is in cahoots with Putin.
As the war between Ukraine and Russia heats up on its seventh day, a recent picture from a video has surfaced on the internet showing the Belarusian president standing in front of a map which has made everyone tense.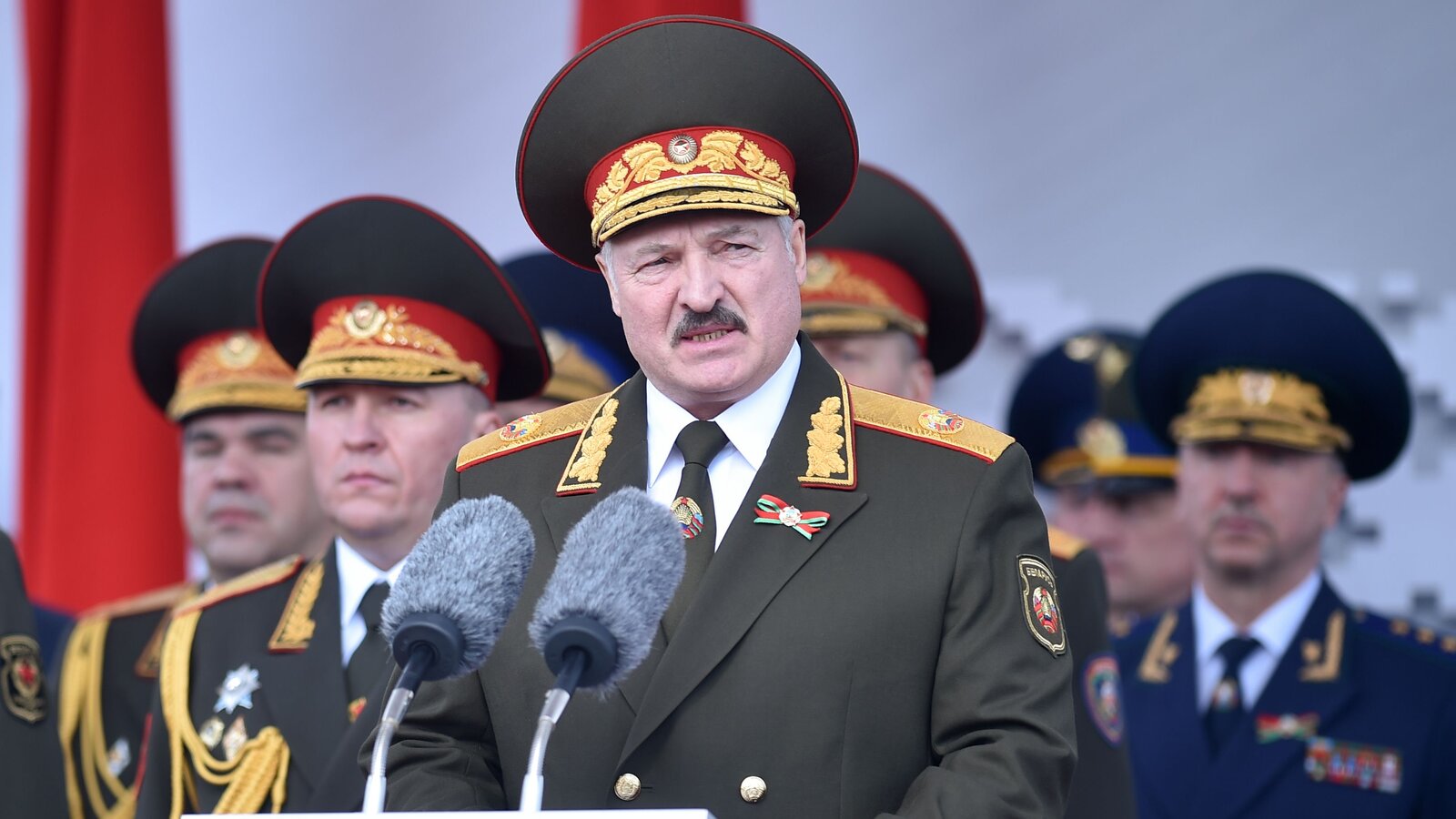 The picture has raised concerns about whether Belarus is finally actively taking part in the war while siding with Russia and if the two are planning to invade Moldova.
Here are further details and speculations about the supposed picture:
What Does the Picture Show?
The picture from the video of the Belarusian President Alexander Lukashenko that has surfaced on the internet shows him standing in front of a map of eastern Europe.
There are some markers visible on the map that people have speculated to be possible invasion plans of Moldova by Belarus and Russia. Moldova used to be a Soviet republic and now borders Ukraine and Romania.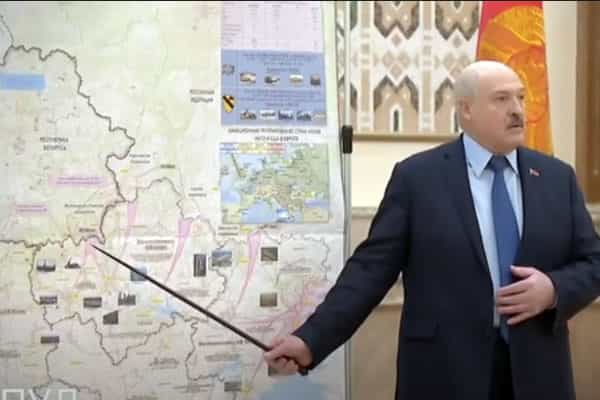 The video from which the photo is taken features the Belarusian President standing in front of a map of Ukraine which has been divided into four parts. Also, a report from New York Post suggests that the Belarusian President is talking about invasion plans from southern Ukraine into the region of Moldova.
The Speculations
Well, quite obviously as soon as this picture surfaced the netizens went nuts with their speculations. Some people claimed that it was a hoax however some pointed out how some details of the picture were correct.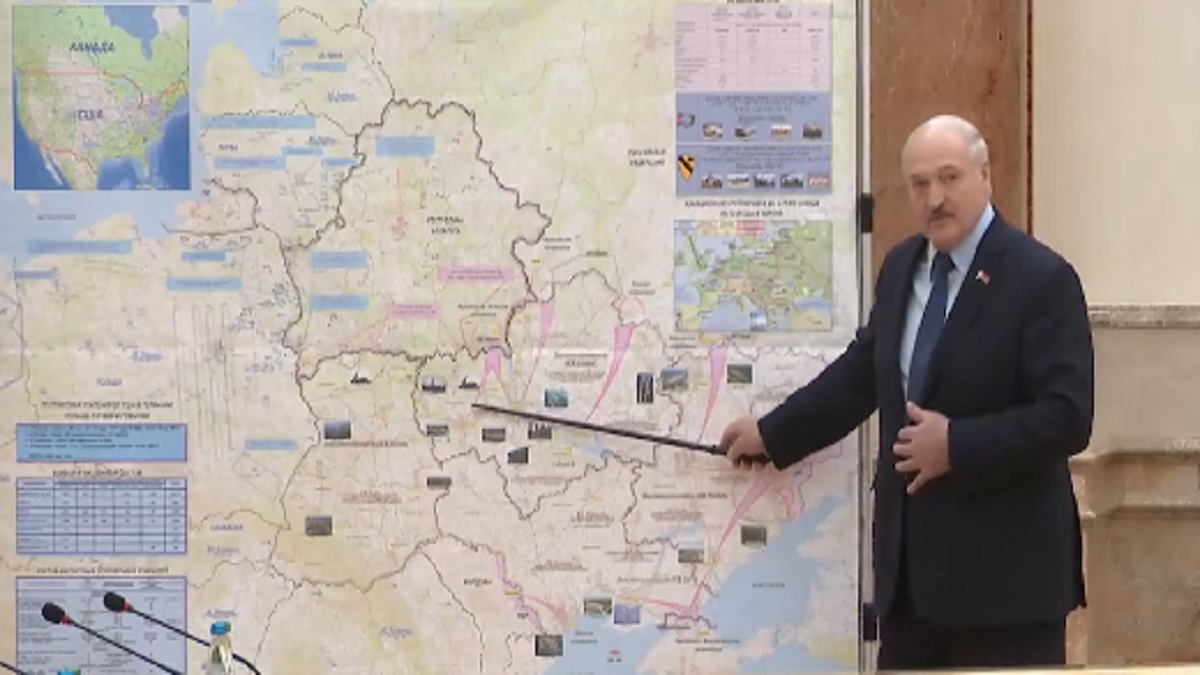 The video showed lines of attack as it continued and these attacks were already done by Russia. According to The Hill, the map featured in the video showed the targeted buildings and infrastructure of Ukraine as well as the movement of invading troops.
The video also featured the targets in the Transnistria breakaway region of Moldova which has raised speculations about a possible invasion of Moldova in the coming future by Belarusian and Russian troops.
At today's security council meeting, Lukashenko showed what looks like an actual invasion map. It shows Ukraine military facilities destroyed by missiles from Belarus, attacks directions (everything agrees except Odessa-Transnistria). Also, Ukraine is divided into 4 sectors. pic.twitter.com/ueqBIFUbyM

— Tadeusz Giczan (@TadeuszGiczan) March 1, 2022
What Really Happened in the Meeting?
AFP says that the Belarusian president announced that they will be sending more troops to the south of the country that borders Ukraine however he reportedly said that these forces will not be taking part in the invasion of Ukraine.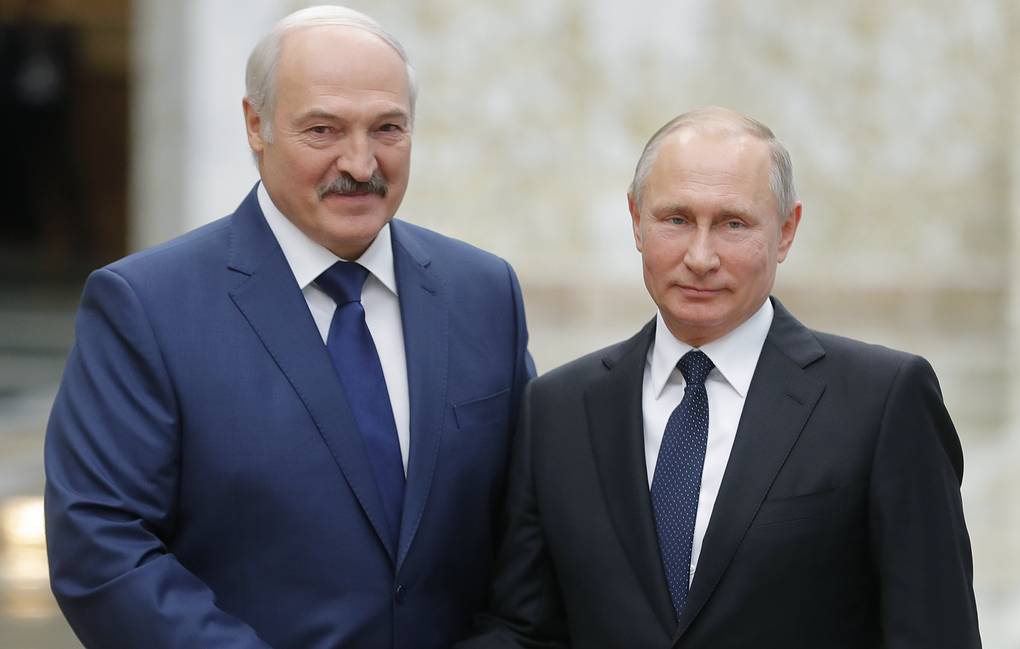 Alexander also said in the meeting that he will be sending troops to the west region as well that borders Poland. These supposed troops will be comprised of soldiers heavily equipped with armored vehicles and artillery.
It is still not sure whether the invasion plans are really true however quite recently, the Belarusian President allowed Russian troops to pass through Belarusian territory on their way to invade Ukraine.