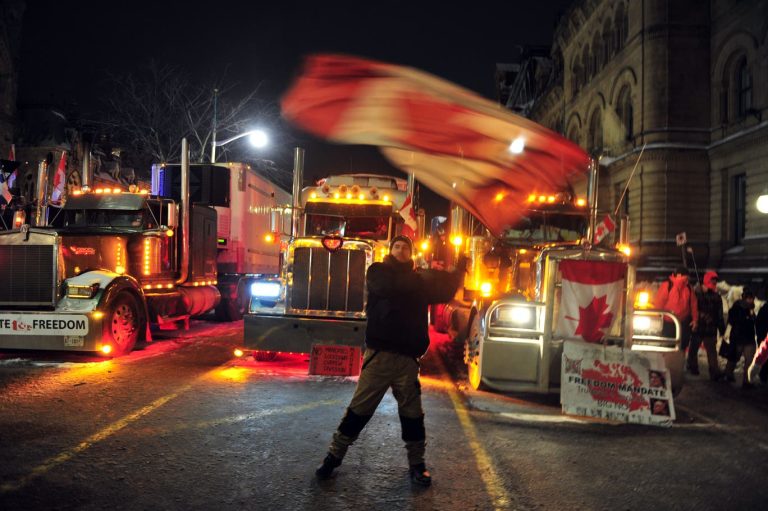 Ottawa truckers contesting Covid-19 vaccination regulations have had a GoFundMe fundraising withdrawn and millions of dollars of contributions withheld after authorities called on activists to halt their "occupation" of the city.
"The previously peaceful rally has become an occupation," the fundraising service said in a statement On Friday, citing official reports of illegal conduct, and violence. All donations that have already been placed to the Freedom Convoy 2022 website will no longer be sent to the organizers, but will instead be given returned to the contributors.
It was initially stated on the campaign's website that donors may request a reimbursement or that their funds would be given to a charity.  As of Saturday, all donations will be immediately repaid; no more action is required on their part.
When Elon Musk took to Twitter to express his displeasure with the fundraising company, he referred to them as professional crooks and accused them of "double standards".
GoFundMe sponsored a fundraising event for Seattle's Capitol Hill Occupied Protest (CHOP) zone in a post-dated July 2020, which Elon Musk, CEO of Tesla and SpaceX, screenshotted and published on social media.
Protests over racism and police violence erupted throughout the country after the death of George Floyd in June 2020, which laid the foundation of the CHOP zone. Two persons were killed in a succession of four gunshots over 10 days that were investigated by police six weeks later.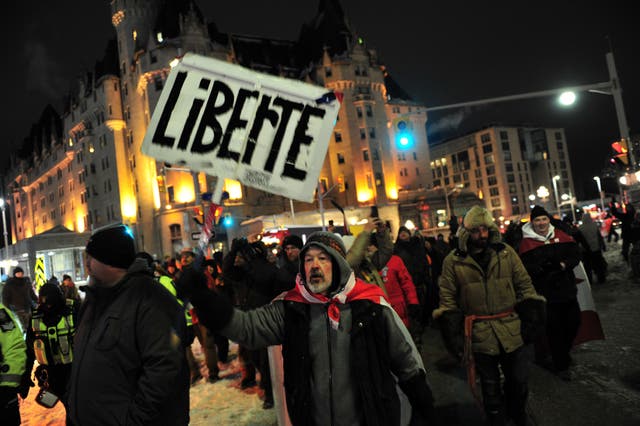 To go along with the GoFundMe logo and the tagline "professional thieves," he also shared a picture of the city's railroad tracks littered with debris following train thefts.
GoFundMe has raised nearly $10 million (£5.8 million) for the truck drivers who have been obstructing the US-Canadian route. On January 15, the government-mandated vaccines for Canadian truckers entering into the United States. This sparked a massive outcry.
— Elon Musk (@elonmusk) February 5, 2022
As per the Canadian Trucking Alliance, almost 85% of Canadian truckers were already completely vaccinated before the law went into force. Truckers in the United States were previously needed to be completely immunized to cross the border since the US already had a vaccination requirement in place.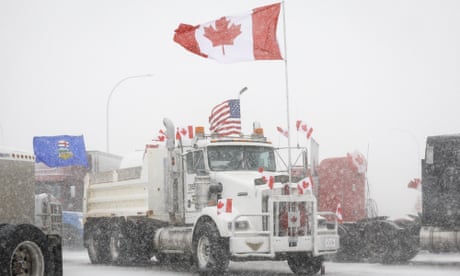 Protesters have slowed Ottawa to a stop for a week, delaying the flow of products over the border and infuriating locals. A video showing demonstrators climbing and peeing on the National War Memorial including dancing on the Monument of the Unknown Soldier has been widely shared online.
Nazi, as well as Confederate flags, have also been flown by certain others.
Three persons have been detained for their participation in the protest after allegations of harassment and violence. There were three charges filed against three people: one for carrying a firearm; one for mischief; and one for threatening people on social media.
The fundraising service said-
"GoFundMe supports peaceful protests and we believe that was the intention of the Freedom Convoy 2022 fundraiser when it was first created." "We now have evidence from law enforcement that the previously peaceful demonstration has become an occupation, with police reports of violence and other unlawful activity.

"Following a review of relevant facts and multiple discussions with local law enforcement and city officials, this fundraiser is now in violation of our Terms of Service (Term 8, which prohibits the promotion of violence and harassment) and has been removed from the platform."
This week, the organizers of a peaceful demonstration in Ottawa received $1 million from the platform after confirming that the cash would only be used to pay for those who came to Ottawa to participate.
The Ottawa Police Department commended GoFundMe's action and asked other crowdfunding services to do the same.