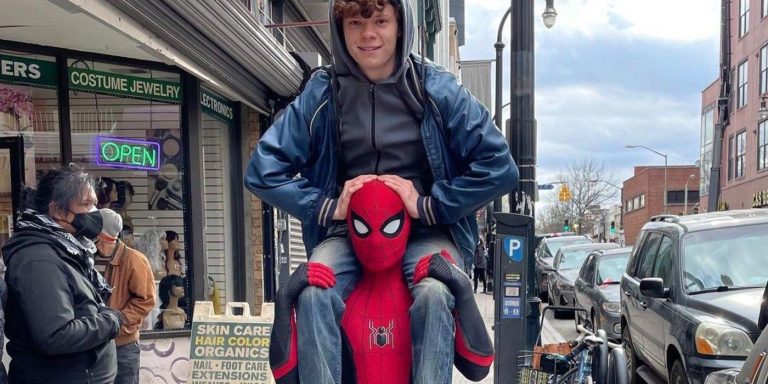 Spider-Man: No Way Home has Tom Holland starring alongside his brother Harry, an achievement any decent family man would be proud of, at one point. Ultimately, the movie's creators had other ideas. According to Tom's latest remarks on The Graham Norton Show, Harry Holland's part has been omitted from the final version of the movie.
Although Harry Holland was omitted from the final edit of Spider-Man: No Way Home, his stunts have been made available to the public for everyone to see on the Internet. On Sunday, a video showed Holland's "robber" figure hanging from equipment that functioned as a stand-in for Spider-trademark Man's webs started circulating on social media.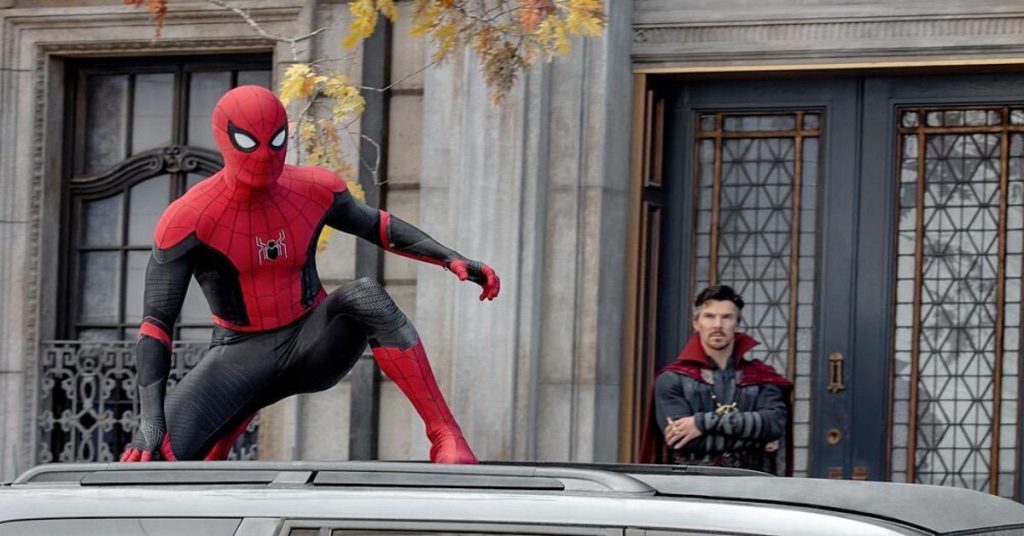 Before Harry got all webbed up, the older Holland's Peter Parker was shown to be following him down. The video below shows the web slinger's stunts in action.
https://twitter.com/spideyupdated/status/1477799375246180359
To promote the picture, Tom Holland stated that his brother's role had been axed weeks before it opened in theatres.
"We cast Harry and he's onset. I go up to the stunt coordinator and I'm like, 'Please just whatever you do with the stunt, make it so he's upside down.' We're doing the scene. Harry's upside down swinging back and forth. Bless him, he's doing a really good job," Holland recalled with a chuckle. "And as the day's going on he's got these lines and he's starting to forget his lines and his eyes are about to pop out of his head."
As a result, the Marvel hero went on to commend his younger brother for taking on such a challenge.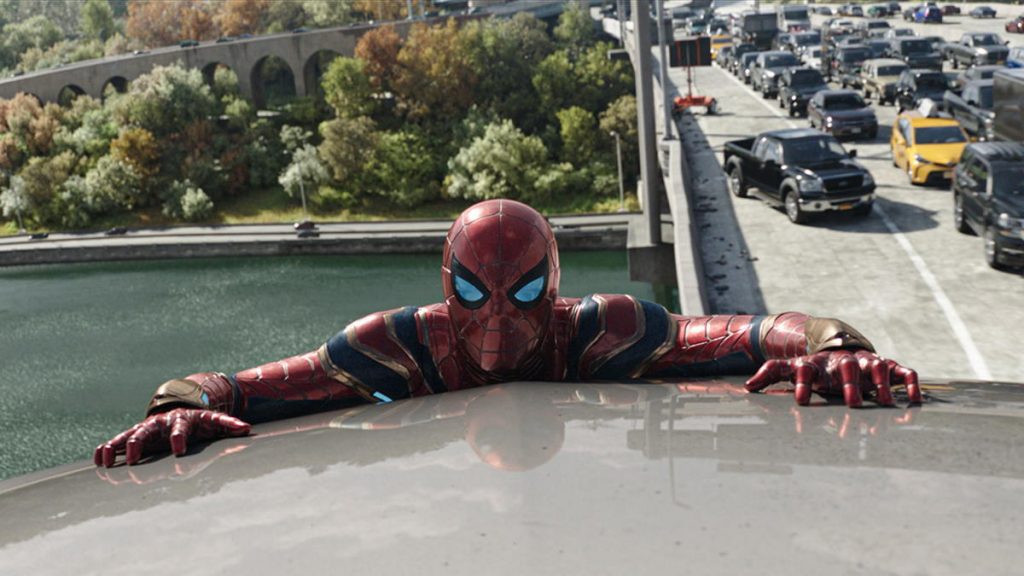 "So we're driving home that day and I was actually really proud of him. But he's driving home that day and he's like 'Mate you can complain as much as you want. That is brutal,'" Tom added. "But the icing on the cake, and I don't think he actually knows this. We saw the film the other day. And they've cut the scene. It's not in the film."
To get the better of his younger sibling, Holland informed Jimmy Fallon that he was deliberately prolonging the situation.
"At the beginning of the day, I was making the takes extra, extra long just to see how long it would take before he blacked out," Holland said earlier this year. "But then towards the end of the day, I really did start to get worried about him. And I was sort of saying to the director, 'Listen, man, we got to move on now. Look at him, he can hardly speak anymore.'"
Spiderman: No Way Home becomes the biggest film on the box office
Movie theatres were generally closed at the start of the year but had a huge hit by the conclusion. Sony Pictures' Marvel sequel No Way Home took in an expected $52.7 million, bringing its total to $609.9 million after three weeks. As of writing, No Way Home' has now grossed more than $1.37 billion worldwide, earning the rank of 12th highest-grossing picture of all time. This weekend, Spider-Man: No Way Home added an extra $131 million to its worldwide box office tally, even though China and Japan have yet to distribute the picture.
"Shang-Chi and the Legend of the Ten Rings" is Covid-19's second highest-grossing tentpole behind "Spider-Man: No Way Home," which took in $224 million nationally. In India, Spider-Man: No way Home has already garnered over 200 crores and is now the highest-grossing flick of 2021. Since its premiere in theatres on December 16, the movie has taken in 202.34 crore rupees in India.
Sing 2, the animated sequel from Universal Pictures, came in second place during the weekend. On its second weekend, it earned $19.6 million in ticket sales, bringing its total to $89.7 million for the two weeks. Given that family films aimed at older audiences seem to be the slowest to recover from the epidemic, this is a good sign. It took in an additional $54.9 million in other countries. It is expected to be the most popular animated film coming out of the pandemic.
Spider-Man: No Way Home' also stars Benedict Cumberbatch, Jacob Batalon, Zendaya, and other notables. Andrew Garfield, and Tobey Maguire, two actors most known for their roles as Spider-Man (thanks to multiverse) also appear in the film.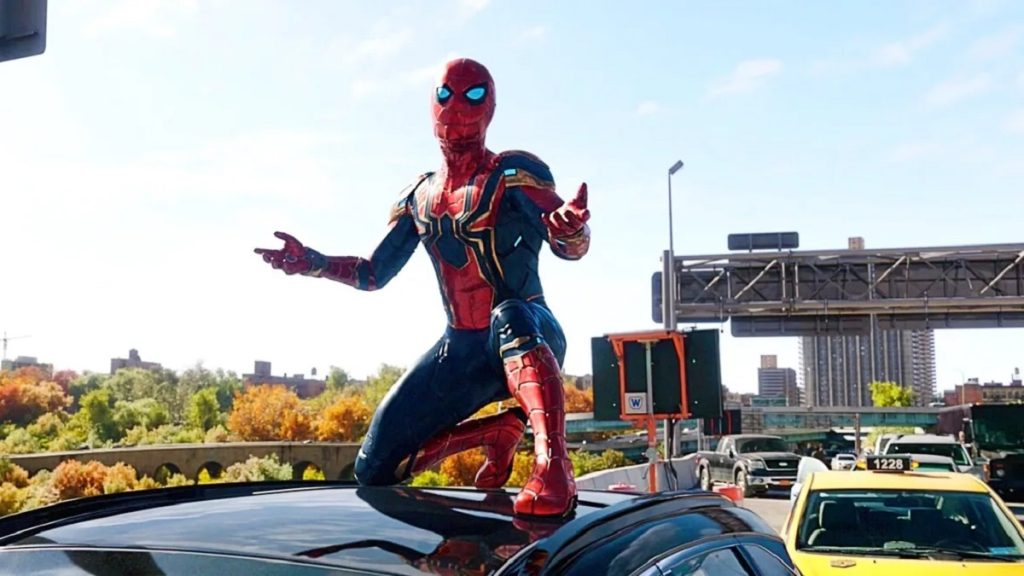 Spider-Man: No way home is now showing in theatres and fans and critics are deeming it the best non-avenger movie yet. But that's the story for some another day.