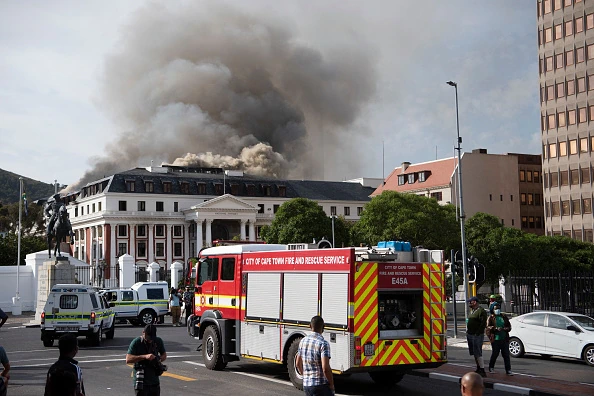 JOHANNESBURG— The historic location in the heart of Cape Town was severely damaged in a huge fire that ravaged South Africa's parliament building.
Firefighters were called to the Old Assembly area of the building just after 6 a.m. local time on Sunday, according to council member JP Smith, who is in command of security and safety in Cape Town. Several hours later, more than 70 firemen were still battling the incident, and the structure was still on fire.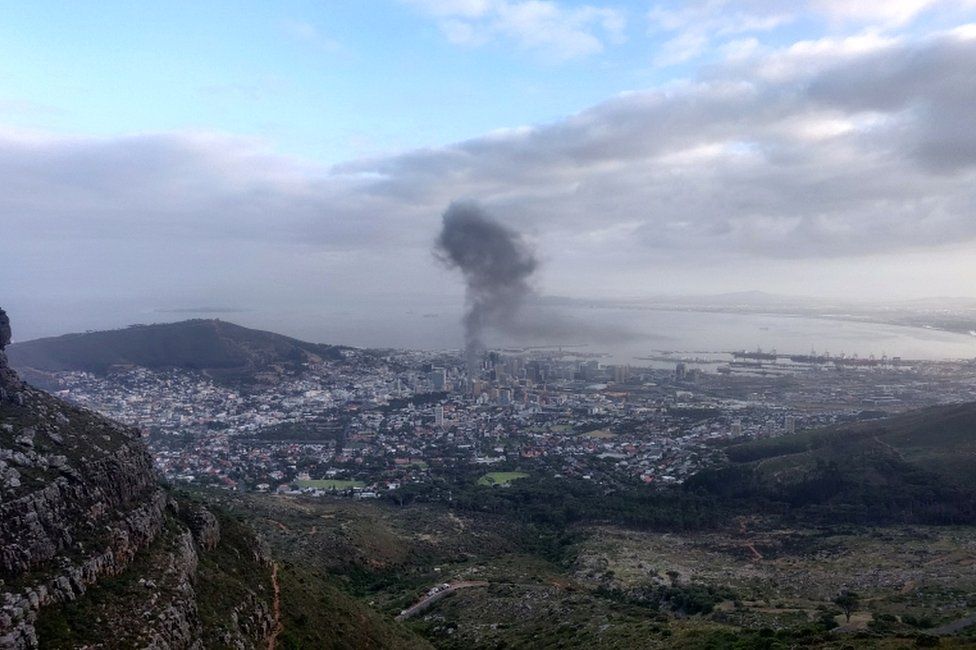 The minister of public works, Patricia De Lille, said that police had detained a 49-year-old man for interrogation. By entering through a rear window, the guy entered the legislative area, according to South African officials.
According to Cape Town fire and rescue spokesperson Jermaine Carelse, the fire went from the Old Assembly through into the legislative building's working areas, including offices and the gymnasium, prompting the roof to fall.
"It is not possible to see whether it's damaged. We hope it is not because it has so many historical artefacts, but you can't gain access to it without breaking the doors down and we don't want to do that. Said Mr. Smith
The dense smoke and fallen ceiling of the National Assembly area, which was constructed in the 1920s, put firemen in danger. The complex is a registered historic property in the heart of Cape Town and serves as the South African government's primary legislative headquarters.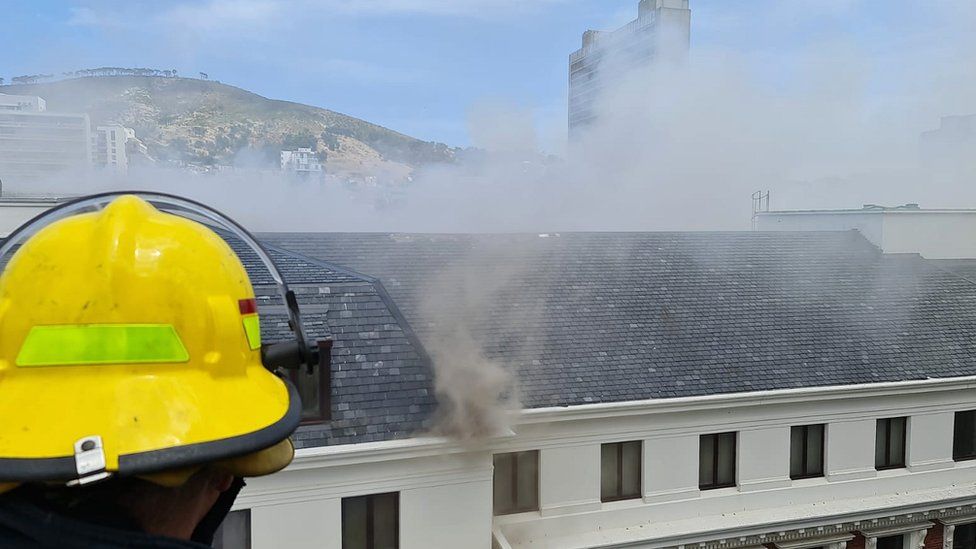 The Old Assembly suffered extensive damage in a fire that broke out in March of last year, destroying committee rooms, and offices.
Cyril Ramaphosa, the president of South Africa, described the development as "devastating news."
"This is devastating, coming as it does a day after our send-off for Archbishop Desmond Tutu," the president's office commented. "Waking up to the destruction of Parliament is a terrible setback from what we were basking in yesterday."
After winning the Nobel Peace Prize in 1984 for his global battle to remove South Africa's racist laws, charismatic clergyman Desmond Tutu, who coined the phrase "Rainbow Nation" to represent South Africa's hope for a multicultural democracy, died on December 26 at the age of 90. On Saturday, a burial service was performed in honor of him.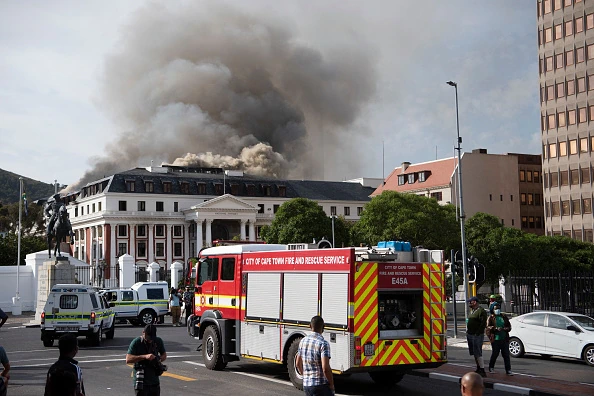 Ms. De Lille alleged that the sprinklers did not function because the building's drainage valves had been manually cut off. An inquiry was launched when closed-circuit cams failed to pick up on an intruder.
Support staff employed at the legislative precinct were ordered not to work extra hours during the holiday season due to financial restrictions, according to Themba Gubula, spokeswoman for the National Education, Health, and Allied Workers' Union. The origin of the blaze has not been determined by South African officials.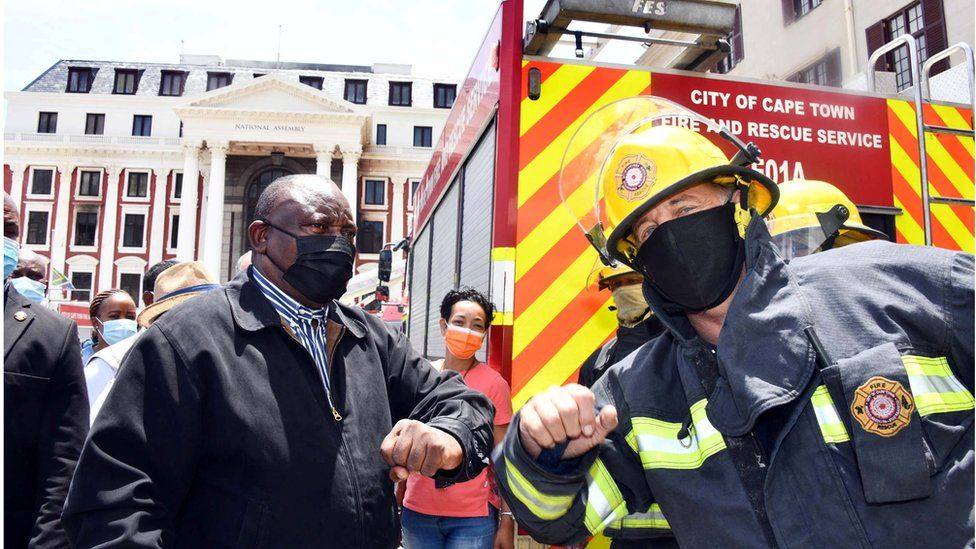 In February, the parliament hosts the president's yearly address on the status of the nation. Mr. Ramaphosa's speech may require a new location.